Two Angels beat Steph Curry and Draymond Green in games of P-I-G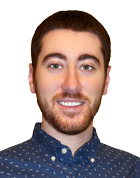 There are few athletes with more star power than Steph Curry and Mike Trout.
The two megastars collided on Tuesday at the Golden State Warriors' practice, one day before Curry and Co. try to win their 73rd game of the year, breaking the Chicago Bulls' record from 1995-96. Trout and the Angels, in town to play Oakland, gave Curry a custom No. 30 Angels jersey, because clearly Steph needs more memorabilia.
Real recognize real. pic.twitter.com/GaQgGHet1y

— Angels (@Angels) April 12, 2016
What's up @warriors? Thanks for the invite! #Angels #DubNation pic.twitter.com/jYzOr9Nj0z

— Angels (@Angels) April 12, 2016
The Angels center fielder also dunked and beat Draymond Green in P-I-G — which is just a shorter version of H-O-R-S-E — while wearing a dress shirt! Obviously Curry's game rubbed off on Trout in those short moments they shared together.
.@MikeTrout going up… pic.twitter.com/hlPKUPTBLv

— Angels (@Angels) April 12, 2016
Mike Trout can make a layup pic.twitter.com/IG9D7gGF81

— Jeff Fletcher (@JeffFletcherOCR) April 12, 2016
Draymond Green played PIG with Mike Trout, Joe Smith and Cliff Pennington. Trout won. pic.twitter.com/OmusTju5Sf

— Jimmy Durkin (@Jimmy_Durkin) April 12, 2016
"It's cool to try to take the shots he usually takes," Trout said of Curry, noting: "He's got all the tricks up his sleeve. He gets me mainly on his lefty shot."
After Green fell to Trout in P-I-G, Curry took the court … and lost. Angels pitcher Joe Smith beat him on a blind, backward, over-the-head free throw and then a left-handed shot from beyond the 3-point line to seal the victory. How this is possible, no one knows.
And with that, Steph Curry lost to Joe Smith in PIG pic.twitter.com/kcpgMHHBQm

— Jeff Fletcher (@JeffFletcherOCR) April 12, 2016
All eyes are on @JSThree8 after beating @StephenCurry30 in a game of PIG at the @Warriors shoot around. pic.twitter.com/kIssqXTwxA

— Angels (@Angels) April 12, 2016
Maybe Curry gave all of his shooting ability to Trout when he shook his hand. That's the only explanation for how he lost to a baseball player named Joe Smith.
"That was fun. I loved it," a giddy Smith said afterward. "I'm not that bad. I ain't that good either. Sometimes a little bit of luck, a lot bit of luck."
Curry made 90 of 100 3-pointers during the practice before playing PIG, so the Angels felt pretty fortunate. Pennington, who gave Curry a `P' in the PIG game with a shot from the right wing just inside the 3-point arc, caught 28 in a row on video.
"Hey, a letter's a letter," Pennington said, smiling. "It took all four of us to strategically beat him."
Smith took his win in stride. He received handshakes and hugs from Curry.
"Well, you don't go into something expecting you're going to lose, that ain't how you become a professional athlete," Smith cracked. "Everything you do you want to win. But that was pretty cool. Like I told him, we positioned everybody the right way. I just got lucky, I was in front of him and there were four guys. All of his tough shots, everybody else missed. We knew somebody had to beat him. We couldn't walk out of here without a win, you know? That's not making ESPN."
Curry got a kick out of having the Angels in the house.
"I've watched Albert Pujols for years and never met him before so that's pretty cool and obviously Mike Trout and the rest of the teammates, talented guys in their trade, so it's pretty cool that they'd come out and watch us practice and get to chop it up for a little bit."
The Associated Press contributed to this report.