Ex-Warriors assistant: Team 'would have won anyway' with Mark Jackson's staff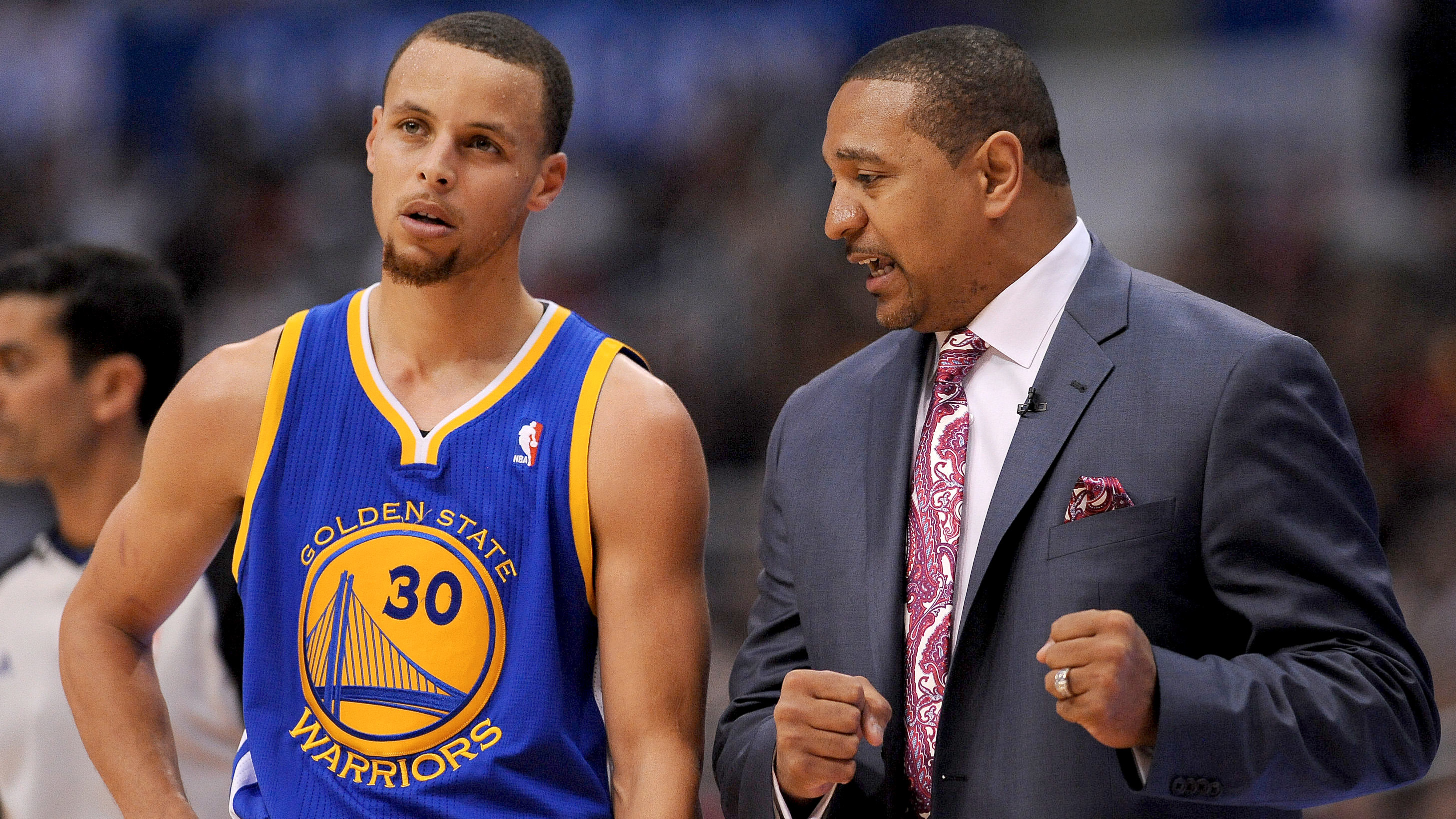 Mark Jackson isn't the only former Golden State Warriors coach with controversial comments about his former team.
Former Warriors assistant coach Lindsey Hunter stated earlier this month that Jackson's staff would have had similar success to Steve Kerr's staff — which won a championship in Kerr's rookie coaching season and the group's first season together — had they been retained to coach the current roster.
"Do I think the team would have won anyway? Yes," Hunter told Detroit Sports 1051 earlier this month when the Warriors were off to a 23-0 start with Luke Walton as the interim head coach. "If we had those same pieces, of course we would probably be sitting there at whatever.
"The team is so set, and after winning a championship … it's a lot of autopilot. And not trying to take away from what Luke (Walton) is doing, but if somebody else was coaching that team, I wouldn't doubt if they would be in the same position that they are in now."
Hunter's comments fall in line with many in NBA circles doubting and dismissing the Warriors' championship run as "lucky." Some, as Hunter suggests, think the players were so talented that they could've basically coached themselves and still won.
But that's just not true.
Golden State had virtually the same roster under Jackson that it does under Kerr, yet was considerably better on both ends of the floor last season. Sure, part of that was because Stephen Curry, Klay Thompson and Draymond Green are young and improving, which may have still happened under Jackson — albeit probably to a lesser extent. But most of it had to do with Kerr's coaching and guidance and game plan.
Kerr — along with the help of current New Orleans Pelicans coach Alvin Gentry — revamped the Warriors' offense, adding in more off-ball movement, screening and cutting. He cut out the fat — isolations and simple actions — and put Curry in more pick-and-rolls to unleash his unmatched ability to shoot off the dribble. The Warriors' spacing and ball movement reached heights last season that it never did under Jackson.
Moreover, Kerr made tactical moves that Jackson likely would've never made. He moved accomplished veterans Andre Iguodala and David Lee to the bench so that Harrison Barnes and Draymond Green could shine and develop as starters. He also benched Andrew Bogut midway through the Finals because a young special assistant recommended it. He was open to new ideas from others in a way Jackson never was.
Defensively, the Warriors were only slightly better under Kerr, which is a testament to how well they played defensively under Jackson. Kerr and defensive assistant ace Ron Adams implemented a switch-heavy defense, leveraging the team's unique length and size on the wing and in the backcourt.
Besides the on-court improvements, Kerr's staff got along much better with Warriors ownership, and fit the overall ethos of Golden State's culture better, which focuses on collaborative effort.
"We had to make a change that we felt would bring the organization a type of discipline and resources and resourcefulness that it needed on the basketball front," Warriors co-owner Peter Guber told The Beast 980 in May — the franchise's last official comments on Jackson.
Despite the awkward ending with the franchise, Hunter still loves watching the Warriors and had positive things to say about some of his former players.
"It is must-see TV," Hunter said. "Me and my guys text constantly about what's going on. Is Golden State on? We're texting each other. Is the game on television? We're all trying to watch because it's must-see TV. You just want to see what Steph is going to do. You want to see what Klay (Thompson) is going to do, Draymond."