The Warriors might keep Andrew Bogut with the second unit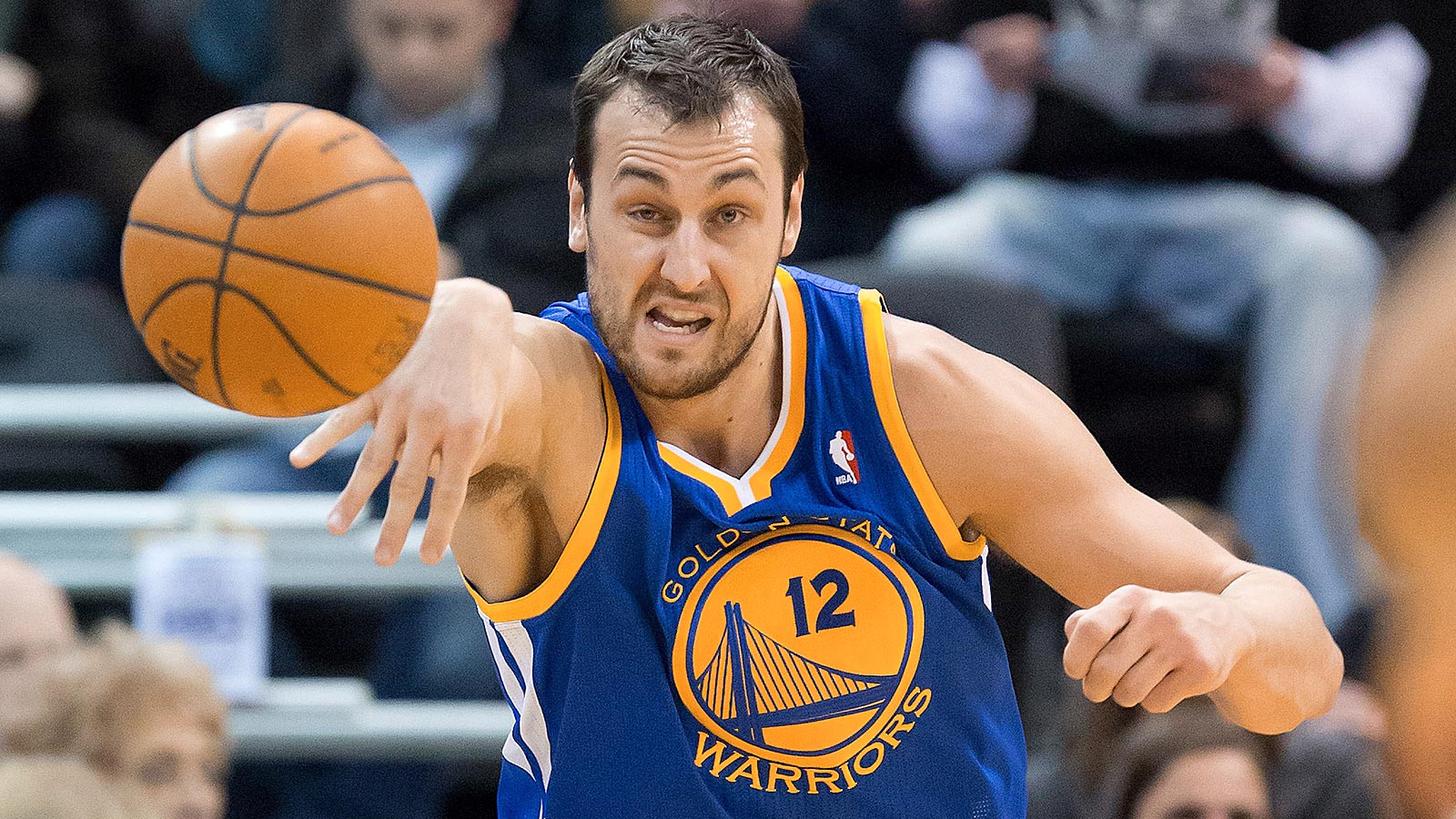 For the second consecutive game, the Golden State Warriors plan on starting Festus Ezeli and brining Andrew Bogut off the bench.
The logic behind the bold move is that Bogut is still recovering from the concussion that forced him to miss six games and is still getting back into basketball shape. More importantly, Ezeli is playing really well, and the Warriors want to see his full potential.
The question, of course, is whether Ezeli will remain the starter, as Draymond Green did last year when David Lee got injured at the beginning of the season. Green filled in admirably, eventually earning attention for the Most Improved Player and Defensive Player of the Year awards, and while Ezeli hasn't played better than Bogut yet, there is some benefit to starting the 26-year-old heir to Bogut's rim-protecting throne.
"We encourage competition at every position," interim head coach Luke Walton said Tuesday, according to the San Francisco Chronicle. "That's how teams get better, but I haven't really thought about it that far in advance. Right now, it's more just, 'We're rolling,' so we don't really want to change anything. With Bogut missing two weeks, we'd like to get him some actual playing time in practice."
Walton complimented Bogut's strong play in his return on Monday against the Detroit Pistons — he had 8 points and 9 rebounds in 19 minutes — saying he was impressed with how he looked after missing so much time.
"Bogut looked great last game," Walton said. "… I wouldn't be able to walk up my stairs if I did nothing for two weeks, so that's a credit to him."
Despite Bogut's palpable value to the starting unit — he's one of the game's best rim protectors and his passing frees Stephen Curry and Klay Thompson for 3s, and Harrison Barnes for basket cuts — Walton believe he also brings value to the bench.
"He's a phenomenal playmaker," Walton said. "The strength of the second unit is its basketball IQ, and you throw another guy in there who can make reads and defend and protect the paint and knows the offense really well. There are different strengths that he provides to either unit, but they both work."