Even John Wall can't save Washington from itself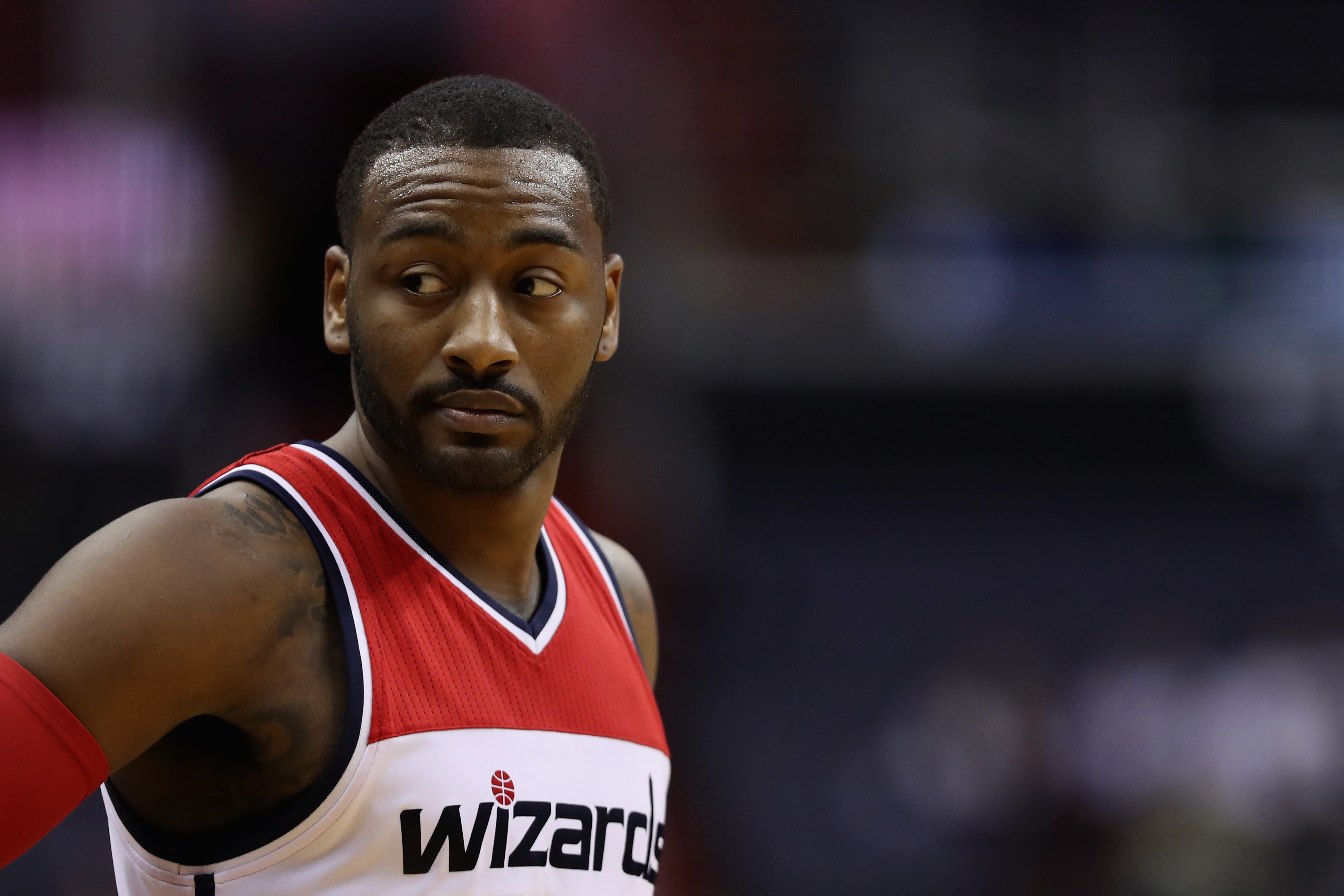 On Tuesday night, John Wall enjoyed a career night against the Orlando Magic, going 18-31 from the field, including 5-8 on 3-pointers, on his way to a 52-point, 8-assist, 4-rebound, 3-steal performance for the Washington Wizards that, while not necessarily Klay-esque, was nevertheless stunningly impressive.
Well, perhaps "enjoyed" isn't necessarily the word. On the backs of their bench, which scored 73 points, the Magic claimed the 124-116 victory over the Wizards, who now sport the fourth-worst record in the East, at 7-13. For John Wall, futility is the unfortunate end to a glorious means.
The Kentucky product is now in his seventh season in Washington, with Scott Brooks acting as his third head coach in the NBA. A three-time All-Star, the 26-year-old point guard has been to the playoffs only twice in his career and has one playoff series victory to his name, in 2014 against the Chicago Bulls.
Read More: Who could the Magic trade for scoring help?
While that is marginally better than some of his contemporaries — namely, fellow ex-Wildcats DeMarcus Cousins and Anthony Davis, molten fire pits in their respective Arctic tundras — one cannot shake the feeling that, like those two, the Wizards are wasting Wall's prime. This season, in particular, has made it apparent that the Wizards are ill-equipped to maximize Wall's skill set, even as he pushes the bounds of his own talents.
Through the first quarter of the season, Wall is averaging career highs in points, steals, field-goal percentage, free-throw percentage, effective field-goal percentage and three-point percentage. While his assist average is slightly down from the past two seasons, his assist percentage is at a career high. All of this is happening while Wall maintains the highest usage rate and, along with that, the highest field goals attempted per game of his career.
Yet, the Wizards struggle, with below-average marks in offensive and defensive efficiency hampering Wall's effectiveness. Even as he averages a double-double, Marcin Gortat is getting older, and his block percentage is down to its lowest point since 2011. The bench has been largely absent, with, of all people, Marcus Thornton leading the way, averaging only 7.5 points on 32.7 percent shooting. Even a healthy Bradley Beal, long presumed to be the key to unlocking Washington's potential, has been of little assistance.
Wall's 52-point outburst stands as a signpost that, even though he is signed through 2019, perhaps his fit in Washington is that of a man having lost an excessive amount of weight without buying new pairs of jeans to match. He even expressed his frustration with the Wizards' effort on both ends following the loss.
That the Wizards wasted a career night from their transcendent point guard should come as no great shock at this point, but it does invite the opportunity to wonder what he could be elsewhere. After all, Klay Thompson's 60 points came in only three quarters, only because the Warriors didn't need him for the fourth. Wall's 52 was more in the vein of a Russell Westbrook triple-double in which every play was a necessary contribution to his team's success, albeit unfulfilled.
In February 2015, Andrew Sharp declared rock bottom on the Wizards in a piece for Grantland, and that was in a season when they ended up making the playoffs. Now, 22 months later, Washington continues to slog along, aimlessly drifting through an improved-but-still-inferior Eastern Conference. With the moribund Wizards having blown their chance on signing Kevin Durant this past summer, it seems tough to believe that help is coming in the form of free agency, and Wall likely doesn't have the patience to wait out the development of more young talent.
With that much time left on a now-bargain contract, the Wizards are not likely to trade John Wall, at least not any time soon. Still, he will remain favored Trade Machine fodder for amateur cap gurus and beacons of optimism. Even in a league full of quality point guards, Wall is exceptional. Cries of "#FreeJohnWall" will grow louder. It is a shame, then, that his team's success seems inevitably divorced from its point guard's brilliance.
This article originally appeared on