Evan Turner is Not the Worst Player in the NBA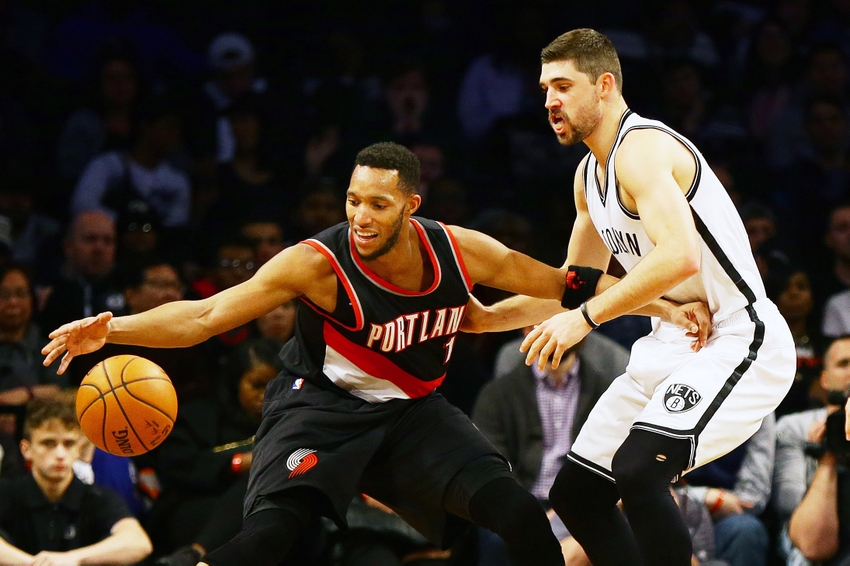 Evan Turner is an easy scapegoat for many fans this year – but yesterday, he delivered
Quick – what's the difference between the currently shaky Portland Trail Blazers versus last year's success story? Evan Turner. It's been on top of every fan's mind. As Portland endured a painful week, fans have made their judgment on Turner.
The reason the Trail Blazers are playing so bad HAS to be Evan Turner. After all, everything else is relatively unchanged from last year.
Yesterday, Turner finally fought back against his critics. For potentially the first time in a Trail Blazers' uniform, he looked comfortable. His efficient 19-4-4 line in 30 minutes is exactly what General Manager Neil Olshey is hoping for: A legitimate third offensive creator. For one night, Turner is not to be blamed for a Trail Blazers blowout loss.
Can Turner really be blamed for all of Portland's struggles?
In reality, Turner cannot be the only reason Portland ranks 30th in every defensive metric. He cannot be the only reason the Trail Blazers are historically poor at rebounding.  And Turner cannot be the only reason the Blazers look completely hopeless against any playoff contender.
By ESPN's real plus minus metric, Turner is the 407th best player this season… out of 407.
The massive (and strange) 70 million dollar contract is clouding everyone's thoughts on the former Boston Celtic. Scapegoating Turner is denying the defensive and rebounding issues that will continue to plague Portland if coach Terry Stotts does not adjust. Blaming Turner for an overall lackadaisical effort from the entire team the last two weeks is ludicrous.
To be fair to fans, Evan Turner did nothing on the court to deflect blame. His shooting is atrocious, both percentage-wise and aesthetically. Turner is an awkward fit with the ball movement offense of the Trail Blazers. The offense is not exactly built for him to dribble for ten seconds alone before tossing up a contested mid-range jumper. By ESPN's real plus minus metric, Turner is the 407th best player this season… out of 407. (And he's not very close to No. 406)
He is already an awkward player in every respect, so the poor performances are amplified in the mind space of fans.
Turner probably endured the worst stretch to his NBA career this past month. However, it doesn't equate to the Trail Blazers already suffering six blowout losses. There are deeper issues at play.
On the bright side, Turner will improve as the season goes along, if only because he cannot get worse. While it is an eyesore now, the price-tag attached to his name will become more normalized as the salary cap continues to increase. Perhaps the best sign for optimism is Stotts' ability to adapt to his personnel as the season moves on.
More from Rip City Project
This article originally appeared on