Detroit Pistons' outlook improves according to FiveThirtyEight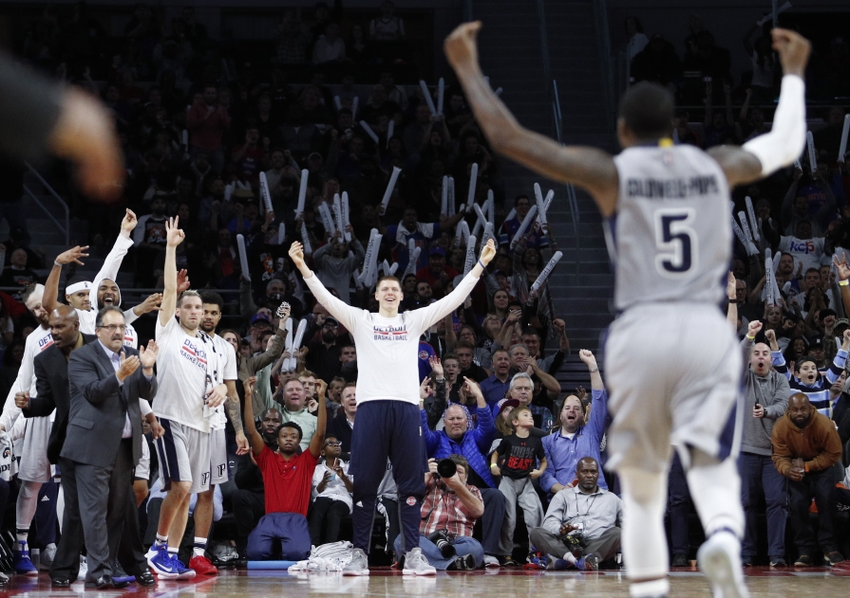 After being viewed in mediocrity to start the season, the Detroit Pistons' outlook is improving according to FiveThirtyEight's projections.
The Detroit Pistons have been turning heads with two big road wins over the Charlotte Hornets and Boston Celtics, both teams expected to make the playoffs. The Pistons blew out the Hornets 112-89 on Tuesday and followed it up Wednesday with a hard-fought 121-114 win at the Celtics.
The Pistons entered this three game road trip (wrapping up Friday at the Atlanta Hawks) teetering on the edge of desperation as they wait for Reggie Jackson's return at the end of the week. They began the trip with one of the worst road records in the NBA at 1-8 and an overall record of 8-10, and facing three playoff teams on the road could have had long-term damaging effects on their playoff hopes.
As it happens, the Pistons played their best basketball of the season over those two games, with the return to the lineup of one of their best players right around the corner, and the computers have taken notice.
After being projected by FiveThirtyEight to finish slightly below .500 ever since the preseason began, the Pistons have made a big impact on their CARM-Elo projections. An algorithm based on a number of factors including strength of schedule, rest, travel, point differential and a host of other variables, CARM-Elo has brightened its outlook on the Pistons' prospects.
The Pistons are now projected to finish 45-37 and fifth in the Eastern Conference, behind the Cleveland Cavaliers, Toronto Raptors, Chicago Bulls and Boston Celtics.
They are also projected to have an 85 percent chance of making the playoffs, and they have a three percent chance of finishing first in the East, which seems generous. Of note, the Pistons are also calculated to have a one percent chance of winning the title, which again, seems a bit generous.
More from PistonPowered
This article originally appeared on