Pistons' Tolliver on team mentality: 'We have to be more mature'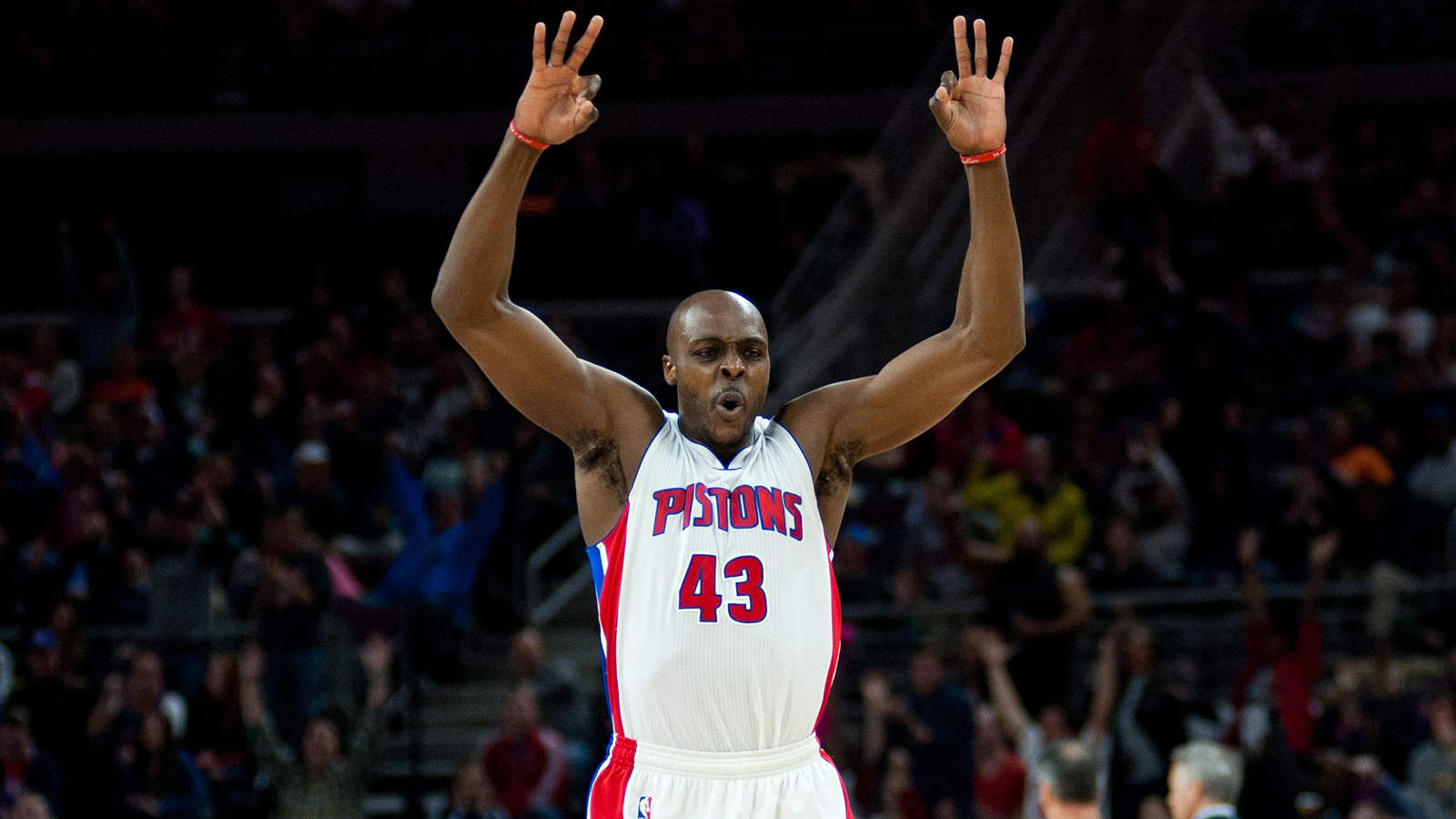 Detroit Pistons guard Kentavious Caldwell-Pope was uncharacteristically ejected from the team's 111-101 loss to the Chicago Bulls on Monday night, and reserve big man Anthony Tolliver thinks it's part of a larger problem with Detroit (via Mlive):
"Tonight, obviously, that wasn't the case across the board," Tolliver said "It wasn't just (KCP). There were a couple other guys that teetered on getting thrown out as well, because we lost our focus on the right things and started focusing on a lack of calls or bad calls against us. At the end of the day, we just have to be more mature and do better."
The Pistons only rank 12th in the league in technical fouls with 32, according to ESPN.com. Marcus Morris (7 technical fouls) and Andre Drummond (6) are tied for third- and fourth-most technical fouls, respectively, and Tolliver's remarks suggest it might not be a team-wide issue (i.e. only Morris and Drummond).
It appears to be more of a concern lately, though. Pistons coach Stan Van Gundy clearly wasn't happy with Caldwell-Pope's ejection, as the two exchanged words and Van Gundy claimed, "It wasn't good."
Reggie Jackson looks at the issue a bit differently.
He understands how Caldwell-Pope might've felt that no one had his back in that moment, and that all he wanted was for someone to stand up for him:
"I felt like it was a bad call, unfortunately," Pistons point guard Reggie Jackson said. "I'm not sure what he was thinking, if he felt like it was just him out there. I think he wants to feel like somebody has his back. He's very feisty, he plays hard all the time.

"KCP just wants somebody to have his back. That's about it. I got it — but I think he knows better. We already talked about it, but I think he'll learn from it."
At 22-19 at the midway point of the season, the Pistons are exceeding expectations and seem poised to make the playoffs as one of the bottom few seeds. The one thing that can unravel this group is their inexperience together, and a lack of maturity could certainly undermine that.
Jovan Buha covers the NBA for FOX Sports. Follow him on Twitter at @jovanbuha.