Detroit Pistons at Charlotte Hornets game preview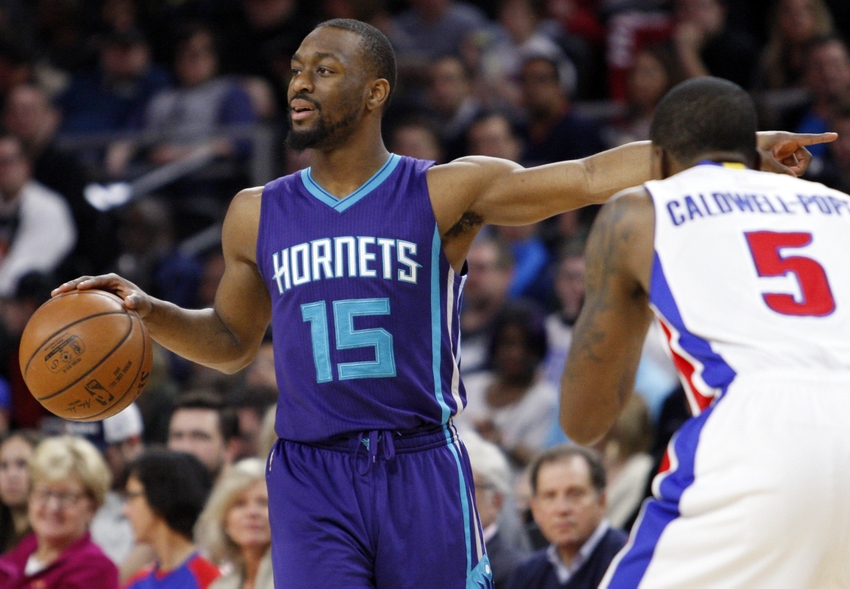 The Detroit Pistons (8-10) visit the Charlotte Hornets (10-7) tonight for a 7:00 p.m. showdown, bringing their dreadful 1-8 road record with them.
The Detroit Pistons are 1-8 on the road this season. Only Philadelphia and Dallas own worse records away from home than these Pistons. Tonight, they'll take on Charlotte at the Spectrum Center, where the Hornets are 5-4 this season.
Detroit wrapped up a stretch of six games in nine days on Saturday, getting two much needed nights off heading into this game. Charlotte, meanwhile, was in Memphis last night, where they handily beat the Grizzlies, so the Pistons catch a break by getting them on the second leg of a back-to-back.
Of course, when the schedule giveth, it also taketh away. Detroit plays the fresh-legged Celtics tomorrow night after heading to Boston overnight. 
The Hornets will be without Marvin Williams, their normal starting power forward, for a third-straight game. In his absence, they've been rolling with a starting five of Kemba Walker, Nic Batum, Michael Kidd-Gilchrist, Frank Kaminsky, and Cody Zeller. But don't be surprised if they swap in Roy Hibbert over Kaminsky or Zeller to combat Drummond.
Walker must be sick of missing out on the All-Star game, because he is crushing it this season. He carries averages of 24.3 points, 2.9 threes made, 4.9 assists, 4.2 rebounds, and 1.6 steals per game on .472/.426/.800 shooting. Walker has scored 20 or more points in 14 of Charlotte's 17 games.
That spells trouble for the Pistons. You would think that Kentavious Caldwell-Pope would draw Walker duties, but Batum, standing 6'8", is much too tall for Ish Smith to slide over and guard. Smith certainly has the speed to keep up with the shifty Walker, but not the defensive acumen to contain him (few do, in his defense).
Under Steve Clifford, the Hornets make their hay on defense. During the 2014-2015 season, they held their opponents to 97.3 points per game; last season, it was 100.7. Through 17 games this season, they're allowing 102.3 per game and own the fifth-best Defensive Rating in the NBA.
However, Charlotte is allowing opponents to make 10.9 threes a game, tied for the second most in the league. Detroit is going to need to exploit their inability to defend the three-point line if they hope to improve upon their road record.
Of course, the Pistons are no slouch defensively either. They're right behind the Hornets with the sixth-best Defensive Rating in the league. They'll need to keep it going in this game to stop Charlotte's offense, which is 11th in Offensive Efficiency, fifth in Assist Ratio, and tops in Turnover Ratio.
Another something to watch in this one: the Hornets own the third-best defensive rebound rate in the NBA. Expect them to sell out as they try to keep Andre Drummond off the offensive glass.
This is shaping up to be a typical Eastern Conference slog of a game where points are hard to come by and it will be won on defense.
This article originally appeared on