Denver's Buzzer Beater Loss Is Far Too Familiar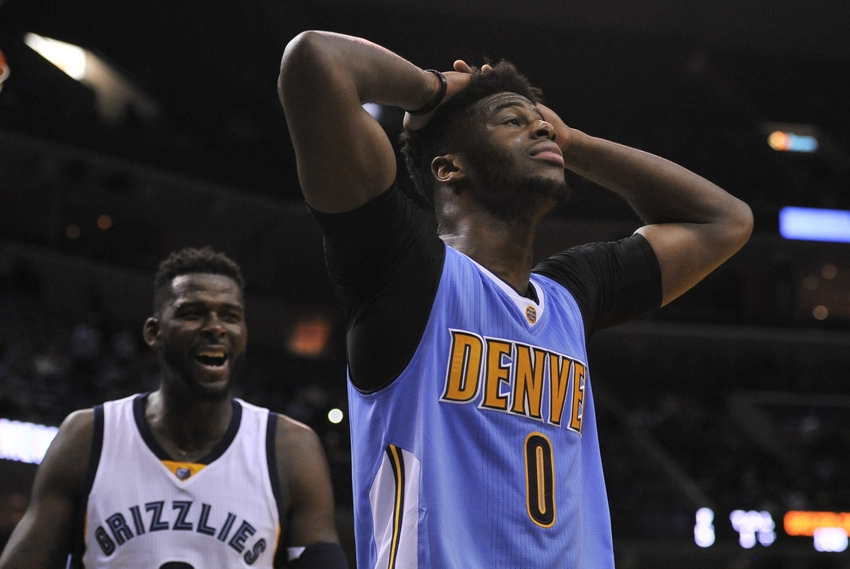 Last night the Denver Nuggets suffered a one point, buzzer beater loss to the Memphis Grizzlies. Such heartbreaking losses are not new for this Denver squad.
Denver's home opener against the Trail Blazers ended in an overtime Damian Lillard buzzer beater which buried the Denver Nuggets.  
Denver's next game resulted in a close, one possession loss to the Raptors. This same Nuggets squad lost to the Warriors in overtime to a Patrick McCaw shot on the buzzer in this preseason.
In Denver's four losses this season, three of the losses total to a combined deficit of only six points to their opponents.
In each of these games Denver was leading in the 4th quarter and just wasn't able to finish. The Nuggets are the definition of a team that are better than their record shows, and could easily be 6-1 if they could defend on those final possessions.
Until they can figure out how to win tight games though, they will not be viewed around the league as a true playoff contender. Denver can become a sneaky western conference dark horse, but it all depends on how they react and recover from these close losses.
It's up to head coach Michael Malone and his young Nuggets team to adjust and improve. If someone can rise up defensively in Denver and make 4th quarter stops then this young team may become dangerous.
This team is in a crucial learning spot, and it is important how these next several games go.
This article originally appeared on