Dallas Mavericks Weekly: Dirk, Golden State & Big Break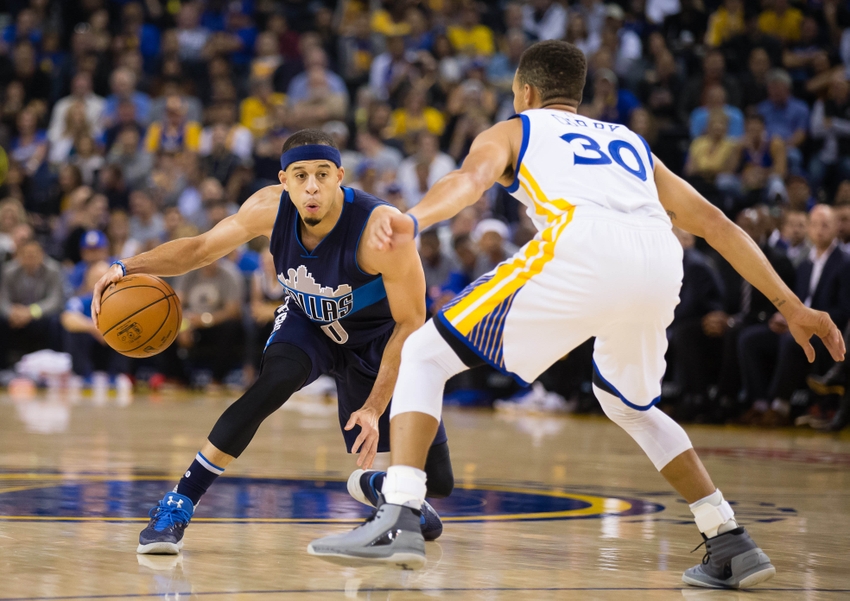 The Dallas Mavericks had a week full of their first winning streak, a recovering Dirk Nowitzki, and a much needed four day break. The following is the full weekly recap.
Coming into the week, Dallas had just earned their first victory against the Milwaukee Bucks at home behind a surprising game from undrafted forward, Dorian Finney-Smith.
With only two games in the week, Dallas had their sights set on a potential winning streak and a recovering Dirk Nowitzki as they knew a long break was coming towards the end of the week.
The following is a recap of the past week for the Dallas Mavericks.
After winning their first game on Sunday, Dallas started a winning streak on Tuesday after beating the young Lakers team in Los Angeles.
Finney-Smith earned his first start for the Mavericks as Harrison Barnes led the way with 31 points and Seth Curry added 23.
Read the full game recap here. 
In their first game back to Golden State after being let go for nothing, Andrew Bogut admitted there would be emotions heading back to his old stomping grounds.
As Barnes says it was "just another game", Bogut said there would be plenty of emotions since he won a championship with the majority of the guys still on that roster.
Read quotes from Bogut and Barnes ahead of the Warriors matchup here.
After missing Dirk, Deron, and Devin Harris, Rick Carlisle decided to rest Wesley Matthews, Andrew Bogut, and J.J. Barea for their matchup in Oakland.
Although the Mavs were routed by the Warriors, it was quality experience for the youngsters as there were only 9 active players for the Mavs.
Read the full game recap here.
With a plethora of injuries plaguing the roster, the Mavericks got exactly what they needed…a long break.
After the Warriors game on Wednesday night, Dallas took the next four days to recover and recuperate before going to New York on Monday night.
Read about plans for the break and injury updates during the four day break here.
With Dirk still recovering from his sore Achilles, I took time to ask Rick Carlisle about the possibility of Dirk being eased into action when he comes back.
Carlisle delivered a solid quote that expressed his stance on that topic pretty clearly and also gave updates to Dirk's practice schedule as he gets back to game ready.
Read the full story here.
The Dallas Mavericks have a full week ahead as they travel east before coming home on Friday night. Stay tuned for all of you latest Mavs updates.
More from The Smoking Cuban
This article originally appeared on