Chris Paul is a 'small Kevin Garnett,' says Chauncey Billups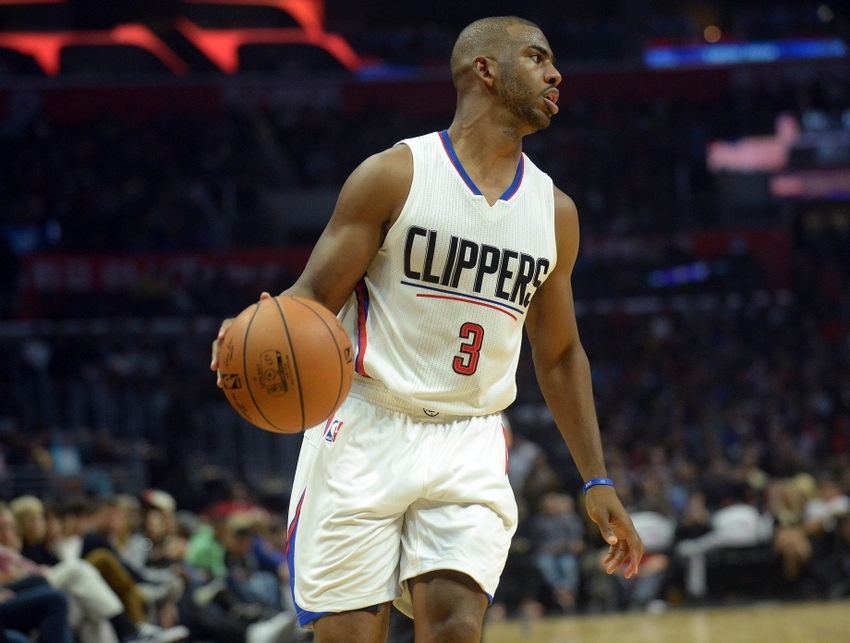 Chauncey Billups says his former LA Clippers teammate Chris Paul is "a small Kevin Garnett without all the cuss words."
LA Clippers point guard Chris Paul is one of the most competitive players in the NBA. Sometimes his intense personality and manner on and off the court can be viewed as a cause for locker room issues, hence the supposed 'beef' with DeAndre Jordan we heard about last year.
But Paul delivers bull dog-like defense on the court and is one of the toughest competitors in the league today, no matter what the pointless "he's never passed the second round" critics have to say about him.
So, even though Paul isn't one of the most physically imposing players we've seen, there are mental comparisons that can be drawn to the recently retired Kevin Garnett.
Which, according to Chauncey Billups, Paul's Clippers teammate from 2011-13, is exactly the case.
In fact, to be precise, Billups said Chris Paul is "a small Kevin Garnett without all the cuss words."
While Paul may not be as crazy off the court as Garnett could be, and he is tamer with his language, CP3 can certainly be just as intense, even if you don't see it in quite the same fashion from someone who's a foot shorter than KG.
Billups rightfully praised Paul's immense competitiveness, adding that Paul is one of his favorite teammates.
This reaffirms how players do appreciate playing alongside Paul's almost unmatched knowledge of the game and his undying drive to win, despite what reputation he may get from some.
For instance, Glen Davis, a Clipper in 2014-15, has gone on the record critiquing Paul for holding the ball too much, dribbling around and around and not passing enough. Sure, Paul can command a lot of control. That's his job as the justifiably named Point God. But to say he doesn't pass effectively is way off base when he's one of the best passers in league history. Stating the opposite only came across as bitter from Davis.
Want your voice heard? Join the Clipperholics team!
Going forward into the LA Clippers' most critical season yet, playing like a mini KG will definitely be necessary for Chris Paul.
This article originally appeared on