Chicago Bulls vs. Atlanta Hawks: Game, Watching Info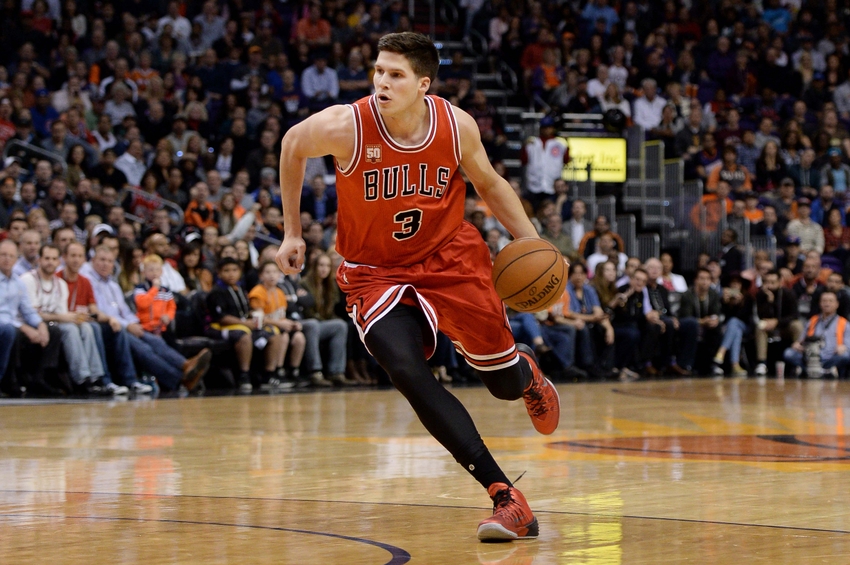 The preseason has finally reached an end. The Chicago Bulls and Atlanta Hawks will play on Thursday night, in Omaha. The game is the final preseason game for the Bulls and there will be plenty of questions that need to be answered.
Can you believe it? No, really. The NBA regular season kicks off next week. No more preseason, no more training camp – just real games.
As of the time of this post, no word has come down on players being waived. It is likely that J.J. Avila, D'Vauntes Smith-Rivera and Thomas Walkup are all going to be waived. The extra bit of suspense will be over the future of Spencer Dinwiddie who has become victim of DNP – CD. He's a third-year player so he can't be sent to Windy City without his consent and his contract is only partially guaranteed until January.
The other player that is looking at a trip to Hoffman Estates is Jerian Grant. He can be sent regardless of his preference, but has a fully guaranteed contract so the plot thickens.
There will be the issue of who gets the nod at power forward, does it mean anything for the regular season? Are they going to try Portis and Mirotic or has Gibson already locked it up?
On the fun side, we'll have the Creighton Shooter's Duel, which is a thing I just entirely made up. A former Bull, Kyle Korver, will face off against a current Bull, Doug McDermott, as both return to their collegiate stomping ground. I'm sure someone will be catching all of the feels, though it probably won't be anyone here at PAE.
When: Thursday, October 20, 2016
Time: 7:00 p.m. CT
Where: Omaha, NE
How: TV – CSN-Chicago, Radio – WLS-AM 890, Live Stream – CSN-Chicago
It could be the Kyle and Dougie show tonight, or Dinwiddie and Grant could get a crack at a statement game to save their rotation spots, or Mirotic, Gibson and Portis can have a slugfest for that starting spot at the four. Whatever happens, there will be plenty of discussion points heading into and coming out of Thursday night's game.
More from Pippen Ain't Easy
This article originally appeared on