Can Trail Blazers continue win streak against Clippers?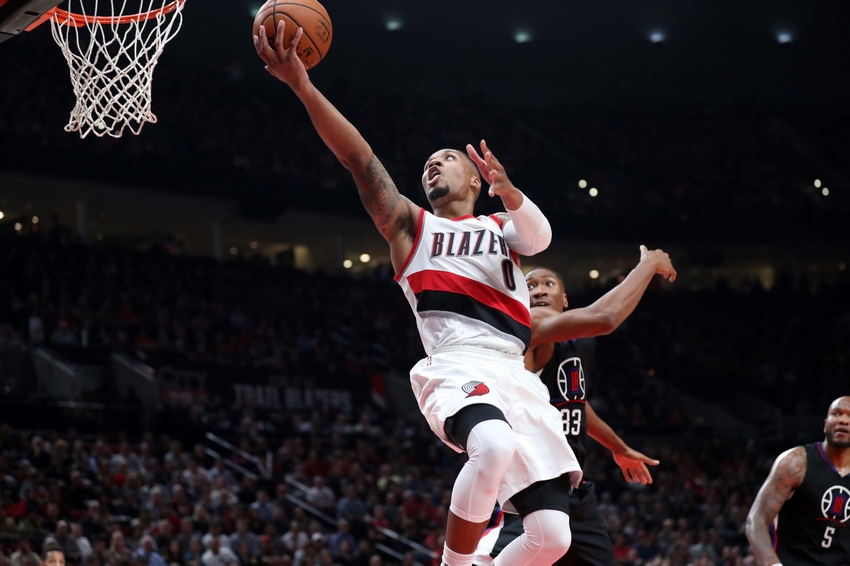 Trail Blazers look to keep the winning streak alive in Los Angeles tonight
When Damian Lillard was drafted out of Weber State 6th overall in the 2012 draft, we were expecting big things from him and he has been delivering.  The 6'3 point guard has been putting up numbers that have been incredible!  Over the 3 game win streak, he is averaging 33ppg, has been shooting 51.9% from the field, 45% from 3, and an outstanding 94.5% from the free throw line.  He also has been dishing out 4.6 assists during the streak as well.  The Trail Blazers have not seen a start to a season like this from a player… maybe ever.
The Trail Blazers as a team have put up big numbers offensively, but also have given up big numbers.  They have allowed 103ppg during this win streak, with wins over Dallas, Memphis, and Phoenix.  After taking a tough loss to the Suns on November 2nd, the Trail Blazers have been stepping their shooting up.  During the 3 game stretch, they have gone 49% from the field, 42% from 3, and shooting 78% from the line.  Shooting over 75% from the line is great, but over three games is something to look at.  Do not count out the Trail Blazers, because this could a start to something big.
After overcoming a close 124-121 game against the Suns, the Trail Blazers face a tough test against Chris Paul and the Los Angeles Clippers, who are also on a three-game win streak. This will be a match-up of the point guards. Lillard will have to keep Paul in front, as he has had games of 24, 9 , and 27 points in the past three games. Lillard will have to guard Paul tightly as he has been getting 10.5 assists the past three games to eliminate Paul finding his teammates.
Get the FanSided App
The Trail Blazers will have to put up big numbers against the Clippers. During the Clippers winning streak, they have held their opponents to 87ppg, while averaging around 110ppg. The Trail Blazers season average is right around 110ppg. Based on stats, this looks like this will be a high-scoring affair. Lillard will have to get his game going, but also find his teammates. Overall, this should be the game to watch tonight in the NBA.  Two teams on a hot streak clashing, what else can you ask for?
More from Rip City Project
This article originally appeared on