Can The Cavs Defense Become Their Calling Card?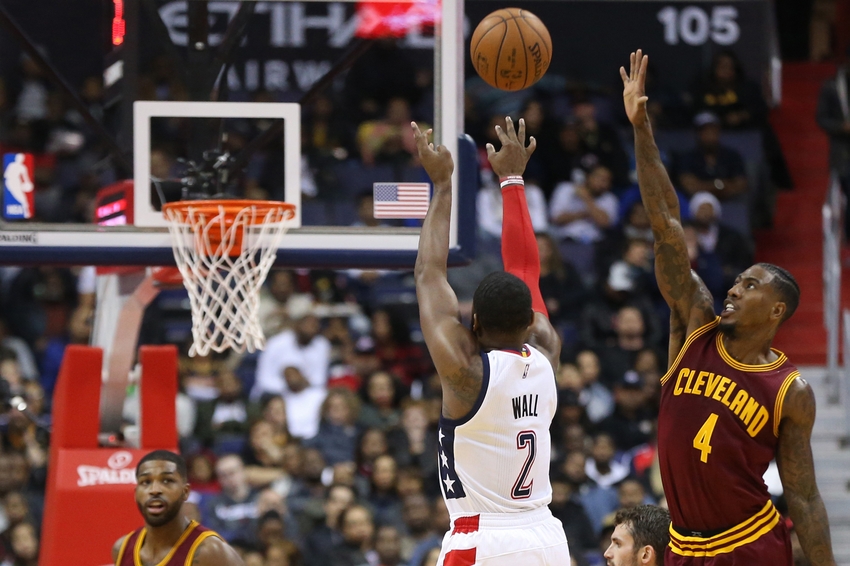 Last season the Cavaliers defense was criticized for being inconsistent. This season things have begun to change.
With the departure of center Timofey Mozgov in the offseason, we all started wondering if Tristan Thompson can be a true defensive rim protector.
The Cleveland Cavaliers front office brought in LeBron James' buddy Chris "Birman" Andersen to be the part-time rim protector and enforcer. However, his level of play has kept him on the bench save for mop-up duty.
The need for a dominant center, or at least an elite rim protector, was obvious. Yet, what we all didn't know is that this player could already be on the team.
The Emergence of Tristan Thompson
Just 12 games into the season, the defensive intensity has been a very refreshing change. This change starts with the defensive impact of Thompson. Not only does Thompson grab nearly 10 rebounds per game, we now see him swatting balls left and right. This season, he's averaging a career-high 1.6 blocks per game.
Can he keep this level of play going throughout the season and into the postseason?
I think he can. Whenever Thompson has been challenged to up his game, he has responded. The question is, did coach Tyronn Lue ask him to be more aggressive in his shot-blocking, or was this something he thought of himself?
Ask Thompson that question yourself and the answer is both.
Either way, we are glad that his game is evolving into that of a dominant center that can hold down the paint and keep the lay-ups out of the basket.
Not only is Thompson upping his defensive presence but Kevin Love has also brought his A-game on defense. He even had a 3-block game against the Toronto Raptors in their last matchup. Thompson followed Love's oustanding defensive performance with a 4-block game against the Detroit Pistons while playing against an excellent big-man in Andre Drummond.
It has become apparent that when a team wins a championship, they have learned through the rigors of the playoffs that defense and keeping it sharp are what makes a great team. So, what's the result of the Cavaliers defense and winning a championship? They have ALL bought in to how defense can be their calling card… right back to the NBA Finals for the third straight season!
It's also been refreshing to see how Iman Shumpert has turned back time and reestablished himself as a defensive guru. His intensity and drive towards excellent defense has revitalized the entire team.
The Cavaliers Defense is Trending Up
The Cavs defensive performance thus far this season has been a revelation. The team plays some damn good defense!
Before last night's contest, the Cavaliers defense had a rating of 104.6. At the time, that was the 9th best in this defensive rating. Now that the Cavs have dedicated themselves to a defensive presence they are on the right track. When the Cavaliers are able to maintain it they could very well be on their way to becoming an elite defending team.
Now, all that is left is to continue the defensive intensity and nurture the championship quality defense as a way to get stops, achieve greatness and repeat as NBA champions.
Do you feel that the Cavaliers defense has what it takes to repeat?
More from King James Gospel
This article originally appeared on