Buzz City Stings: Charlotte Hornets Look to Avoid Third Straight Loss Against T-Wolves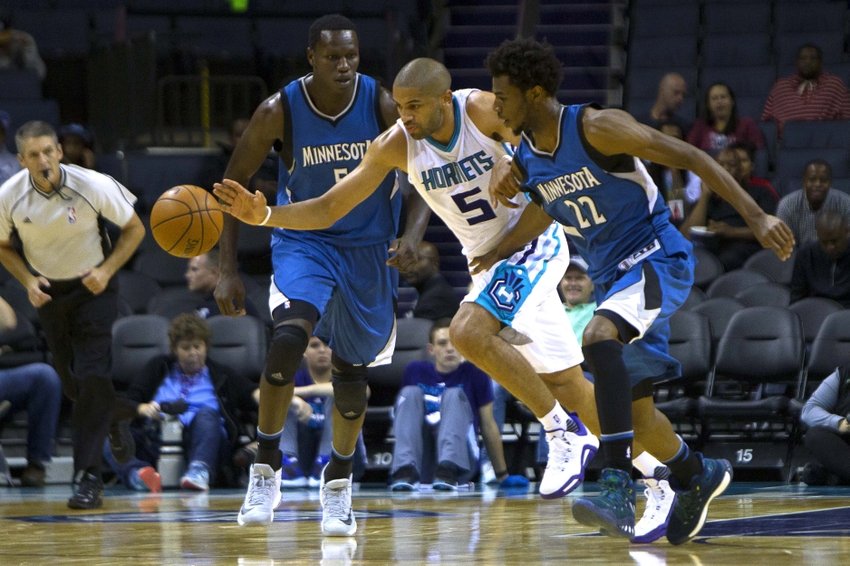 Welcome to Buzz City Stings, Swarm and Sting's daily roundup of the best Charlotte Hornets' stories from around the web.
Buzz City Stings is your daily destination for the latest and best news from around the internet about the Charlotte Hornets. After two straight losses, the Hornets look to get back in the win column against the Minnesota Timberwolves. In this addition, Roy Hibbert talks about his passion for playing Call of Duty and should Charlotte be looking to make a trade for Brook Lopez?
"Andrew Wiggins' career-best, 47-point outburst on Sunday for the Minnesota Timberwolves flashed the immense potential and the continuing growth in the third-year swingman. With Wiggins leading the charge, Minnesota has been among league's best offensive teams. The Timberwolves are ninth in the league in scoring, averaging 107.9 points per game." (ca.sports.yahoo.com)
The Timberwolves are a dangerous team full of young talent with the likes of Andrew Wiggins, Karl-Anthony Towns, and Kris Dunn. With Tom Thibodeau at the helm, this team has a bright future ahead of them. Andrew Wiggins is coming off of a career performance and Michael Kidd-Gilchrist will be tasked with guarding him for a majority of the night. This is a still a young team which means the experience of the Hornets can help them win the game.
More from Swarm and Sting
"In real life, Roy Hibbert is a plodding, earthbound 7-foot-2 center best known for his ability to stay more-or-less upright while contesting shots; the bedrock and backstop of a team's defense. That's when he's healthy. Currently, Hibbert is nursing a sore knee that kept him on the bench for most of the Hornets' best-in-franchise-history 6–1 start. "I'll play in the next game," he tells me, "but I'm on a minutes restriction." (Hibbert did return to log 13 minutes each in the Hornets' next two games, both losses.) In Call of Duty, meanwhile, Hibbert is a quicksilver gunslinger, not beholden to knees or traditional conceptions of time, a creature of pure offense on the hunt for his own numbers." (TheRinger.com)
Who would've guessed that Roy Hibbert loves Call fo Duty? It turns out that he plays quite a bit. Even though he plays in the NBA and is a multi-millionaire, the 7'2 big man plays video games just like the rest of us. I wonder how good he is at NBA 2K.
"If the Hornets are looking to make an immediate run through the Eastern Conference, however, then targeting Lopez should be the focus down low. Lopez would help stabilize the Hornets' offense as a low-post presence who complements his back-to-the-basket attack with an efficient midrange game. He's not much of a rebounder, but he is a shot-blocker who consistently alters shots at the rim. The Hornets won 48 games with instability at center in 2015-16, and Lopez—a better two-way player than Jefferson—could help them push for 50 in 2016-17." (HoopsHabit.com)
Brooklyn Nets' center, Brook Lopez, is apparently on the trading block and multiple teams might be interested in the former all-star. The Charlotte Hornets should not be one of those teams. He could be a nice addition to their front court but this team seems to be set with Roy Hibbert starting and Cody Zeller off the bench. I don't see that changing anytime soon unless something goes really wrong. Charlotte's strong start doesn't suggest that they want to make a move.
This article originally appeared on