Jarrett Jack denies that French Montana dropped 30 points on him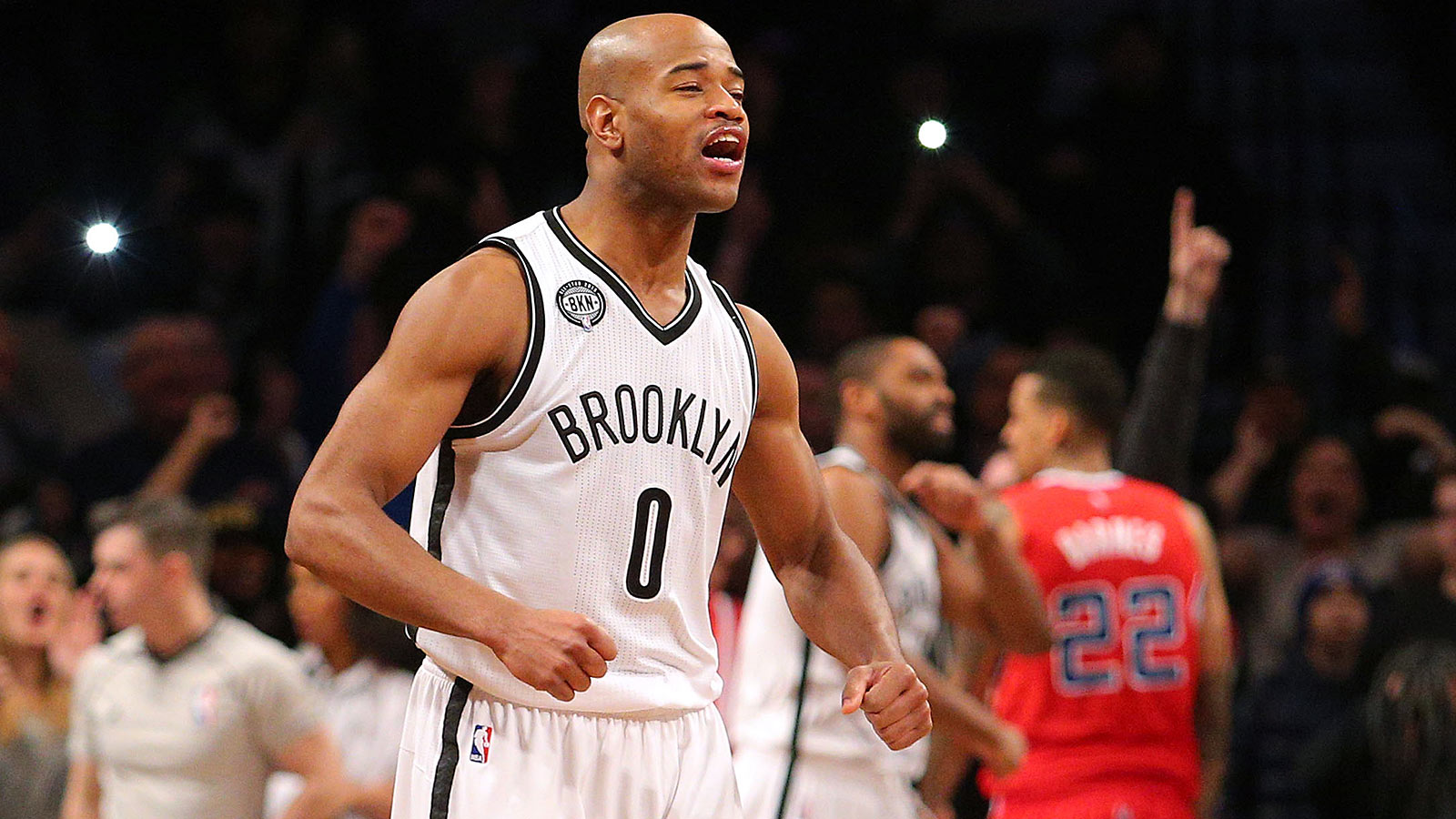 One of the dumbest stories of last season was that rapper French Montana said he once dropped 30 points on Jarrett Jack. It seemed ludicrous.
Could a musician really go for 30 on a guy who's a legitimate NBA player? Any NBA player? Could he even do it against a D-Leaguer? Apparently, the answer is no. At least, that's what Jack told Devin Kharpertian in an interview at The Brooklyn Game:
This honestly seems more reasonable. Jack averaged 12 points per game in the NBA last year and is a vet who's had a pretty darn solid career. People don't realize exactly how dominant NBA talent is. Throw it up against someone who doesn't play in the league, let alone someone who doesn't even play pro, and you're going to see some serious domination.
Click here to read the rest of the interview, where Jack discusses some more French Montana (no relation to Hannah) and the future of the Nets.
(h/t The Brooklyn Game)
Why do you think he'd say that?

I don't know. Where — I guess this was growing up? Riiight. And he said his game was the flashy game, with the dunks and the crossovers, right? Riiight. What else would his game be like, right?

Have you played against celebrities in the past?

No. I'm actually about to play with Ludacris (in a celebrity game). But you're talking about a real game? No, because no celebrities would play with us like that. You know? Like, growing up I know I played against some football guys that used to play when they were younger.

But to French Montana — I've never played against him, one, two, he never and would have never scored 30 in anything. I don't even know what team he would've played on. Because you've got to think, right? One, it clearly wasn't in high school game. So it had to have been an AAU game. We all know the teams in New York. He clearly didn't play for Riverside, and I played on the Nike Circuit. So he didn't play for that. And the only Nike team was Riverside Church! He didn't play for them. So I don't know where and who he thought he was playing against. And of course, he wouldn't have had 19 (points). He had to have 30. Come on, man. Let's be serious.
MORE NEWS:
Want stories delivered to you? Sign up for our NBA newsletters.