Brad Stevens took his future wife 100 miles to a basketball gymnasium for a first date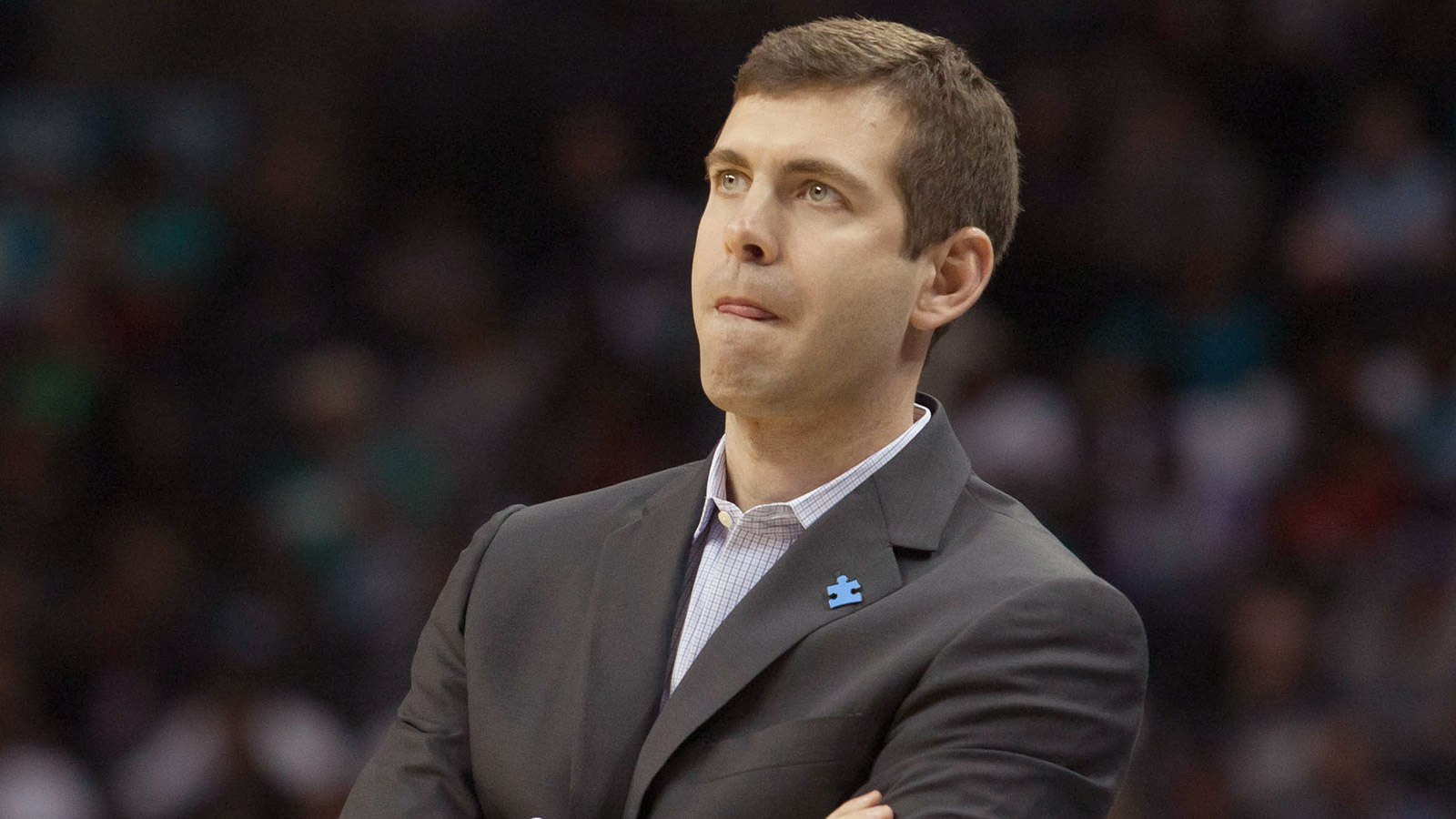 What's the best first date you've ever been on?
Mini golf? Dinner and a movie? A black-tie gala on a yacht followed by fireworks overlooking the Aegean Sea in the middle of July?
(OK, that last one is definitely the best.) Not for Celtics coach, Brad Stevens, though.
One of Stevens' first dates with his future wife, Tracy, was as impossibly Brad Stevens-ish as anyone could ever imagine. So, where did he take the woman who would eventually fall in love with him? He drove her 100 miles down the road to an "historic" basketball gymnasium.
"It's called the Wigwam and it's in Anderson, Indiana," Stevens explained, via ESPN's Chris Forsberg. "It's one of the great high school gyms in the state of Indiana and another one of these gyms that sits [9,000 fans]. They were actually thinking about closing it a couple years ago and I hope that they continue to preserve it."
Stevens was just as sophomore at Depauw University at the time. If the glue of the best relationships is the appreciation of one another's eccentricities, it seems like the college sweethearts have each other down pat.
"She's been to [Indiana's biggest gym] Newcastle, which is Chrysler High School — five guys from Newcastle played at Butler and it seats 10,000, so we went there multiple times while dating and eventually got married," said Stevens, via Forsberg. "She likes to go to games. We've had to make basketball a part of our family because the schedule is kinda demanding."
Forsberg's piece has lots of other great Stevens quotes. How likable can this guy be?
(H/t to ESPN's Chris Forsberg.)
Photo Credit: Jeremy Brevard-USA TODAY Sports