Boston's decision to acquire Perry Jones III was low-risk and smart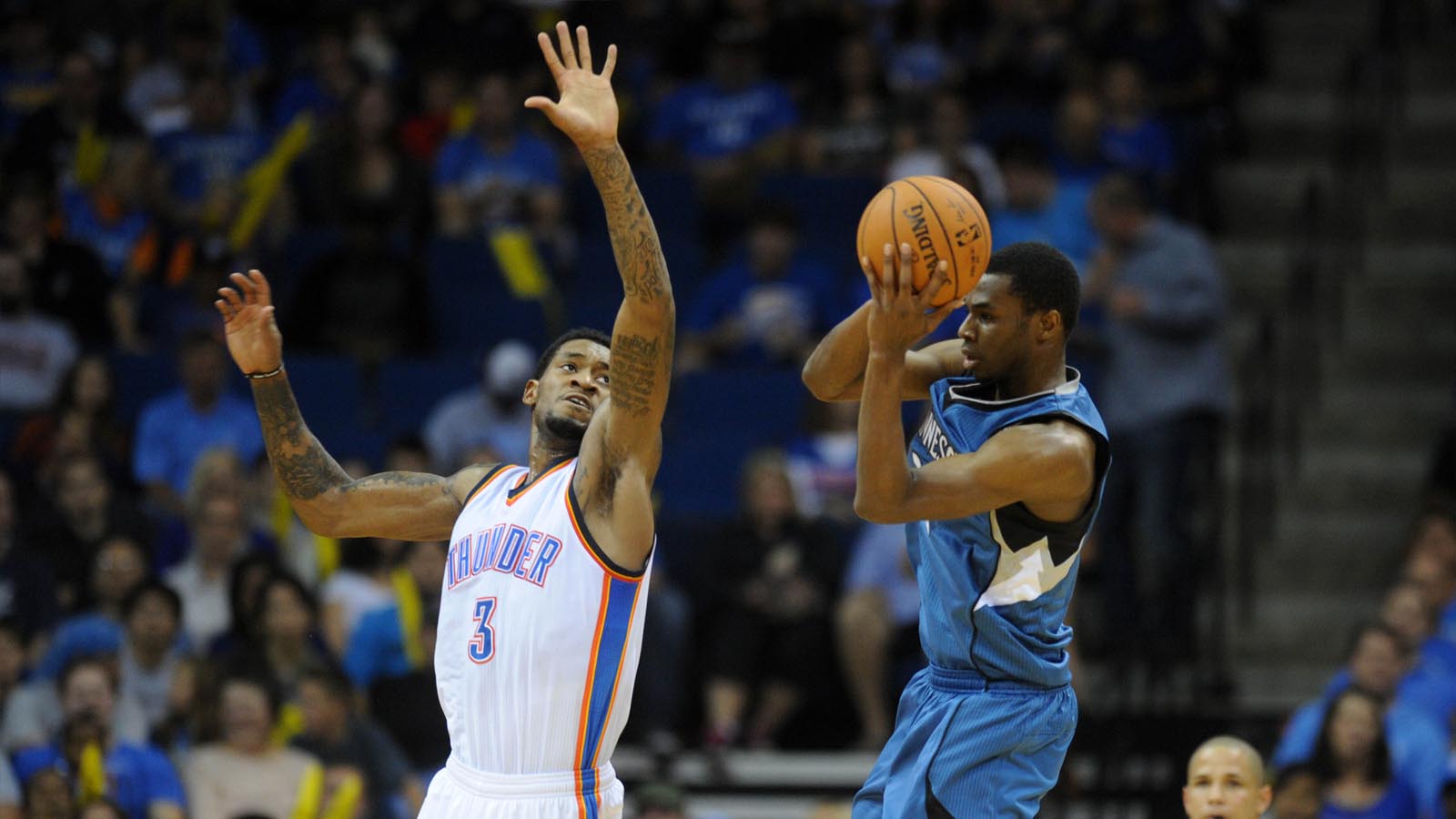 The Boston Celtics acquired Perry Jones III, a 2019 second-round pick and cash from the Oklahoma City Thunder on Tuesday, in a trade that makes sense for both sides. The Celtics get one season of a talented player at the end of his rookie-scale contract for basically nothing and the Thunder cut their luxury tax bill.
It's a win-win. But being that Boston actually received a player in the trade, it's fair to say they're a bit more excited. Here's Bleacher Report's Zach Buckley on why they should be:
"Still, Jones seems more like an unfinished product than a lost cause. Despite already having three seasons under his belt, he's only about seven months older than Toronto Raptors rookie Delon Wright. And though they were rare, Jones showed flashes of development with the Thunder. When Durant's foot injury forced Jones into a prominent role last fall, he responded with a three-game stretch of 22.7 points on 52.2 percent shooting, 5.0 rebounds and 2.0 assists in 38.7 minutes. The key to those outbursts, he said, was a green light to attack."
Jones was never a regular part of Scott Brooks' rotation with the Thunder, even though it's fair to say they could've used his production and versatility. He appeared in only 43 games last season, averaging under 15 minutes per night.
The Celtics have an extremely crowded frontcourt, but if Jones can hit his outside shots and defend multiple positions, Brad Stevens will find a spot for him on the floor.
(h/t: Bleacher Report)
Photo Credit: Mark D. Smith/USA TODAY Sports