Blazers get back on track with win over Pelicans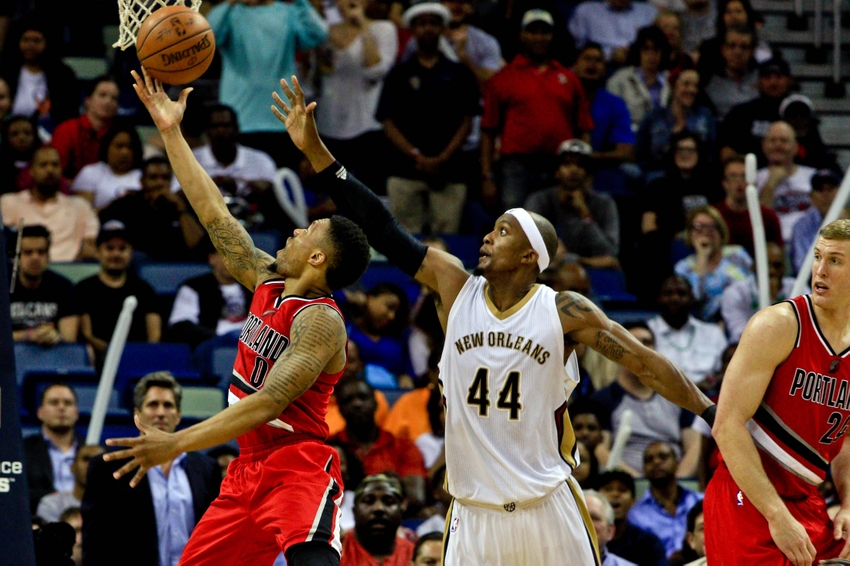 Lillard leads Trail Blazers over Pelicans with 27 points.
The Trail Blazers looked good in their 119-104 win over the Pelicans. They shot the ball 100 times and making  47 of the attempts from the field. The shot the ball an impressive 24 more times than the Pelicans did. It was an overall solid victory for the Blazers.
After looking at the box score, I was glad to see all of Portland's starters having a positive plus or minus. Portland has a superior starting lineup in comparison to New Orleans and needed to win there. The leading scorers were Damian Lillard with 27 points and CJ McCollum with 24 points. The two superstars continue to step it up and lead the Trail Blazers offensively.  They both shot the ball with great percentages and did well when they were at the line.
More from Rip City Project
Portland had three main people off the bench get involved in a big way. The three main contributors were Meyers Leonard, Evan Turner, and Allen Crabbe. They all played a lot of minutes with Leonard having 15 points and 9 rebounds. Turner and Crabbe each did great with Turner having 7 points and 4 assists and Crabbe playing some lock-down defense down the stretch.
PORTLAND LET ANTHONY DAVIS HAVE ANOTHER BIG NIGHT. 31 POINTS AND 13 DEFENSIVE REBOUNDS! (To be fair, Davis has a big night against most teams) At least Mason Plumlee was able to pull down 14 rebounds and near a triple-double with 8 assists. It appears we have finally found our big man down low who can contribute significantly.  Portland also out-rebounded New Orleans 52-34 and Portland had ten more assists than the opposition with 30 compared to 20. It was a holistic team effort. It was the type of game Portland needed to get back on track.
Next Game:
Sunday night versus the Houston Rockets at 6PM Pacific
TV: CSNNWHD
Radio: Rip City Radio 620
The Trail Blazers take on the surging Rockets
This article originally appeared on