Al Horford Sidelined With a Concussion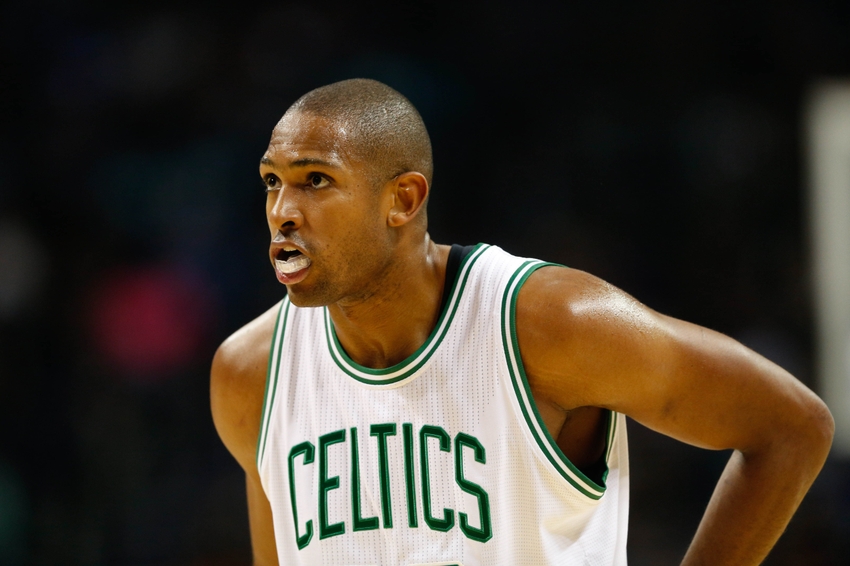 The Boston Celtics will be without Al Horford for at least two games after suffering a concussion
With two major Eastern Conference match ups coming on back to back nights against the Chicago Bulls and the Cleveland Cavaliers, the Boston Celtics will be without their big name free agent Al Horford. After getting hit in the head in practice, symptoms emerged and Horford is already declared out for these next two games (Via CBS Sports).
The Celtics are finally getting Marcus Smart back from injury, and that puts their back court all full strength. Their front court, however, is approaching disastrous levels. Without Kelly Olynyk and Horford, the Celtics are left with Amir Johnson and Tyler Zeller, and the best approach may be even more small ball then they are used to.
More from Hardwood Houdini
Normally, Horford would be playing the five in small ball lineups, but the best way for them to mask their front court issues would be playing just one of Johnson or Zeller at the five, putting Jae Crowder where he is comfortable at the four and then using a combination of guards and Jaylen Brown for positions one to three.
Ideally, Horford's injury will be limited to only these two games and they can get back to their normal rotations quickly. That being said, Stevens is going to have to get more creative with his lineups, and this could be the best opportunity Jordan Mickey will ever get to make a claim at some kind of consistent role.
After Boston's first game against the Bulls, losing Horford could be a detrimental loss. The Celtics were torched on the boards and were weak with their interior defense. Taking away Horford puts their interior in a worst case scenario, and if the Celtics are not able to control the pace with their small ball, then the Bulls should be able to run wild on the glass again.
In the past the Celtics have been able to lean on great depth to help make up for these kinds of injuries, but that is not the situation this year. Boston's front court depth is fully depleted with Olynyk also out and, other than Smart, the Celtics have too much youth and inexperience to expect the second unit to make up for the loss.
The Celtics will need to lean on their guards even more than normal, and Smart and Brown become even more important with their role in small ball lineups. Even Gerald Green may have to use his size to an advantage and give the Celtics some versatility, because they will not be successful with traditional size.
It is a bit of a boost that Zeller has been playing better than expected. He has no hope of bringing the same kind of defensive impact that Horford would, but he can at least approach his impact on the offensive end. Zeller can attack with his mid range game. He is not as dynamic as Horford, but he can create matchup problems for the interior of the Bulls defense, and he will be crucial to pulling defenders out of the paint, opening things up for which ever one of the guards is playing at the time.
The Celtics realize how important these early games are in the Eastern Conference race, and they will need to find a way to pick themselves up. It would have been insurmountable without Smart in the lineup, but his defense and intensity can always provide a spark. If the Celtics guards are being as disruptive as they have the potential to be, then they should be able to survive the injury to Horford without having a complete disaster.
This article originally appeared on