Aaron Gordon might not participate in the 2017 Dunk Contest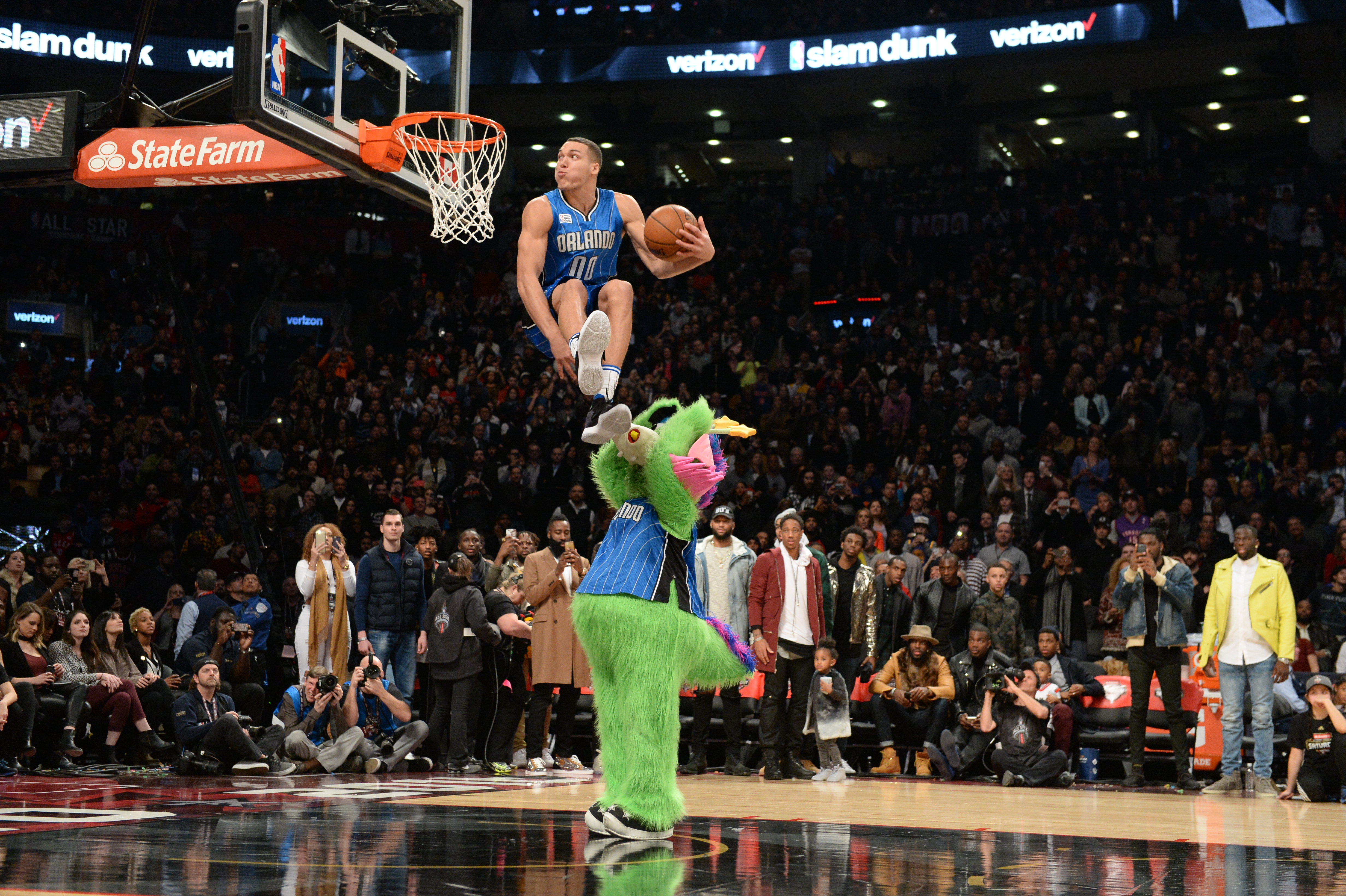 After putting on a show at the 2016 Dunk Contest, Aaron Gordon may not be back for next year's edition.
At least for one year, reports of the Dunk Contest's demise had been greatly exaggerated. All-Star weekend in Toronto may have been all about Kobe Bryant's last game in the lead-up, but the moment that everyone will remember is the duel between Aaron Gordon and Zach LaVine.
Just like the contest did for the Minnesota Timberwolves star in 2015, Gordon became a household name. The two kept trading highlight-reel dunk after highlight-reel dunk, but despite Gordon's best efforts, LaVine made it back-to-back. Many people thought Gordon won, but at least we'll always remember this superhuman effort:
But LaVine saw that, and raised him a windmill from the free throw line.
After losing the contest, Gordon was clearly dejected. He thought that he did everything he could to win, and was more creative than his counterpart. But while everyone is hoping to see him try and get it back in the 2017 Dunk Contest, Gordon is pumping the breaks on that. When he spoke with Alex Kennedy, he hinted at possibly retiring from the Dunk Contest:
I'm not 100 percent sure. I kind of gave a lot in this last one and to be more creative would be difficult. I think I could do it, but I'm not sure if I'm going to.
Just like George Costanza, Gordon wants to go out on a high, even if he didn't win. But he knows that he's grateful for the opportunity, and the attention that came with participating in it. There's nothing wrong with going one-and-done in the Dunk Contest, especially since Vince Carter, arguably the most famous participant of all-time, did the same.
If he retires, and LaVine comes back, it's hard to imagine who would be able to top him. But the early nod would go to DeMar DeRozan after he nearly pulled off 360 dunks for Team USA.
This article originally appeared on