A Suns Fan's Public Diary Entry on the Season Thus Far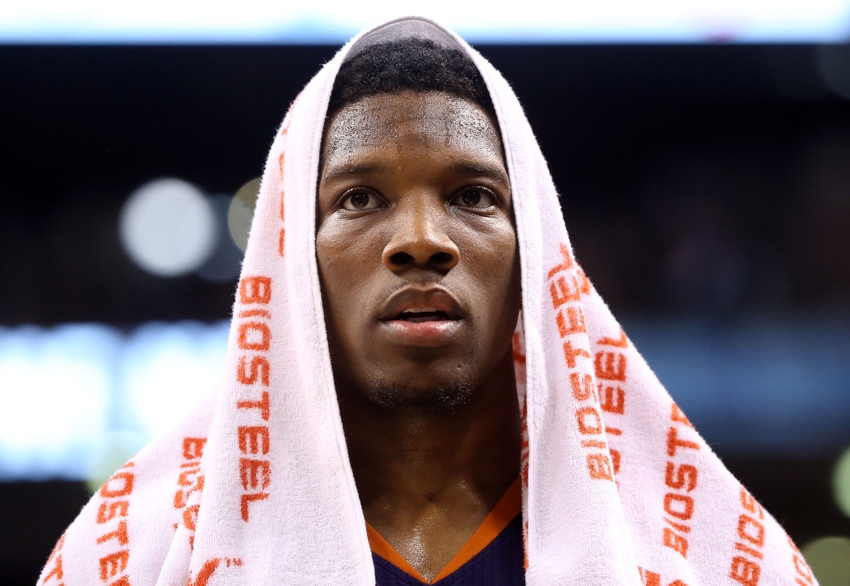 I know that the current plan is through the youth movement.
I know that that path will probably be long and arduous but that a sustained level of success could be long-lasting – once it has begun.
I know that General Manager Ryan McDonough has gone all-in on the youth movement. I appreciate that he has thoughtfully sprinkled the young roster with mature and seasoned veterans, topping it off with a coach who preaches love and teamwork – the perfect message for a team looking to grow.
And yet, as a fan, I still cannot help but walk away from a lost game to another bad team with the feeling of utter defeat and disappointment that they came up short – again.
Worst of all, that seems to be happening all too often.
So far this season the Suns have lost to several bad teams.
They lost to the Sacramento Kings, who are currently 5-9, by 19; To the Brooklyn Nets, who are also 5-9, by 18; To the 5-8 Denver Nuggets by 16; And to the Philadelphia 76ers, by 15. (Oh, and to rub extra salt in that wound: The win over the Suns was not only the Sixers' third in a row against Phoenix, but was also their 50th win overall…Since 2013…In 259 tries…)
It sucks to lose. So much. And it's something that the franchise has been doing a lot of lately.
As I watch these early games of the 2016-17 season, I cannot help but feel like I thought there would be more. I thought that, on some level, this team might actually surprise everyone and be somewhat good.
Now, as much as I am a homer, I am a smart basketball fan. I never had visions of playoff grandeur. I didn't expect 50 wins, let alone 40. I actually went into this season with, I believe, the right attitude – they are going to lose, but that is okay. It's for the future. Get a high lottery pick and let's win next year.
I am just not wired to accept losing gracefully, I guess.
It is so hard to watch a losing team…
---
The Suns need a go-to player in the worst way. They need a player who when the going gets tough, he gets tougher. Who in the clutch, not only does he want the ball on offense, but he wants to defend the best player on defense as well. Someone who doesn't finish the game with a smile, but with a scowl.
A player who wants the world on his shoulders, because it only makes him stronger.
A player who takes the criticism, but dishes it out as well.
A vocal leader. A proven winner. Someone who after a loss dies a little inside, just like the rest of us.
I do not know who that player is right now. Shoot, he might not even exist! I can point to any number of superstar players in the league right now, and a few of them fit some of those categories.
But I also know that most of them do not.
In fact, I just described Michael Jordan, Larry Bird, and Charles Barkley to a T – and God just isn't making many of those.
I cannot help but look drearily upon the season right now. I just do not see a player on the roster that will fit that persona – or maybe ever will.
Granted this team is young.
Devin Booker is the surest sign of future stardom on the roster so far, but even he isn't ready to be a consistent scorer game in and game out. He will wow everyone with a fantastic 30 point game, and then disappear for a few.
I have always loved Eric Bledsoe's game and had such high hopes for him this season. But he will flirt with a triple double against one team, and then *poof,* he sort of falls back into the stat sheet for several games leaving fans longing for him to come out again.
Alex Len has the size and athleticism to be a 14/14 guy every night. There are games where he pulls that off, and you see someone inside of him that wants to be dominant in the post. And then, multiple games of 7/7.
I see all these guys with flashes of super talent. Players who look like difference makers for short spurts, but cannot sustain the success.
Yes, they are young. Yes there is a growing period. But is there a way to fast-forward it? Even a little?
Maybe I'm being overly pessimistic. Maybe I'm being overly dramatic. Maybe by next season – especially if the Suns strike gold and draft that player who I earlier described – I (WE) will have the team that we have been longing for since the end of the Nash/Stoudemire/Marion era. Maybe we'll win again.
But right now, losing is just so hard… Even if there is a light at the end of the tunnel.
More from Valley of the Suns
This article originally appeared on