Fantasy Fan Mail: Week 2
Between fantasy articles, the Weekend Warrior column, WhatIfSports.com contributions and weekly chats, I publish eight content pieces a week. I make a conscious effort to keep each presentation fresh; unfortunately, though I try my damndest, the material can occasionally overlap. (Yeah, writing about sports must be tough sledding, Joel.)
This week was a different tale, as I used each platform to convey a similar sentiment: don't overanalyze the events from Week 1. Peyton Manning looks like he's enjoying the services of Wes Welker, and with Michael Crabtree out, Anquan Boldin could be in for big things. Yet given I've received messages like, "Should I drop Stevan Ridley to pick up Isaiah Pead?" and "You think I can get Mike Wallace if I offered Eddie Royal?" in my mailbox, some owners need to pour themselves a cold one and calm the hell down.
Not knocking the zeal, just that this fervor needs to be tempered. Of course, certain situations call for such vehemence, like…
FOXSports.com Fantasy Community: Zach Sudfeld, huh? $#*% you.
Alright, so might have dropped the ball on that Sudfeld projection. These things happen. Napoleon invaded Russia, the Yankees traded Jay Buhner, George Clooney made Batman & Robin. Even the greats have an off-day.
However, I'm not waving the white flag on Sudfeld. Not a promising play in Week 2, as the undrafted rookie is marked as questionable for Thursday's matchup versus the Jets. Plus, that goose egg is still fresh in our minds. But even when Rob Gronkowski returns, I think Sudfeld can adequately fill Aaron Hernandez's role in the Patriots' offense, and with a lack of veteran options in New England, he will likely see opportunities in his forecast. Despite the no-show in Week 1, I think Sudfeld finishes the year as a top-12 contributor at his position.
Coy Gentry from Austin, Texas: I don't want to look like a DA for the second week in a row! I benched p. manning last week and I'm still sick. This week, should I bench Brady for Romo, considering Brady will be without Amendola AND Gronk?? Please help and thanks!!
Is there a more Texas name than Coy Gentry? In your FACE, Colt McCoy.
His targets aren't household names, and certainly the inexperience in the New England receiving corps is unsettling, but Brady has more than enough firepower to persist as a benefactor in fantasy. In addition to our man Sudfeld, the Pats have viable resources in Julian Edelman, Kenbrell Thompkins, Josh Boyce and Aaron Dobson and, Ridley fumbles asides, have a strong backfield to boot. Plus, it's Tom Brady. Give this guy a rag-tag bunch of D-III receivers and he and Bill Belichick could still muster 24 points on the scoreboard.
Normally I'm a fantasy proponent of Romo, and do like his outlook for the rest of this fall. This week? Not so much, as the Chiefs have a sound front seven and hungry secondary highlighted by Eric Berry and Brandon Flowers. Only start the Dallas field general in deeper formats.
(From chat) Quagmire: Who do you like as WR2? Anquan Boldin against Seahawks or Steve Smith vs. Buffalo this week? Boldin was on the bench last week. Yeah, I know.
Look at me Quagmire: It's not your fault. It was Boldin's first game with the Niners. Turning 33 in October, it was fair to wonder how much gas was left in his tank. We weren't sure if Colin Kaepernick was the real deal, Green Bay's defense wasn't the most advantageous of matchups…it's not your fault.
Auspicious of a San Fran start as Boldin experienced, ominous skies settle over his Week 2 prognosis. The Seattle defense talks a big game, but they back it up, evidenced by their suffocation of Cam Newton and the Carolina passing game last Sunday. After his bountiful day against the Packers, you better believe the Seahawks want to shutdown Boldin. The abundance of targets from Kaepernick last week make Boldin hard to bench, and I do think he merits a nod as a deep WR2 or Flex play. Just prepare for possible disappointment.
Nevertheless, while the Bills put forth an admirable showing against the Patriots, I think the Panthers take care of business in Buffalo, with Smith being an integral part of that endeavor. The venerable Carolina wideout managed six catches for 51 yards and a score versus the vaunted Seahawks defense in Week 1. Imagine the carnage he'll inflict on the Bills this Sunday.
Andrew Jacobs @neomutiny06: Eliminator advice, who is more of a lock to win this weekend – CIN vs. PIT or HOU vs. TEN?
You've come to the right place. After their putrid showing at home against the Titans and losing Maurkice Pouncey for the season, the Steelers falling to Cincinnati seems like the cinch. That's also putting one's conviction into the Bengals not screwing up, which history has proven to be an egregious faux pas. Houston was on the ropes in San Diego last week, and I don't think they're as well-rounded a squad as credited. On the other hand, the Texans are squaring off against Jake Locker, so they got that going for them, which is nice. Roll with Houston.
Jon Dvorak from Carroll, Iowa : I have Rodgers as my QB and someone offered me randall cobb and jordy nelson for brandon marshall. I already have victor cruz as my other WR so would taking the deal and playing cobb and nelson in my flex and WR be a good deal?? thanks!
I see where your mindset is, and Cobb and Nelson maintain ranks as top-20 receivers. Moreover, I think this is a fair trade for both sides, as you're acquiring depth which, frankly, is needed considering Cruz's vulnerable frame.
Alas, you can find depth at the receiver position relatively easily on the waiver wire as the season progresses. Cobb and Nelson are entities, but Marshall is second only to Megatron among fantasy receivers, and in Chicago's new offense, I think he can surpass last year's harvest of 118 catches, 1,508 yards and 11 touchdowns. I would respectfully decline that offer and stick with Marshall.
(From chat) Matt: Julius Thomas or Jordan Cameron?
Ah, a battle of Week 1 surprises. Admittedly, I was skeptical of Cameron heading into the season. Understood and appreciated his talent, but a good thing happening to Cleveland? Couldn't get down with that jam.
However, given that the Browns will find themselves behind in many a ballgame and the fact that SOMEONE has to catch those pass attempts (assuming Brandon Weeden doesn't throw them to the wrong team), Cameron's heightened stock is validated. Available in 40 percent of FOXSports.com fantasy football leagues, the Browns tight end is a must-play this weekend against a poor Baltimore secondary that just surrendered 110 yards and two touchdowns to Julius Thomas in the opening week.
Speaking of which, Thomas might be the most popular waiver-wire add in Week 2 thanks to his dividends versus the Ravens, and with a good reason. Though he remains behind Wes Welker, Demaryius Thomas and Eric Decker on the Broncos totem pole for targets, Thomas is the No. 1 tight end going forward over Jacob Tamme and Joel Dreessen. In Denver's pass-happy approach, that should translate to plenty of opportunities, especially in the red zone, to keep Thomas fantasy relevant in 2013.
I like Cameron slightly better this week, but as the Giants struggled to contain Jason Witten on Sunday night, owners could do a lot worse than implementing Thomas.
Sachin Parikh @sparkh11: Lamar Miller a good buy low candidate right now?
No doubt he's a buy-low contender after racking up a whopping three yards off 10 attempts against the Brownies. But is it a smart play, seeing as Daniel Thomas looks to siphon a hearty share of carries in South Beach?
Actually, yes. At least for this week, as the Dolphins face a shaky Indianapolis defense. Miller's not a definite start every week, but bearing matchups, is a solid flex option in standard leagues. Furthermore, as the season wears on, I think Miller gets the bulk of the workload in Miami. If he's available in your league, Miller warrants the roster stash.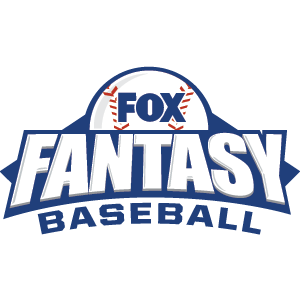 FOX Fantasy Baseball
Join or Create a Free League
Play Now!