Stars and flops: Steelers/Titans
"Keep running, running, and running, running, and …"
Yeah, the NFL got things started on Thursday night with a fabulous season opener between the defending champion Steelers and the rock-steady Titans. Those who missed the first quarter of action and arrived to see a scoreless game have no idea what they missed. I suppose I now understand the arguments soccer fans are always tossing my way.
The stars were out, with Tim McGraw and the Black Eyed Peas putting on the pregame show before these titans (no pun intended) of the AFC went to battle. Seriously, when Steelers coach Mike Tomlin said that, "the most violent team will win this game," he wasn't just giving us a juicy sound byte.
It lived up the hype, for sure. Did your fantasy players? Let's kick off the weekly tradition of Stars & Flops with a look inside the box score.
Stars
It's amazing how much things change based on a single play. Troy Polamalu flew all over the field in the first half, disrupting play after play. His one-hand interception of a Kerry Collins deep ball will be on the highlight reel all season. Polamalu gets a nod here for his early impact. Alas, his run-in with Alge Crumpler ended his game and will likely keep him out 3-6 weeks with a sprained left knee.
I can say this: Larry Fitzgerald owners are a tad nervous given his split-screen appearance with Polamalu on Madden '10.
Justin Gage posted a strong 2008 campaign and became the go-to receiver for Collins. He picked up where he left off with a strong effort against the Steelers, working effectively in short routes along the sidelines. Gage then took advantage of a bad read by the Pittsburgh secondary following Polamalu's departure. Following rookie Kenny Britt's 57-yard reception, the assignments got mixed up and Gage virtually walked into the end zone. He finished with seven catches for 78 yards.
Britt, the first-round pick out of Rutgers gets a nod here with his four-catch, 85-yard performance. Most of it came on that 57-yarder that set up the Titans' lone touchdown, but his ability to stretch the field is something worth noting. With defenses scheming to take away the two-headed monster in the backfield, Britt just might become a solid plug-in receiving option.
We asked all offseason whether the postseason exploits of Santonio Holmes were a jumping off point for his 2009 campaign. With the running game stifled by the rebuilt Tennessee front, we got our answer as Ben Roethlisberger worked downfield. Holmes replicated his Super Bowl totals with nine receptions for 131 yards, including a 34-yard touchdown grab on a beautifully run route. Load up the bandwagon.
Heath Miller was on the radar as a sizable contributor for this contest, and he delivered with an eight-catch, 64-yard effort. He took advantage of the heavy pressure and pursuit by the Tennessee front, adeptly slipping out into space to serve as a safety valve for Roethlisberger.
I'd be remiss if I didn't laud the efforts of both defenses. For some portion of the first half, I thought it would come down to penalty kicks. Pittsburgh allowed 10 points while generating two turnovers, one sack and a blocked field goal. Tennessee produced big-time pressure on Roethlisberger, generating four sacks with two interceptions (one on the dreaded "Hail Mary" and the brilliant strip by Michael Griffin of Hines Ward for a fumble recovery.
Tweeners
You couldn't help but be impressed by the efforts of Ben Roethlisberger. The man just doesn't go down. He extends play after play, absorbing hit after hit, and still finds the open man downfield. He rebounded from a slow start (I'll rant on the play-calling shortly) to finish the game with 363 passing yards (60 of which came in the game-winning drive). He absorbed four sacks and tossed two interceptions to negate some of his precision passing and the aforementioned touchdown toss to Holmes.
On my Twitter account during the game (Twitter.com/swollendome and Twitter.com/fantasyfreaks), I lamented the likelihood of a half-ending interception as the clock wound down. Alas, my Tweet proved prophetic and fantasy owners who started Roethlisberger finished the half with a negative play.
Normally, I'm not going to beat up a player for his tenacity and determination. However, I can't in good conscience toss Hines Ward into the "Studs" portion of the piece following his fumble inside the five-yard line that would've iced the game for the Steelers. Ward came alive in the second half as the Steelers worked the shotgun formation (why not start by trying to spread them out and then work in a draw play or something?). He finished with eight catches for 103 yards, a tremendous effort that was besmirched by the lost fumble.
Bo Scaife emerged as a strong target for Kerry Collins, sitting down in the Pittsburgh zone to secure catches and extend drives. Assuming his knee injury doesn't sideline him for a lengthy period (he's balking about it being a dirty hit by James Harrison), Scaife looks to be a solid tight end acquisition in deeper leagues and certainly those awarding points per reception.
Flops
I questioned how much the big weight loss would impact LenDale White's impact on the running game. While I'll put an asterisk here because of the opponent, there wasn't much on display in terms of power, nor did White hit the line any faster. He finished with 28 yards on eight carries while adding one reception for five yards.
Teammate Chris Johnson was a "must-start" option because of the "Studs" mantra, but we had to mitigate our expectations. Johnson made several jaw-dropping cutbacks to produce huge runs. However, he was bottled up for most of the night and finished the contest with a meager total of 57 yards on 15 attempts. Fantasy owners did receive a minor bonus in the scoring column with his one reception for 11 yards.
The big leap I took this week in the proverbial hot seat was to prophesize good things for Willie Parker and the running game. Granted, I wasn't looking for anything more than solid numbers out of a third running back, but this missed the mark entirely. The Steelers' early play-calling had me screaming at the television. Tepid runs into the line for Parker, time and again, instead of trying to spread things out and create space. I understand that you don't swing the wild haymaker in this type of contest, but how about trying to get him to the outside on a quick-hit pass or pitch instead of a slow-developing play that allowed the D-line to close things out quickly? Parker ran for 19 yards on 13 carries, while teammate Rashard Mendenhall produced six yards on four touches.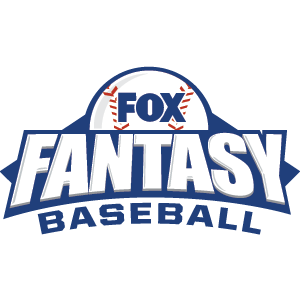 FOX Fantasy Baseball
Join or Create a Free League
Play Now!