Big Ben, RG3 lead second stringers
Sam Bradford, Rams
Bradford wasn't great last season, but he did post career highs in touchdowns (21), passing yards (3,702) and passer rating (82.6). With speedy rookie TE Tavon Austin and solid TE Jared Cook added to the Rams' receiving corps, look for Bradford to be a solid, low-end QB2.
Carson Palmer, Cardinals
The 33-year-old Palmer is on the downside, but he did pass for 4,018 yards in 2012, and should be helped by throwing to Larry Fitzgerald in head coach Bruce Arians' downfield passing game. As for Fitzgerald, he must be doing celebratory backflips about the thought of even a past-his-prime Palmer throwing to him. Did you SEE the Cardinals' quarterbacks in 2012?
Michael Vick, Eagles
Is Vick a lock to stay healthy, or keep his job even if he doesn't get hurt? No, but that's why he's not a fantasy first-stringer any more. Grab Vick as a mid-level QB2, and hope he's playing when your starter has a bye week.
Ryan Tannehill, Dolphins
What's to like about a guy who threw 12 touchdowns and 13 interceptions in his rookie season? Plenty. The Dolphins added Mike Wallace to their receiving corps during the offseason, giving Tannehill a much-needed deep threat. Tannehill impressed many observers in 2012, started to run more late in the season (28 carries for 181 yards in his final six games), and gets to learn from head coach Joe Philbin, who was Aaron Rodgers' offensive coordinator in Green Bay. Breakout alert!
Josh Freeman, Bucs
Drafting Mike Glennon indicated that the Bucs aren't completely sold on Freeman, but he should be safe for this season. OK, not just safe – Freeman threw for career bests of 4,065 yards and 27 touchdowns in 2012, thanks in part to the dynamite receiving duo of Vincent Jackson and Mike Williams. Freeman's long-term future might be cloudy, but his 2013 fantasy QB2 status is fairly secure.
Philip Rivers, Chargers
Rivers slipped to 3,606 passing yards in 2012, but his 26 touchdown passes kept him in the top 10. He's not a stud anymore, but he's plenty solid enough to be your fantasy team's backup. New head coach Mike McCoy said during the offseason that he wants Rivers to complete 70 percent (!!!) of his passes in 2013.
Matt Schaub, Texans
Think the Texans are run-heavy? Schaub's 544 pass attempts in 2012 ranked 12th in the NFL, so it's not like their offense is three yards and a cloud of dust. Schaub has averaged 4,383 yards and 25 touchdowns in his last three full seasons, so even if he's past his peak and handing the ball off more often, he can provide your squad with reliable production in case of bye or injury.
Andy Dalton, Bengals
Aside from being every ginger's favorite fantasy signal caller, the 25-year-old Dalton showed improvements across the board in his second NFL season, completing 62.3 percent of his passes for 3,669 yards and 27 touchdowns. Those aren't spectacular numbers, but they're solid, and you never know when a guy throwing to A.J. Green might have a monster game.
Joe Flacco, Ravens
Mr. Clutch! Playoff hero! Gigantic contract! That stuff doesn't matter to us, because in fantasy circles, Flacco has always been a Steady Eddie, and that's fine for a backup. However, there's upside here. In six full games (two regular season, four postseason) with Jim Caldwell calling the plays in Baltimore, averaged 284 yards and threw 15 touchdown passes. Can a Super Bowl MVP be a fantasy sleeper?
Jay Cutler, Bears
Cutler threw for only 3,033 yards and 19 touchdowns last season, but … Marc Trestman to the rescue! With a respected, offensive-minded head coach ready to run a West Coast offense, Cutler's numbers should noticeably improve. Should we fall into the oft-repeated trap of thinking Cutler's fantasy production will finally match his talent? Probably not, but as a fantasy QB2, his upside is very interesting.
Robert Griffin III, Redskins
RGIII as a QB2? It says so here, at least until we see how well he can run after having surgery on his knee. Also, will the 'Skins keep Griffin in the pocket more in an effort to protect him? After seeing what he did as a rookie, his upside as a fantasy backup is enormous … if you can get him in that role.
Ben Roethlisberger, Steelers
If Roethlisberger had played all 16 games last season – yes, we know he usually misses a few – he'd have probably ranked among the top 10 quarterbacks in attempts, yards and touchdowns. He also might improve a bit during his second season under offensive coordinator Todd Haley. Remember the bruising Steelers that used to win games 10-7 by running a lot in the snow? No more. This is Roethlisberger's show.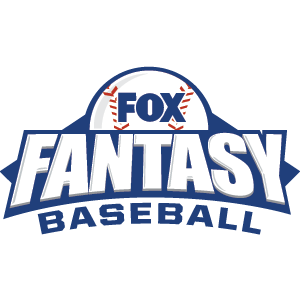 FOX Fantasy Baseball
Join or Create a Free League
Play Now!