Manning leads QB charge in Week 9
I'm a believer that "any football is good football," much in the same way that we look at pizza and some other things. Of course, I've also subjected myself to the SEA-CLE and JAC-BAL games of Week 7 and the Week 8 obliteration of Tim Tebow by the Lions. As such, my hard-line stance may have softened a little bit.
The Week 9 slate is much more enticing overall. Games between the Giants and Patriots, Packers and Chargers (are they left for dead?) and Jets and Bills serve as appetizers to the Ravens and Steelers main event on Sunday night. There are also several fantastic opportunities for quarterbacks who have been underwhelming to date against inferior opponents.
Let's get things rolling with the aerial assault in New York, where Eli Manning fights for a place on the "Exclusion" list.
Exclude: Aaron Rodgers, Drew Brees, Tom Brady, Michael Vick, Tony Romo
Bye Weeks: Jacksonville, Carolina, Minnesota, Detroit
Click here for Harmon's Week 9 WRs
Click here for Harmon's Week 9 RBs
Click here for Harmon's Week 9 TEs
Week 9 Quarterback Heroes
Eli Manning, NYG at NE: Manning and the Giants' passing attack had several near-misses in Week 6 when players were tackled near the goal line. Otherwise, we'd be talking about a six-game streak of multi-touchdown performances out of Manning. With Ahmad Bradshaw ailing, Manning's arm will be on full display once again in this road tilt.
The Patriots still rank dead-last in pass defense at 323.1 yards allowed per game with 12 touchdowns.
Matt Ryan, ATL at IND: Ryan had an extra week to recuperate from the Detroit game and comes back to the field with a glorious stat-padding opportunity. The Colts don't generate a ton of pressure (1.5 sacks per game) and have been beaten downfield with great regularity. Just note that opposing quarterbacks not named Brees generated only 10 passing touchdowns in seven games.
Ryan and the Falcons started to make their push ahead of the Bye. With Julio Jones expected to return in some capacity, the Falcons have a great jumping off point for the second half.
Matt Cassel, KC vs. MIA: Cassel's been a bit loose with the ball (three turnovers in the win over San Diego), but this is a fantastic spot play opportunity for owners affected by the Bye week, bad matchups or injury concerns. The Dolphins rank 27th in pass defense at 270.7 yards and two touchdowns allowed per game.
The Kansas City offense has improved overall in the past several weeks. Dexter McCluster shifted outside as a receiver. Jackie Battle is running with authority. Jonathan Baldwin demonstrated play-making ability against the Chargers. All signs points to big day for Cassel this week.
Philip Rivers, SD vs. GB: Rivers' fumble at the end of the Week 8 loss to Kansas City was the only story to shift focus away from Tim Tebow and Kim Kardashian this week. It's been a rough season, without question, but I still can't dismiss him entirely. Of course, I'm placing him here with the expectation that Mike Tolbert will be ready to play on Sunday and offer some semblance of balance to the offense.
Ben Roethlisberger, PIT vs. BAL: The season-opening loss to Baltimore seems like it occurred long, long ago. The Steelers have won six of their past seven games and the young receivers, particularly Antonio Brown, have advanced markedly.
Will it be a pretty game? That's not likely between these AFC North heavyweights. In his career, Roethlisberger has averaged 216 passing yards with 17 touchdowns and 18 turnovers against the Ravens. However, I can't ignore the changes made in Bruce Arians' play-calling of late. He's a solid back-end QB1 play this week.
Matt Schaub, HOU vs. CLE: Schaub has yet to be shut out this season and has generated multiple touchdowns in five contests (he rushed for a touchdown against Jacksonville to reach that mark). This is hardly a layup, as this Cleveland pass defense ranks second (171.9 yards and 1.3 touchdowns allowed per game). However, I'm looking squarely at No. 23 as the difference-maker in this one. Arian Foster will run wild against the 26th-ranked Cleveland run defense and break off several big runs after the catch.
Fantasy owners also remain optimistic that Andre Johnson returns to the field. He did not practice on Wednesday, but had participated in workouts toward the end of last week.
Carson Palmer, OAK vs. DEN: Palmer performed terribly when pressed into action two weeks ago as a replacement for Kyle Boller. I suspect that we see a much better effort against the Broncos at home this week. Palmer has had two weeks to work with his young receivers and brought back an old, familiar target when the team signed T.J. Houshmandzadeh.
When you put those two weeks in perspective, it's not that much different than the length of the shortened preseason. The Broncos allow 250 passing yards and two touchdowns per game.
Tim Tebow, DEN at OAK: It's not pretty. I can't sugarcoat it. I do wish all the supporters and detractors would come to some middle ground, but I'll save that rant for another time.
For fantasy purposes, Tebow has been just fine. He'll offer 50 or more rushing yards (some planned and some not so much) with 170-200 passing yards and a score to boot. Oakland allows 266 passing yards and 1.7 touchdowns per game. Tebow isn't touching those averages, but he's a fine low-end QB this week. He will not get benched here.
Week 9 Quarterback Ninja Alerts
Josh Freeman, TB at NO: Freeman posted back-to-back two-touchdown games prior to the Bye week, although it should be noted that the Bears also forced four interceptions in Week 7. Freeman completed 23-of-41 attempts for 303 yards and two touchdowns in Week 6 against the Saints.
Might Gregg Williams and the defense handle their business against Freeman much differently at home this week? Yes. I believe the availability of LeGarrette Blount changes the complexion of this attack and backs off the blitz. Opposing runners average 5.5 yards per carry against New Orleans. Freeman matches his Week 6 output.
Mark Sanchez, NYJ at BUF: Sanchez might not be pretty to watch (football-wise, as the female fantasy base would chastise me for such a statement), but he's delivered for fantasy owners. Sanchez produced multiple touchdowns in six of seven games prior to the Jets' Week 8 Bye.
He faces a Buffalo defense that suddenly discovered a pass rush against the Redskins. I'm not ready to believe that that effort was more than a one-week blip on the map (Buffalo recorded four sacks prior to last week's nine-sack outburst). I respect the efforts of George Wilson and the back-seven, but Sanchez will have his chances against this 24th-ranked pass defense (even after shutting out the Redskins).
Jay Cutler, CHI at PHI: Cutler represents an interesting option this week against Philadelphia in the Monday night finale. He's averaged 243.1 passing yards per contest, though Cutler has registered only three multi-touchdown games.
He'll most certainly face a persistent pass rush (don't we assume that from the Bears at this point?), though I suspect that Mike Martz will be able to exploit gaps in the middle of the field. Matt Forte's ability to gash the Eagles on the ground will present opportunities for Cutler. Do I dare suggest that Roy Williams and Earl Bennett are difference-makers across the middle?
Week 9 Quarterback Flop Alerts
Ryan Fitzpatrick vs. NYJ: Fitzpatrick experienced a short slide in Weeks 4 and 5 of the season before rebounding with back-to-back strong efforts against the Giants and Redskins. Still, he's a difficult choice for fantasy owners in Week 9.
The Jets have surrendered just 196.7 passing yards per game and four passing touchdowns total. Of course, why would you pass against Revis and Cromartie when you can run the ball? The Jets allow 126.9 rushing yards per game, so they'll have their hands full with Fred Jackson. I don't see the receivers getting separation on the edges, but you might get decent returns from Jackson as a receiver out of the backfield.
Joe Flacco, BAL at PIT: Flacco posted a huge game in the opener against Pittsburgh (224 and three touchdowns), fueling chatter that he was ready to ascend to elite status. Anybody who has watched Flacco in the past several weeks wondered when the left turn occurred. Flacco has produced one touchdown throw in the past four weeks (one rushing) with seven turnovers. Yes, he made several fantastic throws to Anquan Boldin when the Ravens stormed back against the Cardinals in Week 8. I feel wronged for having to type that sentence.
Despite the injuries affecting the Pittsburgh defense, the Steelers rose up to vanquish Tom Brady in Week 8. I can't anticipate a repeat performance of Flacco's Week 1 heroics. He'd averaged 214 passing yards and one touchdown in his previous six starts against his AFC North rival. Flacco rates as a mid-QB2 this week.
Matt Hasselbeck, TEN vs. CIN: Fans and fantasy owners are starting to climb onboard the bandwagon of the Cincinnati defense. They're opportunistic and aggressive, though that hasn't shown up in the overall stat line with just three interceptions. The Bengals rank ninth in passing defense at 212 yards allowed per game and have ceded just six touchdowns.
In the past three weeks, Hasselbeck has averaged a shade less than 200 passing yards with one touchdown pass in each contest.
FOX Fantasy Football Homepage | Football Chat Central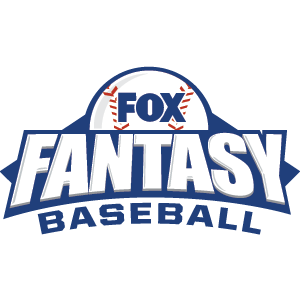 FOX Fantasy Baseball
Join or Create a Free League
Play Now!