Greene, Finley reward owners
What was that Vanessa Williams song?
It said something about "saving the best for last" or something like that.
The proverbial ship had long sailed on several would-be fantasy heroes as plug-and-play starters. In fact, two of the top performers in Week 13 probably spent Sunday afternoon vexing fantasy owners from "Bench" slots. It was a nice reminder of the uncertainty of the game. If the games could simply be simulated, then they'd hire some animators, bust out some killer graphics and effects and we'd be eating popcorn in the theater. Welcome to true reality television.
Let's get things started in New York.
When answering Sit/Start queries that included Shonn Greene, it was awfully difficult to side with "Gang Green(e)." Greene hadn't scored since Week 5 and had eclipsed 80 rushing yards only twice all season with two touchdowns. He rumbled for 88 yards on 22 carries and scored three times in Sunday's win over the Redskins. Taken further, Greene saved his best for last with a 25-yard touchdown sprint.
Rashard Mendenhall has also ranked among the league's most disappointing performers in the backfield. He didn't run wild against the Cincinnati front (60 yards on 16 carries), but he took advantage of his opportunities with two touchdown plunges. He's still logged only three games with more than 60 rushing yards this season. However, Mendenhall has scored five times in the past four weeks.
Similarly, Mike Wallace didn't log a huge yardage total against the Bengals, but he did a fantasy Usain Bolt imitation while celebrating one of his two touchdown receptions. Wallace finished the game with three receptions for 38 yards.
Ben Roethlisberger completed 15-of-26 attempts for 176 yards, hardly an overwhelming effort. He did throw two touchdown passes and did not commit a turnover. It was Roethlisberger's first multi-touchdown effort since Week 8.
I'm not going to spend much time typing about the efforts of Aaron Rodgers, Drew Brees and Tom Brady, Cam Newton and Eli Manning. They performed in line with or exceeded your already lofty expectations. Perhaps Brady needed a third touchdown, but you get the gist.
OK, I'll make a brief exception for Cam Newton. Newton rushed for three touchdowns to establish a new single-season record for touchdown runs by a quarterback (besting Steve Grogan). He rushed for 54 yards on 14 attempts, passed for 201 yards and a touchdown (Legedu Naanee) and caught a pass from Naanee for 27 yards. That's a day.
Indianapolis quarterback Dan Orlovsky appeared on the fantasy radar as a deep "Ninja" option for Week 13 in comeback mode. Orlovsky performed even better than a desperation play by completing 30-of-37 attempts for 343 yards with two touchdowns and an interception.
Both Orlovsky's touchdown passes were caught by Pierre Garcon, who finished with nine receptions for 150 yards. It was Garcon's third two-touchdown game of the season. Despite the fact that Garcon has been essentially invisible in nine of the Colts' 12 games, he needs to average just 49 receiving yards in the final four games to reach 1,000 for the season.
Celebrate the glory of red zone monster Rob Gronkowski. Gronkowski caught two more touchdowns in Sunday's win over Indianapolis and punctuated his huge day with a two-yard touchdown run. He's scored a total of nine touchdowns (including the rushing score Sunday) in the past five weeks.
Wes Welker caught 11 passes for 110 yards. It was Welker's third 100-yard game in his past five starts and seventh of the season.
Tim Tebow logged another strong fantasy game in Sunday's win over Minnesota. This time, he did it with his arm and an improved throwing motion. Tebow completed only 10 passes for 202 yards with two touchdowns, both of which were caught by Demaryius Thomas. Thomas caught four passes for 144 yards with two touchdowns and ran free in the open field.
Willis McGahee overcame an early fumble and finished Sunday's game with more power running against the Vikings. McGahee rumbled for 111 yards on 20 carries and scored his fourth touchdown of the season. He's topped 100 rushing yards in back-to-back weeks.
Christian Ponder took advantage of that extra beat afforded him by the absence of Von Miller and tore apart the Denver secondary. Ponder passed for 381 yards with three touchdowns and two interceptions. It was Ponder's second multi-touchdown game in the past three weeks.
Percy Harvin was the receiving hero of the day for Minnesota. He caught eight passes for 156 yards with two touchdowns. In the past four weeks, Harvin caught 28 passes for 376 yards and four touchdowns.
Toby Gerhart didn't reach the end zone, but he did perform beautifully for trusting fantasy owners against the Broncos. He carried the ball 21 times for 91 yards and made his mark in the passing game with eight receptions for 42 yards. Gerhart rates as a solid RB2 for Week 14 against the Lions if Adrian Peterson is forced to sit out again.
It took quite some time, but Chris Johnson is finally running like a man possessed. Johnson rumbled for 153 yards with two touchdowns in the Titan's 23-17 win over Buffalo. He has run for at least 130 yards in three of the past four weeks with three touchdowns. Despite his much-publicized struggles on the ground, Johnson needs just 148 yards over the final four weeks to reach 1,000 for the year.
C.J. Spiller posted a fantastic game against the Titans in relief of Fred Jackson. Spiller carried the ball 14 times for 83 yards, including a 35-yard touchdown sprint. He added three receptions for 16 yards. He's on the board for a RB2 slot in Week 14 against San Diego.
I've banged the drum for Matt Moore for some time, so I'll praise him for Sunday's effort against the Raiders. Moore passed for 162 yards (13-of-25) with a touchdown, but he also added a rushing touchdown and 22 rushing yards. I'm claiming the victory. He's next face the once-feared Eagles.
Reggie Bush continued his surge in fantasyland with 100 rushing yards and a touchdown on a season-high 22 carries against the Raiders. It was Bush's sixth straight game with at least 96 total yards or a touchdown. Curiously, Bush did not record a reception in this game.
Carson Palmer passed for 273 yards with two touchdowns (Darrius Heyward-Bey and T.J. Houshmandzadeh) and one interception against the Dolphins. Hurray for garbage points!
Santonio Holmes didn't post a huge yardage total (58 yards on four receptions), but he did score the go-ahead touchdown against Washington. It was Holmes' third touchdown reception in his past five starts.
Roy Helu was the lone running back to carry the ball against the Jets. He amassed 100 rushing yards on 23 attempts and score. Helu added four receptions for 42 yards and lost a fumble. It now appears safe to dip your toe into the Shanahan backfield.
Arian Foster took on a huge challenge against the Falcons on Sunday and emerged victorious. Foster scored the game-winning touchdown in the middle of the four quarter and finished the game with 111 rushing yards. He added three receptions for 41 yards in the victory.
Andre Johnson caught four passes for 97 yards before departing the game with a pulled hamstring. Keep an eye on his status as Week 14 approaches.
Tony Gonzalez outperformed expectations with seven receptions for 100 yards. Roddy White caught the touchdown pass from Matt Ryan (four catches for 51 yards), but Gonzalez shone brightly. It was Gonzalez's sixth game with at least six receptions this season.
I'm loathe to put anything on the board for the Kansas City-Chicago game, but Dexter McCluster gets a nod after hauling down the "Hail Mary" pass from Tyler Palko to end the first half. McCluster rushed for 61 yards on nine carries, adding four receptions for 46 yards.
The Bengals were terrible on Sunday, but A.J. Green continued to demonstrate just how accomplished he is at a young age. Green caught six passes for 87 yards, including his seventh touchdown reception of the year. He enters the final quarter of the season needing 168 yards to reach 1,000 for the season.
Jonathan Stewart rushed 14 times for 80 yards with a touchdown, his third of the season. Stewart has earned 150 rushing yards in the past two weeks. He added two receptions for 19 yards.
Ray Rice was on the board for a huge day and topped the running back rankings for Week 13. Unlike the other top options at the position, Rice actually delivered on that promise in the Ravens' win over Cleveland. Rice carried the ball 29 times for 204 yards and scored. He added two receptions for 10 yards.
Ricky Williams also ran for 76 yards and scored against the Browns. He's on the board as a sneaky Flex option against the Colts in Week 14.
Trusting Jermichael Finley owners were rewarded for their patience in Sunday's narrow win over New York. Finley caught six passes for 87 yards and scored sixth touchdown of the season. It was Finley's first touchdown reception since Week 9.
Donald Driver also caught two touchdown passes in the victory. He caught four passes for 34 yards.
Jordy Nelson rebounded from his Week 12 flop with 94 receiving yards, a total that tied him with Greg Jennings. Jennings bested Nelson's effort, though, by catching one of Rodgers' touchdown passes.
Hakeem Nicks caught seven passes for 88 yards with two touchdowns. He's logged seven receptions in back-to-back weeks with virtually identical yardage totals (87 in Week 12).
Dez Bryant finally reclaimed the No. 1 role, if only for a day, in the Dallas receiving corps. Bryant caught eight passes for 86 yards with a touchdown reception, his third in the past four weeks.
Beanie Wells was hardly dominant, but we'll doff the cap for not flopping with his 67 yards and a touchdown.
Alex Smith passed for 275 yards with two touchdowns in the 49ers' shutout win over the Rams (cheers to the defense as well). Michael Crabtree led the 49ers with four receptions for 96 yards with a touchdown.
Finally, I'll applaud the trusting (and sometimes desperate) nature of fantasy owners. Those gutsy owners who started Kevin Smith were rewarded with 80 total yards on 12 touches, including a touchdown run, before he departed because of an aggravation of his high-ankle sprain. His status for Week 14 is obviously in question, and Maurice Morris is back on the radar for a divisional matchup against the Vikings.
FOX Fantasy Football Homepage | Football Chat Central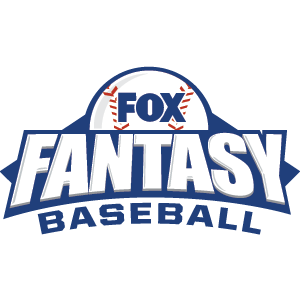 FOX Fantasy Baseball
Join or Create a Free League
Play Now!