Fantasy football Week 7 rankings: Who to start and sit
Who you got in fantasy football this week? To find out who should be in your lineups, check out my Week 7 rankings at all the major fantasy positions.
The fantasy football season is flying by and we're already half way through the regular season in most formats. It's time to get your team on the move as you jockey for playoff position coming down the stretch. Weeks 8 and 9 are going to be total insanity with six teams on a bye each week, so it's important to get your lineup set for a win this week before entering the mayhem. To see who I think you should get in your lineup, check out my Week 7 rankings on the following slides.
Week 7 gets underway on Thursday Night Football with a fascinating NFC North matchup as the Packers take on the Bears. Green Bay has looked "off" lately bas can silence their critics with a big win tonight. In another good divisional matchup the Cardinals host the Seahawks on Sunday Night Football with Brock Osweiler's return to Denver wrapping up the primetime slate on Monday Night Football.  On Sunday afternoon, some of the more interesting games feature the Steelers hosting New England and the Chargers headed to Atlanta to tangle with the Falcons. The Vikings will look to stay undefeated as they visit Philadelphia while at the other end of the spectrum the Browns will look to get their first win of the season in Cincinnati.
Every week of the NFL season you can find my start/sit rankings here on FanSided. For the rest of the year, my rankings will roll out each Thursday with only minor adjustments as injury situations change leading into the weekend. As adjustments are made heading into the weekend, the rankings on the following slides will update automatically, so drop a bookmark here or check back later for the newest information before kickoff on Sunday.
Also, make sure to set your bookmark on our fantasy football hub to get all the FanSided fantasy coverage each week and follow on Twitter @FansidedFantasy where I'll let you know when new posts are available and do my best to answer any questions you have.
Throughout this season FanSided has been partnering with FantasyPros.com to bring you the rankings in a new, easy-to navigate format. You can also check out some great research tools over at FantasyPros, and we're happy to be a part of their growing network. They also have enabled us to bring you a new tool that you can find in the menu bar anywhere on FanSided.com. It's our start/sit tool which gives you specific advice for your team.
Thanks to the new tools you can see how my rankings stack up against the ECR (Expert Consensus Rankings) without having to surf to a bunch of other sites. Hopefully, this makes this weekly FanSided post a one-stop shop that can help you get your lineup set for Week 7 having to visit a ton of different sites.
The rankings on the following slides are my personal opinion on who you should start and sit this week. For each position, I've considered the opponent, expected workload, and overall risk of each player.
Remember, the Cowboys and Panthers are on a bye this week (so they aren't on these rankings.) To see who you should try to get in your lineup this week and who you should leave on the sidelines, check out my Week 7 Rankings by scrolling through the following slides.
Week 7 Quarterback Rankings
Week 7 Running Back Rankings
Week 7 Wide Receiver Rankings
Week 7 Tight End Rankings
Week 7 Defense/Special Teams Rankings
Week 7 Kicker Rankings
More from FanSided
This article originally appeared on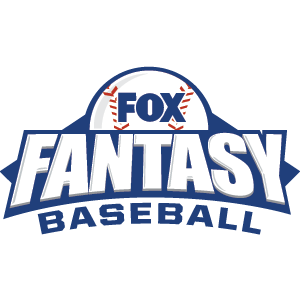 FOX Fantasy Baseball
Join or Create a Free League
Play Now!