What we learned: Week 2
Remember our counsel last week to be cautious of Week 1's alacrity? If you did not heed this forewarning, you were dealt a healthy dose of reality in Week 2.
After disemboweling the Packers in the season opener, Colin Kaepernick 2013 projection soared from "solid starter" to "FANTASY GOD." That rotisserie fame spiraled back to Earth on Sunday night, as the San Francisco signal caller went from posting the second-highest point total in Week 1 to the second-lowest accumulation in Week 2. Granted, the Seahawks possess a daunting secondary, yet no viable fantasy arm should ever be outscored by Brandon Weeden. As a corollary to Kaepernick's display, Anquan Boldin's star lost its luster, managing just one reception for seven yards. Quite the precipitous drop from his 13-grab, 208-yard outing against the Cheeseheads.
Speaking of falls, where are Jared Cook's proponents now? Leonard Hankerson still your breakout sleeper? That "Terrelle Pryor = Cam Newton 2.0" prophecy holding up?
This sentiment applies to the opposite end of the spectrum as well. Many owners threw in the towel on Lamar Miller after a meager three yards in Week 1, only to see the Miami back submit a constructive display versus the Colts. CJ Spiller, Matt Ryan and Kyle Rudolph also bounced back from inauspicious debuts to showcase why they merited heightened standings.
I'm not trying to demean those who jumped on or off the trains of Week 1 surprises. It's simply a reminder that there will be plenty of peaks and valleys this autumn. Don't submarine your fantasy season with irrationality or impulsiveness. Have faith in your draft, for that's the foundation of your roster. Every forthcoming move should be nothing more than landscape.
Unless you drafted Maurice Jones-Drew. In that case, break out the dynamite and blow the framework up.
Five takeaways from Week 2:
5. R.I.P. Josh Freeman, Fantasy Starter
Freeman was quietly a decent backup option in 2012, tossing for over 4,000 yards with 27 touchdowns, although 17 interceptions and fumble issues jaded those totals. Alas, it was still a far cry from his 2010 success, and Freeman entered this season on rocky terms with the franchise. This outlook was amplified with rumors that Freeman wanted out of Tampa, and given his play the past two years, it's an attitude shared by the Buccaneers as well.
Freeman did have hope on the horizon, as a Week 2 matchup against a porous Saints defense provided a platform to get the team's convoy back on the tracks. Instead, Freeman drove that caravan off a cliff.
Wet conditions didn't help, but rain was hardly the sole catalyst for Freeman's atrocious harvest, finishing 9-for-22 with 125 passing yards, one touchdown and two turnovers. If you can't implement Freeman against the Saints, you can't insert him against anybody. For those in dynasty leagues, it's time to stash Bucs' backup Mike Glennon on your bench.
4. The Philly defense will facilitate fantasy fireworks
As you can tell, I have an affinity for alliteration.
Chip Kelly's spread attack is garnering the attention, and with good reason: the scheme has single-handedly revived the careers of Michael Vick (631 passing yards, 77 rushing yards, six touchdowns) and DeSean Jackson (16 catches, 297 yards, two touchdowns). Unfortunately, to paraphrase the great Dan Fouts, "The team that scores the most points has the best chance of winning," and the Eagles resistance is proving an obstacle in that venture. After surrendering 329 yards to Robert Griffin III on opening day, Philip Rivers torched Philadelphia for 419 yards and three touchdowns in San Diego's 33-30 win. This is problematic, as RG3 is working on one leg and Rivers, well, blows.
Week 3 opponent Alex Smith has never been one to turn in video-game figures, yet upcoming matchups against the Broncos and Giants won't alleviate this woe. If you have any entities with the Eagles on the calendar, make those players a must-start.
3. The Dolphins offense…sneaky good?
Or has Miami's 2-0 start derived from schedule providence?
Certainly facing the Browns and Indianapolis' feeble defense (21st in points allowed in 2012, 23rd in yards allowed in 2013) helped the cause. However, I think the Dolphins are legit. Joe Philbin was a vital part in Green Bay's high-octane assault as the Packers coordinator from 2007-2011, and brought a similar aerial-based approach to South Beach. It's this structure that allows second-year arm Ryan Tannehill to nurture, and so far, the returns have been bountiful.
Not as hyped as other quarterbacks in the 2012 Draft class, the Texas A&M product was stealthily efficient at the end of last season, throwing just one pick in his final five games. Tannehill has carried over that proficiency this September, hitting 65.3 percent of his intended targets for 591 yards, two touchdowns and one pick. As offseason acquisition Mike Wallace assimilates into the passing game, Brian Hartline, Brandon Gibson and Charles Clay will provide the necessary support for Tannehill. Throw in a decent backfield of Miller and Daniel Thomas, the Dophins could be one of the more dynamic offenses in the AFC. Expect the good times to continue with New Orleans, Buffalo and a weakened Baltimore defense on the upcoming itinerary.
2. Not burying Tom Brady's fantasy relevance just yet
Ok, so Rashid "Hot Hands" Hanon didn't drop as many balls as Aaron Dobson and Kenbrell Thompkins did on Thursday night, and who knows what's going on with Stevan Ridley. Worse, there's conflicting reports on Danny Amendola's status. The only thing people can agree on is Amendola will likely be out Week 3.
Nevertheless, it's not necessarily all ominous clouds in Brady's future. Rob Gronkowski is nearing return, Julian Edelman is turning into a valuable commodity and, despite their miscues, there's definitely potential in Dobson, Thompkins and Josh Boyce. Brady and the Patriots are set to face the Buccaneers, Falcons, Bengals and Saints in the next month. Though three of those squads are playoff contenders, the defenses hardly give their adversaries nightmares.
Despite the Jets' laughing-stock status, their resistance remains stout, and Thursday night's weather wasn't advantageous to offensive explosion. Look for Brady to be a factor in fantasy the rest of 2013.
1. Carson Palmer: Top-12 quarterback
Remember that guy? The one who used to be a top-three quarterback in the conference before hitman Kimo von Oelhoffen took a swipe at his knees, causing Palmer's psyche never to fully recover while simultaneously leading to Jon freaking Kitna coming in to Cincinnati's first playoff game in 14 years which handed Pittsburgh a playoff victory and…woah, sorry about that.
Anyway, Palmer's found new life in Bruce Arians' offense, which should hide some of the former Heisman winner's strength deficiencies from a previous elbow injury. The Arizona running attack is almost non-existent thanks to a weak Cardinals offensive line, and with Larry Fitzgerald and Michael Floyd, Palmer has more than ample weapons in his arsenal. Playing the Niners and Seahawks four times in his future does not forebode triumph, but for a quarterback available in a majority of FOXSports.com fantasy football leagues, managers could do a lot worse than Palmer as their backup.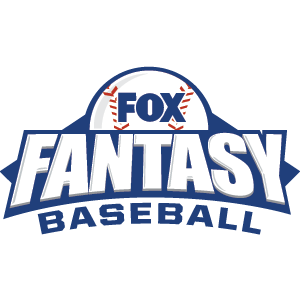 FOX Fantasy Baseball
Join or Create a Free League
Play Now!