Austin, Lacy lead rookie class
One of the stigmas placed on the 2013 NFL Draft was its perceived omission of playmakers at the skill positions, a sentiment bolstered when a lone arm and zero running backs were selected in the first round.
However, as last season illustrated, a player's first-year dividends are not dictated by his draft standing. Russell Wilson, a third-round selection in 2012, led Seattle to a playoff berth and earned a trip to the Pro Bowl in his initial campaign under center. Though fellow neophyte Robert Griffin III garnered the majority of attention, sixth-round pick Alfred Morris finished second in rushing with over 1,600 yards on the soil in our nation's capital. Vick Ballard, the 170th choice, was a force in the Indianapolis backfield the final three months of the year. Nick Foles, T.Y. Hilton, Daryl Richardson, Chris Givens and Bryce Brown, all lowered-tiered elections, also made vital contributions to their respective teams last fall. And we'd be remiss not to mention the efforts of fifth-round pick Blair Walsh, who set a record for most 50-yard field goals in a season.
So which members of the 2013 class have a chance to deliver instant gratification? Here's a rundown of rookies to keep an eye on for the upcoming season:
Quarterback
E.J. Manuel, Bills
Call me crazy, but given the trio of Kevin Kolb, Tarvaris Jackson and Aaron Corp constitutes his competition, looks like Manuel has a decent shot at starting on Opening Day for the Bills. The Florida State product made a relatively-late surge up the draft boards, and his selection as the first field general taken was somewhat of a surprise. There's no doubting Manuel's talent, as his strong arm coupled with his mobility seems suited for the ever-changing landscape of the NFL QB position. Nevertheless, his accuracy is a concern, one that could encumber Manuel from making the same impact as Andrew Luck and the aforementioned Wilson and Griffin III. View Manuel as an entity outside the top-20 quarterbacks heading into training camp.
Tyler Wilson, Raiders
The Silver and Black acquired Matt Flynn in the offseason to be the starter, but perhaps it's a tad presumptuous to bestow such a claim. After all, Flynn is a soon-to-be 28-year-old with just a handful of outings under his belt, and was supposed to hold a similar role for the Seahawks last year but lost the gig to the rookie (Russell) Wilson. And while Oakland wants to incorporate Terrelle Pryor into their offensive schemes at a higher degree this autumn, I don't think the Raiders envision TP as a viable starter.
Enter Wilson, who took a step back in 2012 thanks to the coaching prowess of John L. Smith in Arkansas. (Did I say "prowess"? I meant "futility." My bad.) There's a lot to like about Wilson, as his precision is second to none, and even with the heightened standards of a signal caller, is alleged to be a cerebral and mentally-tough opponent. Odds are he won't win the starting job in camp, yet if Flynn wavers, Wilson could see some reps by late October.
Geno Smith, Jets
The New York fan base is a patient, understanding bunch, so I'm sure they'll be ok with another go-around of Mark Sanch…(dodging thrown plant vase)…sorry! At least they have David Garra…(ducking flung beer bottle)…easy, easy! Hey, I hear Tai Chi fixed the throwing motion of Tim Tebo…(evading brick through window)…alright, alright, alright…
The fickle nature of this franchise means Smith could be the fourth-stringer or first-teamer come September, and either side of the spectrum would not surprise. I'd lean toward Smith starting the season on the bench, making abbreviated appearances in the first half of the year before taking the reins over in November. Smith has all the tools to be a formidable fantasy starter, though I'm concerned over the lack of weapons at his disposal. If it does appear Smith will get the starting nod, his dexterity on the ground and through the air makes him an intriguing late-round snag.
Running Back
Eddie Lacy, Packers
Even by the aerial-based environment of the NFL, the Packers would be considered one of the more pass-happy attacks. And when Green Bay would run, it was with little success, evidenced by their mark of 3.9 yards per attempt last season, fourth-worst in the NFC. A rushing stable consisting of Cedric Benson, Alex Green and James Starks correlated to these woes, though an offensive line that's primarily suited to protect against the pass isn't helping the cause.
Despite these limitations, Lacy is on the short list for Rookie of the Year candidates, as the BCS Championship MVP's power-built style and ability to create separation translates well to the pro game. Granted, these are aptitudes that Mark Ingram was expected to bring to the Saints, and Ingram's career has yet to come to fruition. Conversely, Lacy, unlike Ingram, should get the opportunities to be a factor in the rotisserie world in Week 1. View Lacy as a RB2 or flex starter in most standard leagues.
Le'veon Bell, Steelers
Certainly not the most attractive name on the list, Bell should be on the radar of every fantasy owner, as the new Steel City back might rack up the most rushing attempts amongst rookies. Though Bell doesn't possess Road Runner-like speed (the character, not the Internet service), the Spartan back works well in the receiving game. Moreover, he can give and take a hit with the best of them. With little competition for touches in Pittsburgh, view Bell as a mid-20s player at his position.
Stepfan Taylor, Cardinals
Rashard Mendenhall and Ryan Williams sit ahead of Taylor on the Arizona depth chart, but A) Williams missed most of last year with injuries and B) Mendenhall blows. Taylor could be a nice add toward the end of the season come fantasy playoff time, and working in a pro-style offense at Stanford should help the assimilation process.
Montee Ball, Broncos/Giovani Bernard, Bengals
Both these backs were selected in the second round and will harvest some preseason hype, yet the competition and depth in Denver and Cincinnati is too deep for either to make an immediate impact. Out of the two, Bernard seems like the better bet, as only BenJarvus Green-Ellis stands in his way for first-team snaps, but that's still a high obstacle to hurdle. Only draft these fellas in keeper or deeper leagues.
Wide Receiver
Tavon Austin, Rams
Let's pump the brakes on the Percy Harvin comparisons, but with St. Louis seeking to fill a void with the absence of Danny Amendola, Austin will get the chance to haul in his fair share of receptions. I'm usually hesitant on drafting first-year receivers, and Austin is by no means entering an established offense. However, the lack of a definitive No. 1 receiver, a shaky running game and an improved pass-blocking offensive line should equate to big things for Austin. His ability to work the middle and deep ball gives him top-25 potential at wideout, a rank that's good enough for starter status on most teams in standard leagues.
DeAndre Hopkins, Texans
Hopkins' route-running has been called into questioning, and a bit of rawness had some scouts labeling him as a project rather a finished product. Problem is, Hopkins enters a team desperate for a complementary piece to Andre Johnson, meaning it will be baptism by fire for the All-American. He does have superb quickness, and can jump out of the gy, er, gridiron. Look for Hopkins in the mid-40s with the potential of a top-30 receiver.
Markus Wheaton, Steelers
I'm not the biggest believer in Emmanuel Sanders as an elite fantasy talent, giving extra merit to Wheaton by default. Wheaton seems to be a perfect fit for Todd Haley's offense, and drew multiple assessments to Mike Wallace, who departed the Steelers for South Beach this winter. Don't forecast a plethora of balls in his direction, but expect Wheaton to make the most of his chances. I'd rank Wheaton on the same plane as Hopkins, though with a slightly shorter ceiling.
Cordarrelle Patterson, Vikings
I empathize with the apprehension on Christian Ponder, but Ponder isn't that bad. Ok, well he is, but someone outside of Greg Jennings and Kyle Rudolph will be making catches in Minnesota next year, and Patterson seems like as worthy a candidate as any. I think the worries on Patterson's rawness are exaggerated, and he has that highlight-material explosiveness that makes his possessions must-watches. In most leagues, I think Patterson goes undrafted, though don't sleep on the 22-year-old if he has a strong summer.
Aaron Dobson/Josh Boyce, Patriots
Individually, they probably don't offer enough consistency to warrant a look. However, with injury concerns on Rob Gronkowski and Aaron Hernandez, mixed with a less-than-pristine health past for Amendola, and Dobson and Boyce could be thrust into action sooner than expected.
Tight End
Tyler Eifert, Bengals
At first glance, Eifert might not appear to offer much to fantasy owners, as Jermaine Gresham has provided stellar play for the Who-Deys at tight end. Still, outside of Gresham and Pro Bowler A.J. Green, Andy Dalton doesn't have much to work with in terms of receiving options, bequeathing a platform for Eifert to perform. There is a surfeit of efficient tight ends on the fantasy market, and development of secondary Cincinnati receivers like Mohamed Sanu and Marvin Jones could cut into his targets. But if you're looking for a sleeper at the position, Eifert's red-zone proficiency and route-running meticulousness make him your man.
Jordan Reed, Redskins
Zack Ertz gets a special mention, just want to see how effective Chip Kelly's offense works in the NFL before giving endorsement. Reed will get a chance to compete with Fred Davis for the starting spot, and taking into consideration Davis' off-the-field issues and inconsistency, wouldn't be the biggest shock to see Reed on the first team. Reed's blocking ability is a detriment, which could decrease his goal-line touches. Don't anticipate that to keep him off the field for long, as his open-field competence in a receiver-quenched squad will make Reed a fixture.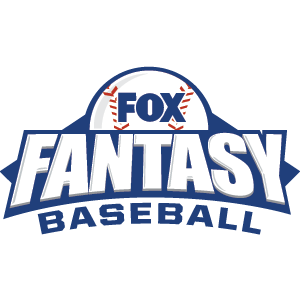 FOX Fantasy Baseball
Join or Create a Free League
Play Now!