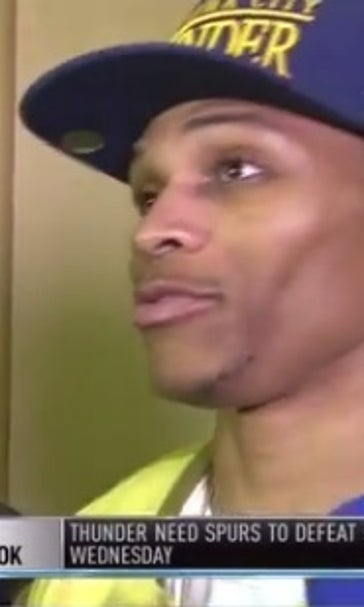 Westbrook laughs at reporter who asks if he's a Spurs fan
April 14, 2015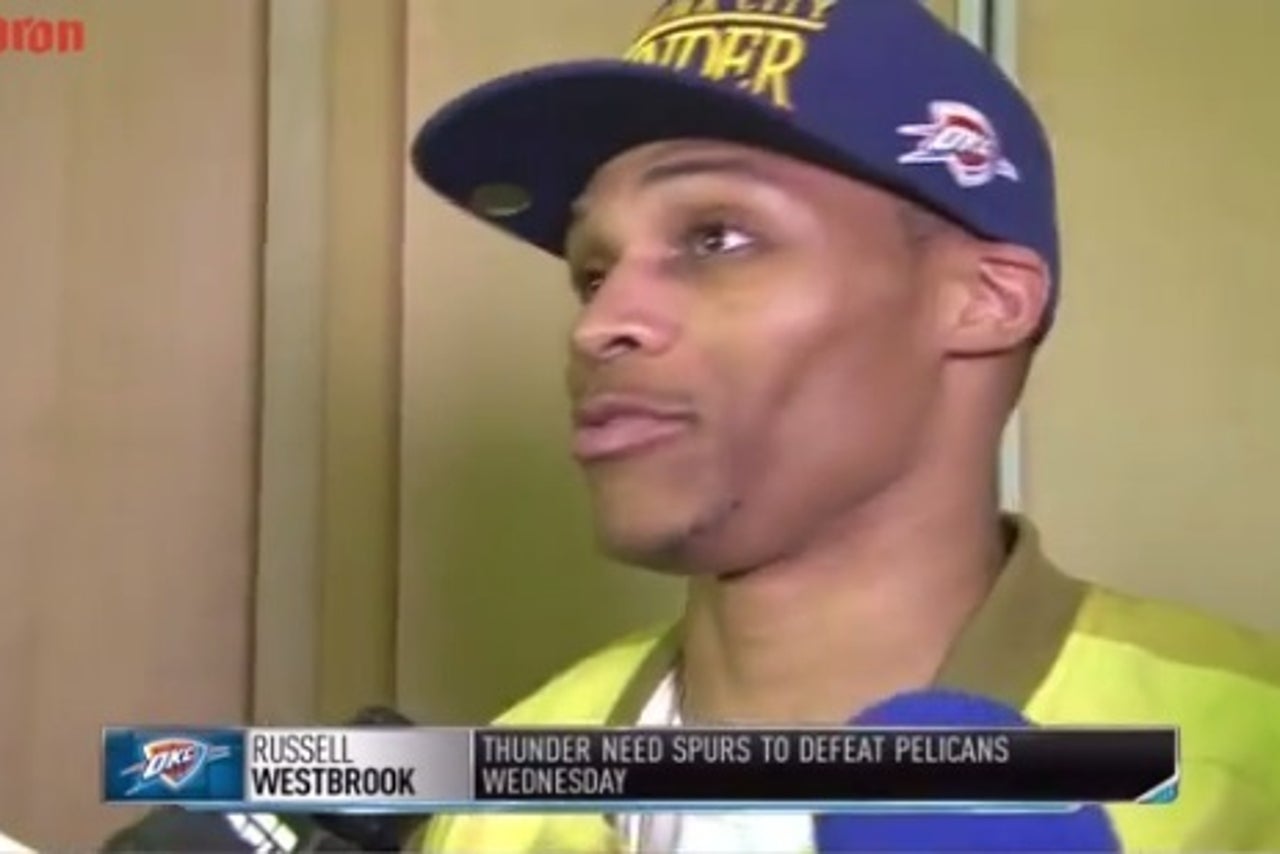 By Steve DelVecchio
Everyone who is associated with or roots for the Oklahoma City Thunder must also root for the San Antonio Spurs on Wednesday night. But does that make those people Spurs fans? Go ahead and ask Russell Westbrook that question — we dare you.
The Thunder can clinch a Western Conference playoff spot on Wednesday night with a win and a Spurs win over the New Orleans Pelicans. So, naturally, a reporter asked Westbrook on Monday if he would call himself a Spurs fan. Westbrook gave a "what the f— are you talking about?" laugh.
"I ain't gotta root for nobody," Westbrook said. "I ain't no Spurs fan. What type of question is that, man?" 
Westbrook doesn't have to root for the Spurs or call himself a fan, but he needs them to win if he wants his season to continue. That said, the Spurs and Thunder both tip off at the same time on Wednesday, so Oklahoma City would be best served to just worry about its own game. If the Thunder lose, the Spurs game doesn't matter.
Have we mentioned lately how much Russell Westbrook hates the media? Yeah, Russell Westbrook hate the media.
More from Larry Brown Sports:
---
---