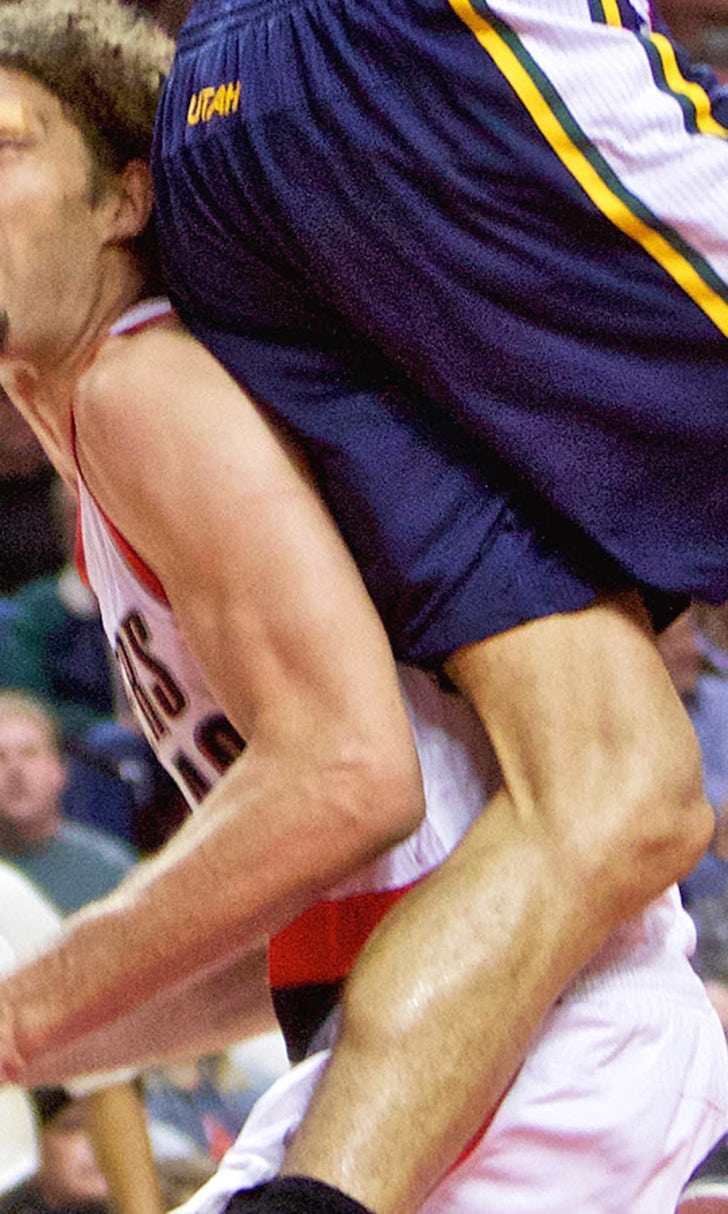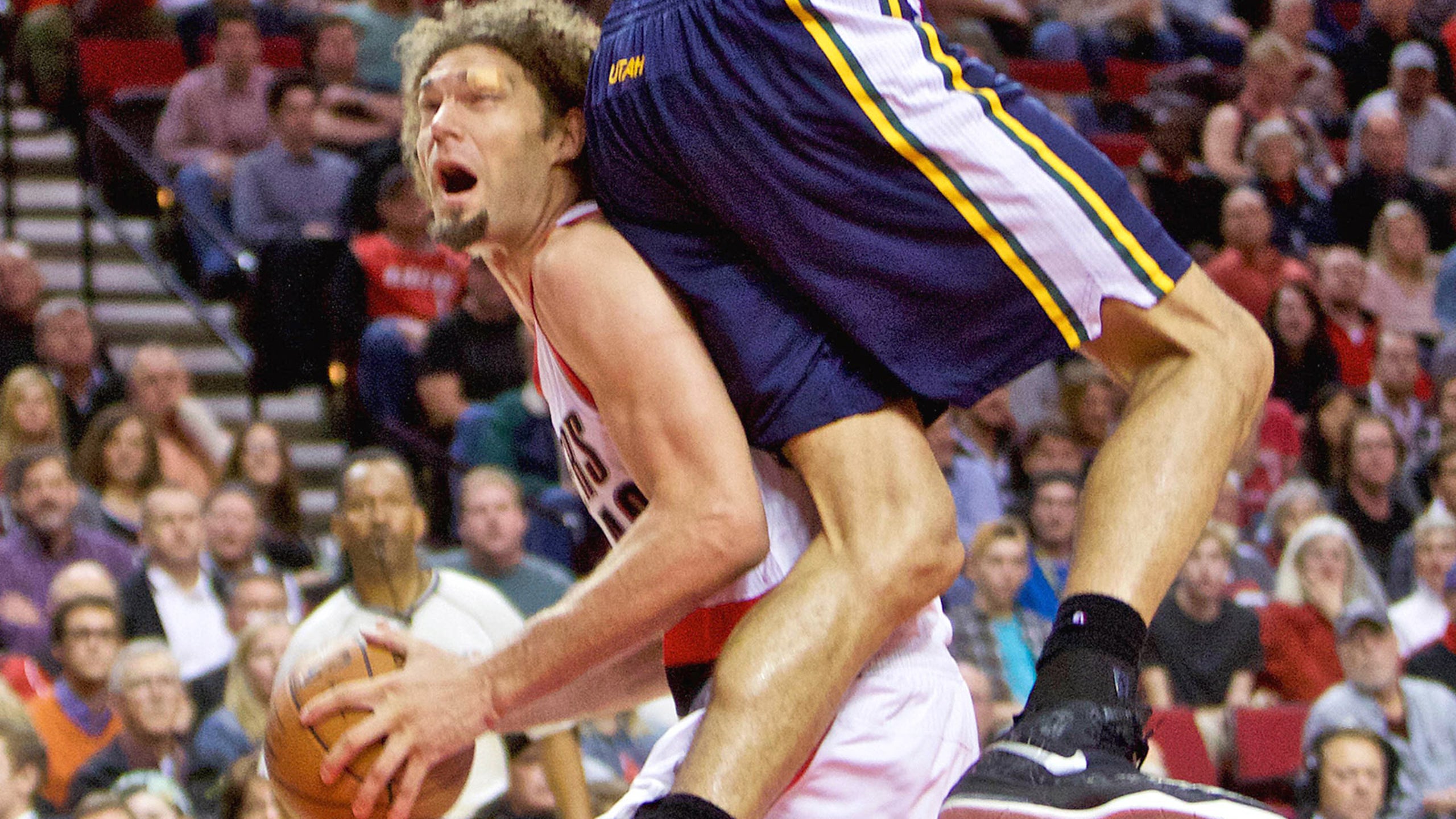 Trail Blazers get Robin Lopez back from injury, edge Jazz
BY foxsports • February 4, 2015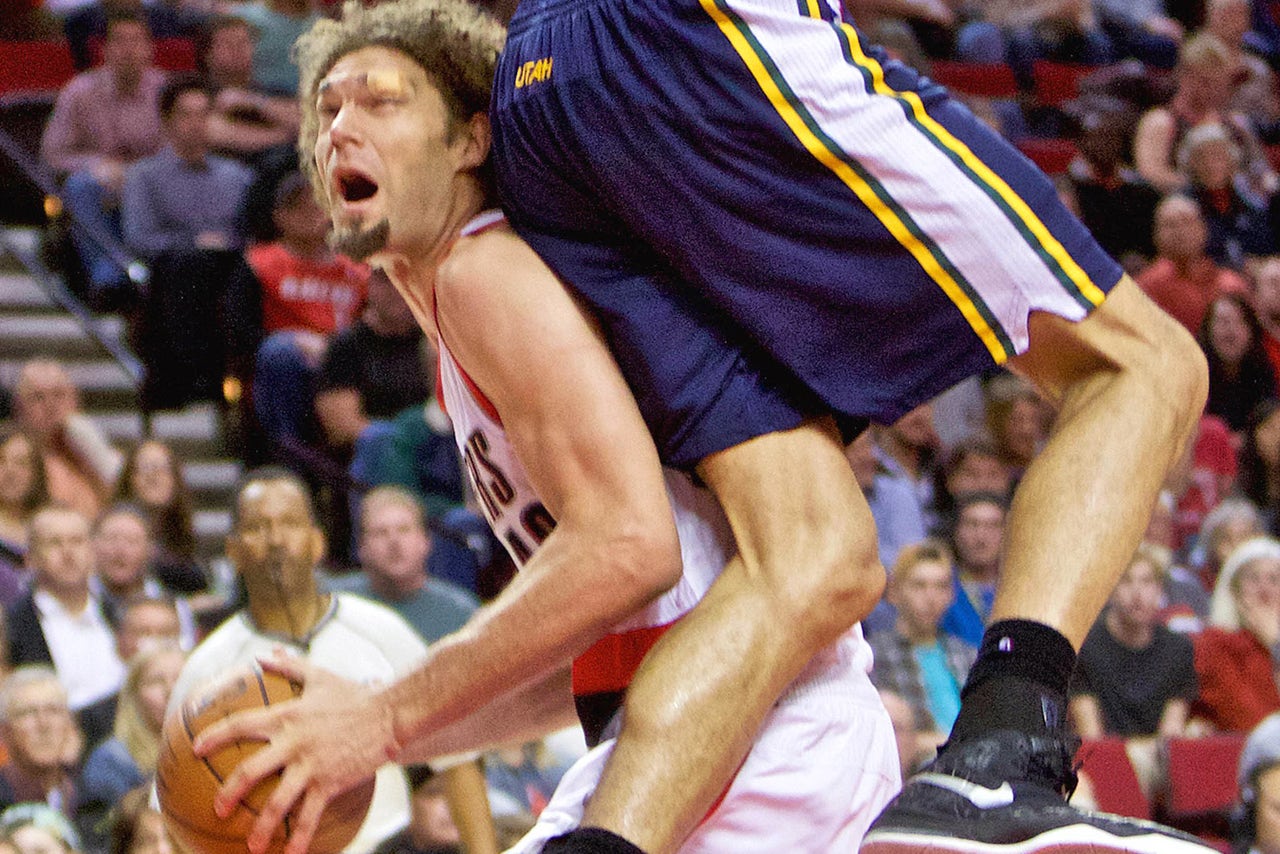 With Robin Lopez's return, the Trail Blazers seemed more at ease. Even a late threat from the Utah Jazz seemed surmountable.
''I think everybody was just more comfortable knowing he was out there,'' said guard Damian Lillard, who had 25 points as Portland held off the Jazz 103-102.
Lopez fractured his right hand in a Dec. 15 game against San Antonio and missed 23 games. The 7-foot-center was badly missed.
''Not only does he help the starting unit, he just helps the team all together because it sets rotations. Everybody is back to what they're accustomed, where they've been playing for so long,'' Wesley Matthews said.
Lopez's return, and the victory, came at the right time for the Blazers, who had lost three straight and five of their last six going into Tuesday night's game.
After wrestling for the lead to start the fourth quarter, Matthews hit two straight 3-pointers and the Blazers went up 98-89 with 3:26 left.
Gordon Hayward's 3 closed the Jazz to within 99-96, but Lillard answered with a driving layup. Joe Ingles hit another 3 for the Jazz to pull within 101-99 with 9.9 seconds left.
LaMarcus Aldridge made free throws before Trey Burke hit a 3-pointer with 0.9 seconds to go. Lillard missed his first free throw on the other end, then missed the second one intentionally and time ran out on Utah.
Aldridge finished with 22 points and 11 rebounds. Lopez had 11 points and six rebounds, held to just over 25 minutes on the floor.
Hayward finished with 27 points for the Jazz, who were coming off 110-100 victory over the Western Conference-leading Warriors.
''We've gone from losing nine straight to being able to play with the best teams in the league, so we've just got to figure out how to be more consistent,'' Utah coach Quin Snyder said.
Portland was coming off a 95-88 loss at Milwaukee on Saturday night, concluding a futile three-game road trip.
Lopez, wearing a black wrap on his hand, made his first shot of the night, a dunk. His return sparked the Blazers, who got off to a 27-23 start after the first quarter.
''Any basketball player would prefer to be on the court rather than on the bench,'' Lopez said afterward.
Nicolas Batum, who has been struggling with a sore wrist, hit a 3-pointer that made it 42-35, but the Jazz evened it up at 42 on Trey Burke's layup and a pair of free throws. Hayward's 3-pointer gave the Jazz a 47-44 lead at the half.
Portland regained a 57-50 lead early in the second on Lopez's layup and pushed the advantage to as many as 11 points. But the Jazz answered with a 12-5 run to tie it at 62 after Hayward's layup.
The Jazz responded to cut Portland's lead to 72-70 going into the fourth quarter. The two teams wrestled back-and-forth the rest of the way.
''Even though tonight was a loss, we played really well, just not enough to win,'' Hayward said. ''So I think we try to learn from this one.''
TIP-INS
Jazz: The Jazz were the only team the Blazers' hadn't faced this season. ... Hayward has scored 10 or more points in 10 consecutive games.
Trail Blazers: Former Oregon Ducks running backs LaMichael James and Kenjon Barner were at the game. ... Lopez had to leave briefly in the third quarter because of a bad cut above his left eye.
SEAHAWK FAITHFUL
Jazz coach Quin Snyder, who grew up on Mercer Island in Washington, is a lifelong Seattle Seahawks fan. He said before the game Tuesday that he admired Seattle's communication skills. Yes, even Richard Sherman's.
''We showed our guys some of Richard Sherman, not talking to the camera, but talking to his teammates,'' Snyder said.
ANOTHER MARK FOR LAMARCUS
It was Aldridge's fourth straight and 24th double-double of the season. He has 219 double-doubles in his career with the Blazers - tying him with Sydney Wicks for the most in team history. Aldridge has 20 games with 20-plus points and 10-plus rebounds, third most in the NBA this season.
---
---