Stephen Curry shares what he wanted to tell LeBron James after Game 7
BY foxsports • June 20, 2016
The Golden State Warriors set an NBA record this season by winning 73 games in the regular season, came back from a 3-1 deficit in the Western Conference Finals and then built up a 3-1 lead in the NBA Finals, at which point it seemed all but inevitable that they would finish off their incredible season with a second straight championship.
Instead, the Cleveland Cavaliers won Game 7 on Sunday, 93-89, to win the first title in franchise history and the first pro sports championship the city of Cleveland has enjoyed in 52 years.
For as euphoric as the Cavs felt, this photo of Stephen Curry after the game sums up how the Warriors' side:
Yep, that's sports.
As gut wrenching as the loss was for Curry, he handled it with grace and dignity, sticking around to congratulate Cavs players on winning the title. One guy Curry didn't get a chance to congratulate was LeBron James, who was swarmed with people immediately after the final buzzer sounded.
In his postgame press conference, Curry shared some nice words for Cleveland and what he wanted to tell LeBron but didn't get the chance to: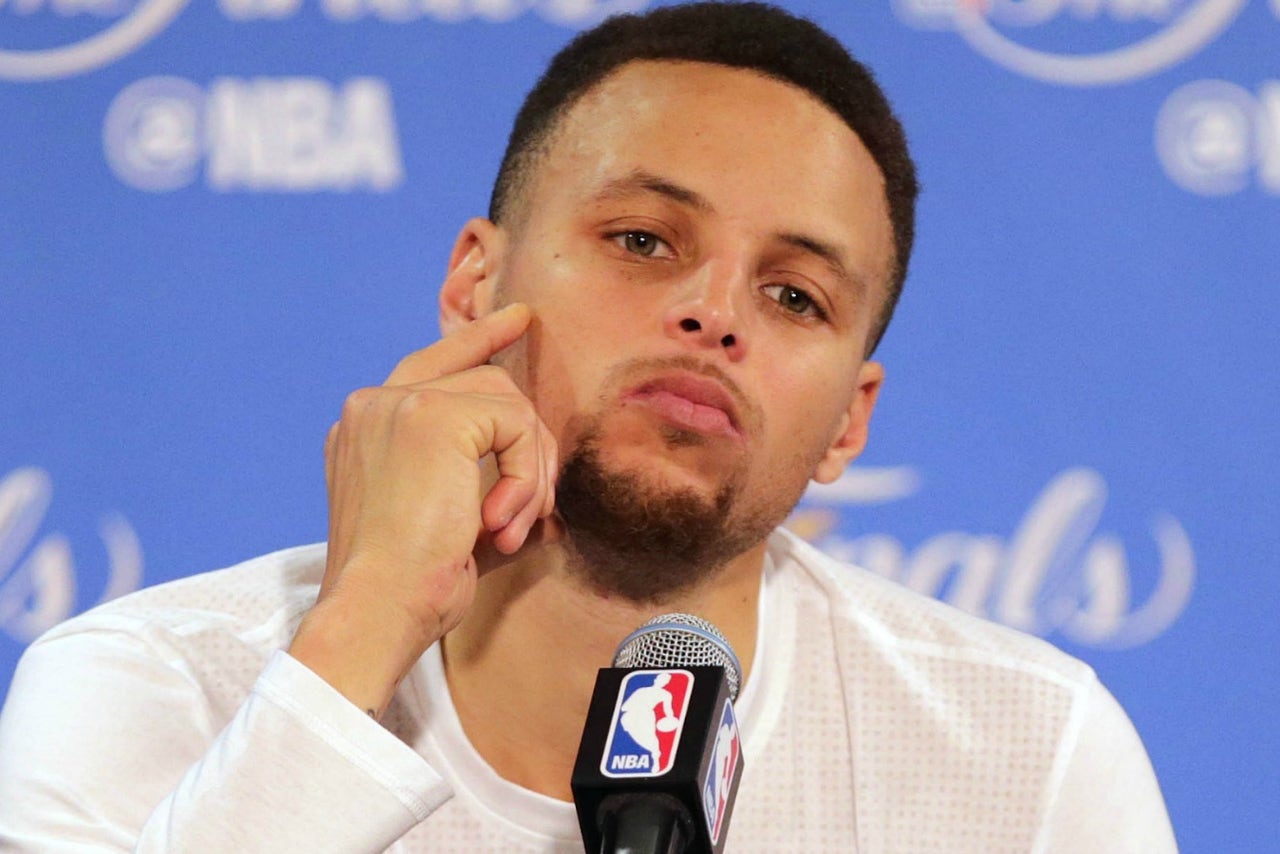 ---
---