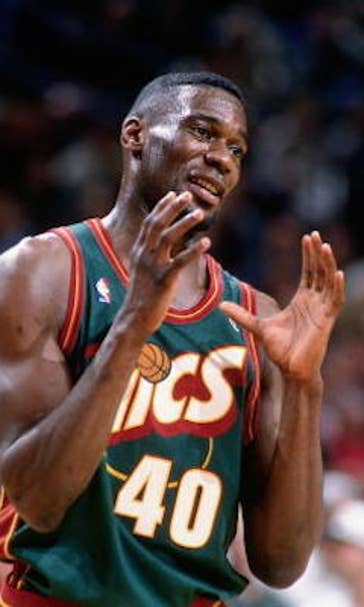 Shawn Kemp hosts Seattle party over Thunder missing playoffs
April 17, 2015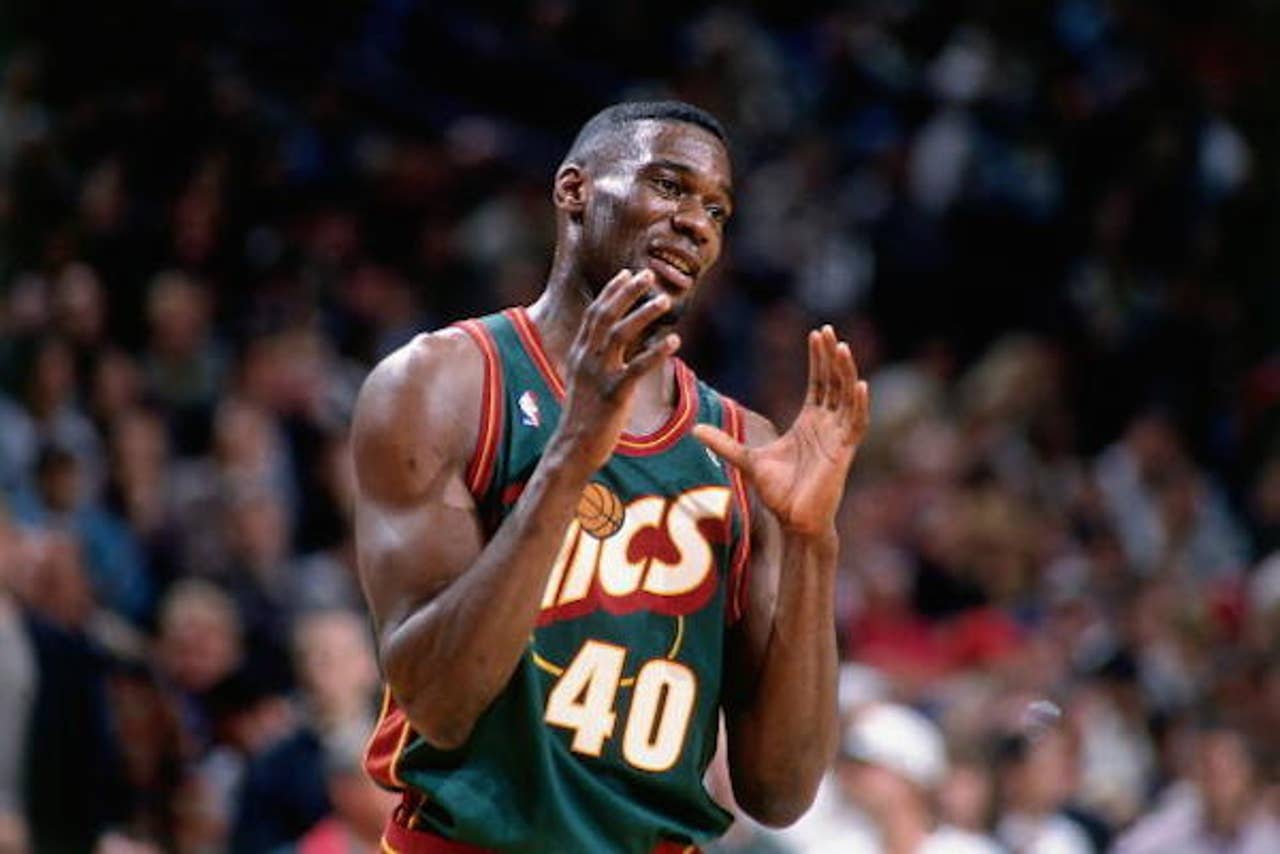 By Steve DelVecchio
The Oklahoma City Thunder moved to their new home from Seattle seven years ago, and the transition appears to have gone smoothly. The team sells out most of its home games and made the playoffs for five straight years before this season. But, make no mistake, former fans of the Sonics are still not over losing their team.
That includes Shawn Kemp, who co-hosted a party on Thursday to celebrate the Thunder falling just short of the playoffs. Kemp, who played for the Seattle Sonics from 1989 to 1997, hung out with salty Seattle fans at Neumos on Capitol Hill.
Sean Quinton of The Seattle Times reports that the party was to celebrate the Thunder's "failed playoff run and more," but we like to think of it as Kemp and a bunch of Sonics fans sitting around making fun of Russell Westbrook.
Like any other sports franchise that relocates, the Thunder would have stayed put if there was enough interest in Seattle. Throwing parties to celebrate their misfortunes won't bring the team back. It will only annoy Westbrook further, and you saw how annoyed he was after Wednesday night's loss.
More from Larry Brown Sports:
---
---