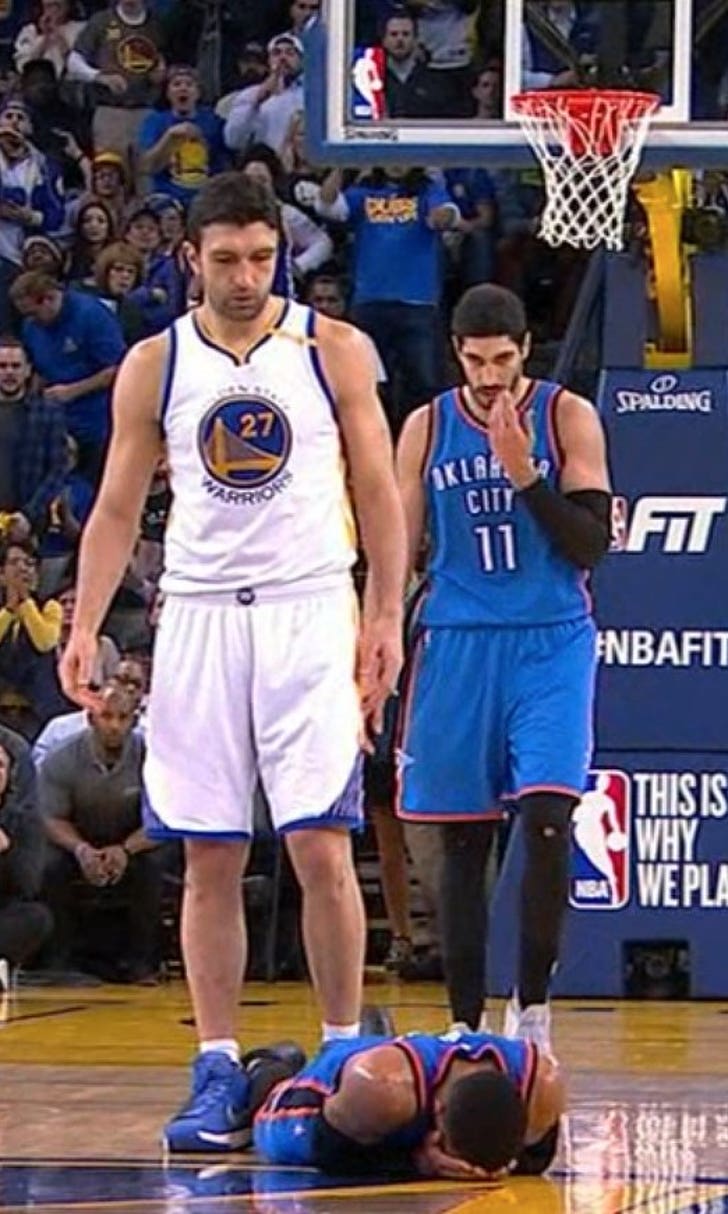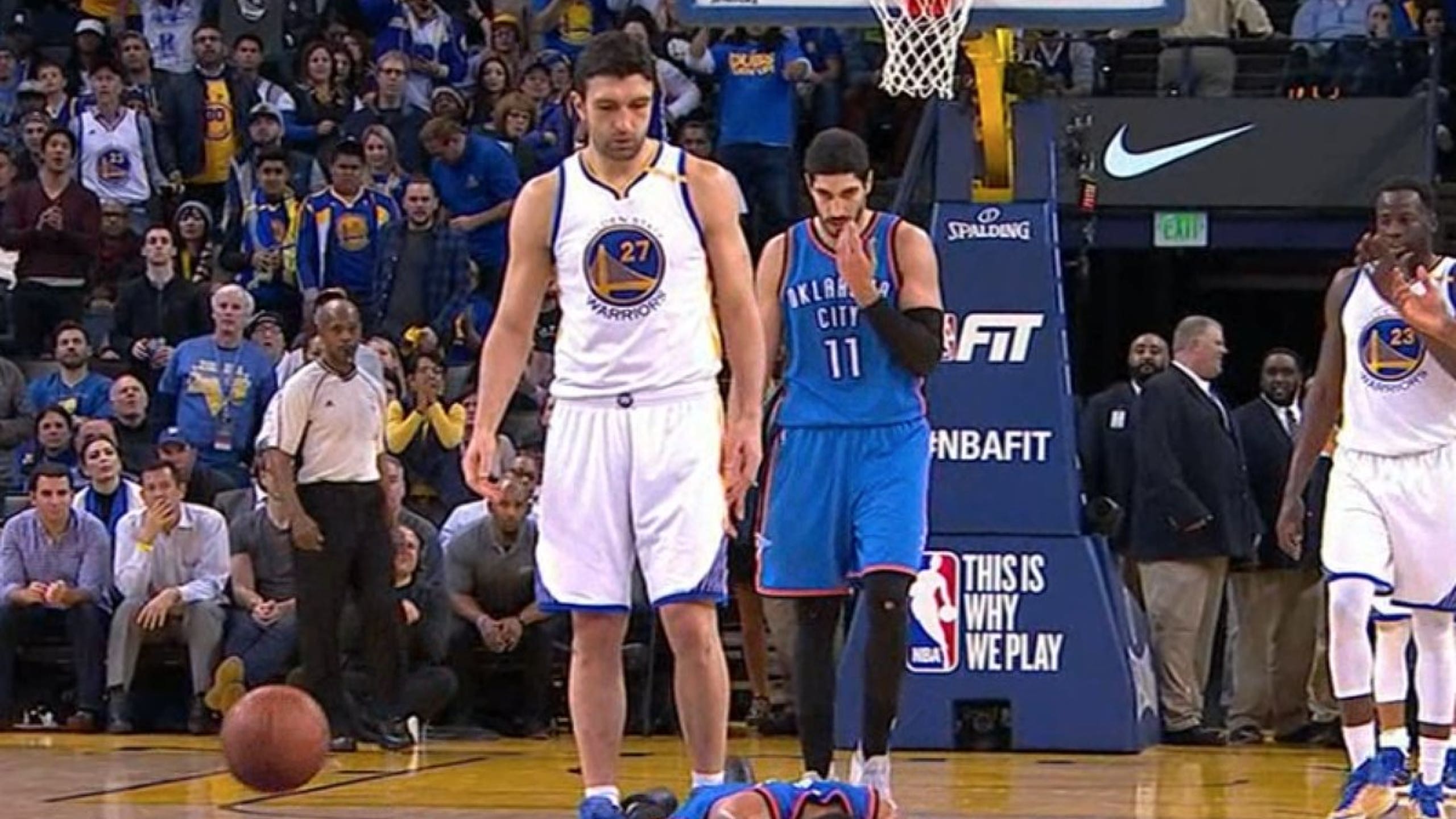 Russell Westbrook vows to get Zaza Pachulia back for bone-rattling flagrant foul
BY Rob Perez • January 19, 2017
At the end of the second quarter, Oklahoma City Thunder point guard Russell Westbrook surged down the floor in hopes of getting a shot attempt up before the halftime buzzer. He succeeded, however, he also ran into a wall that took the shape of Golden State Warriors center Zaza Pachulia.

Pachulia's defense sent Westbrook to the ground, and following the fall -- Pachulia stood over Westbrook's body like Ivan Drago staring down at Apollo Creed after knocking him out in Rocky IV.




Pachulia was assessed a flagrant foul 1, Westbrook popped right up, and the game continued -- but we have to ask, where were Westbrook's teammates during the brief moment of either intentional or unintentional emasculation?

https://twitter.com/ESPNNBA/status/821944445616603136

Very well then. Following the game, Westbrook vowed revenge with some NSFW language, saying he didn't notice Pachulia looming over him until seeing a replay:

https://twitter.com/royceyoung/status/821967872054300673

The Warriors visit the Thunder in Oklahoma City on Saturday, February 11th. Might want to circle that one on your calendar.
---
---