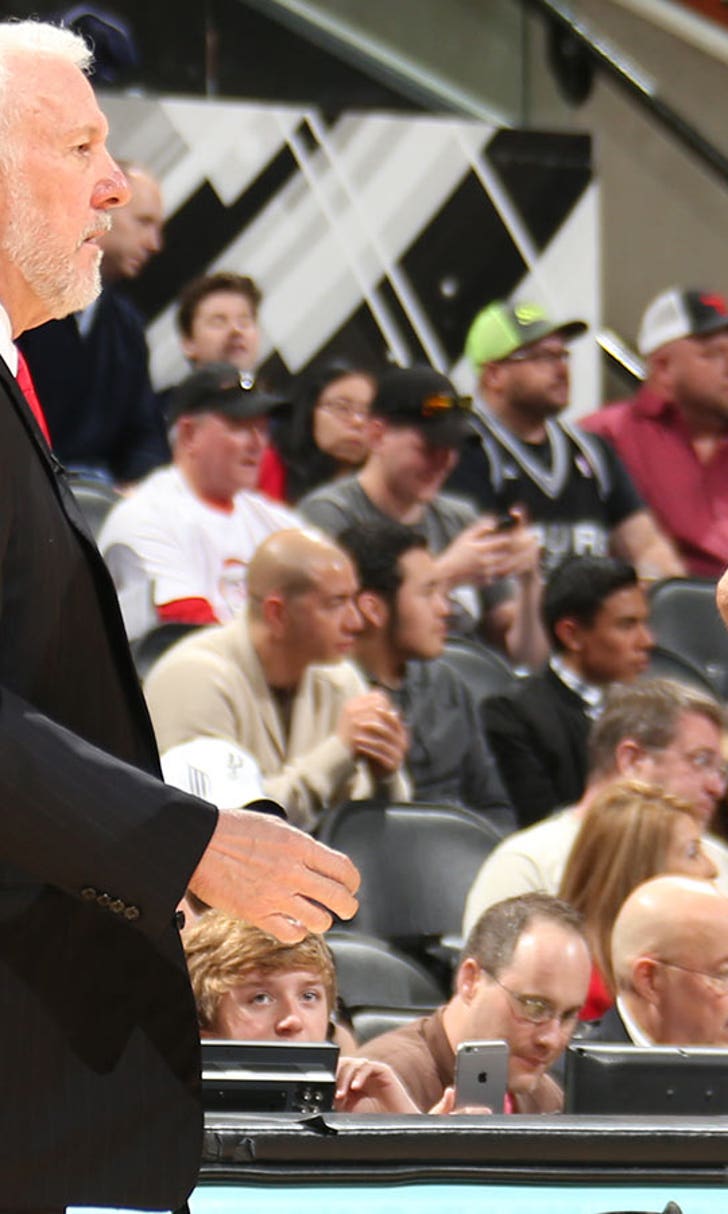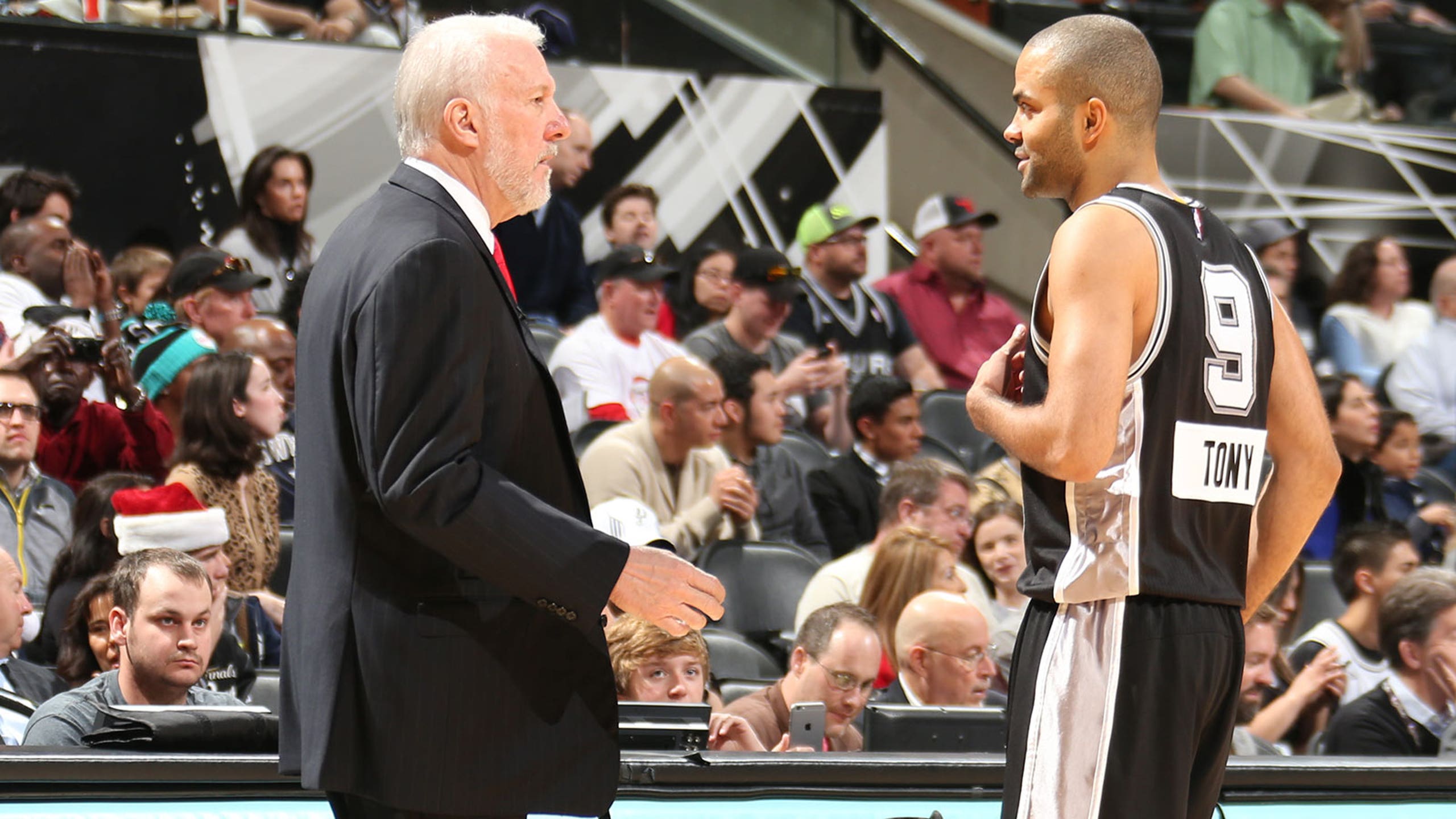 Popovich could hit 1,000 career wins with victory over Raptors
BY foxsports • February 8, 2015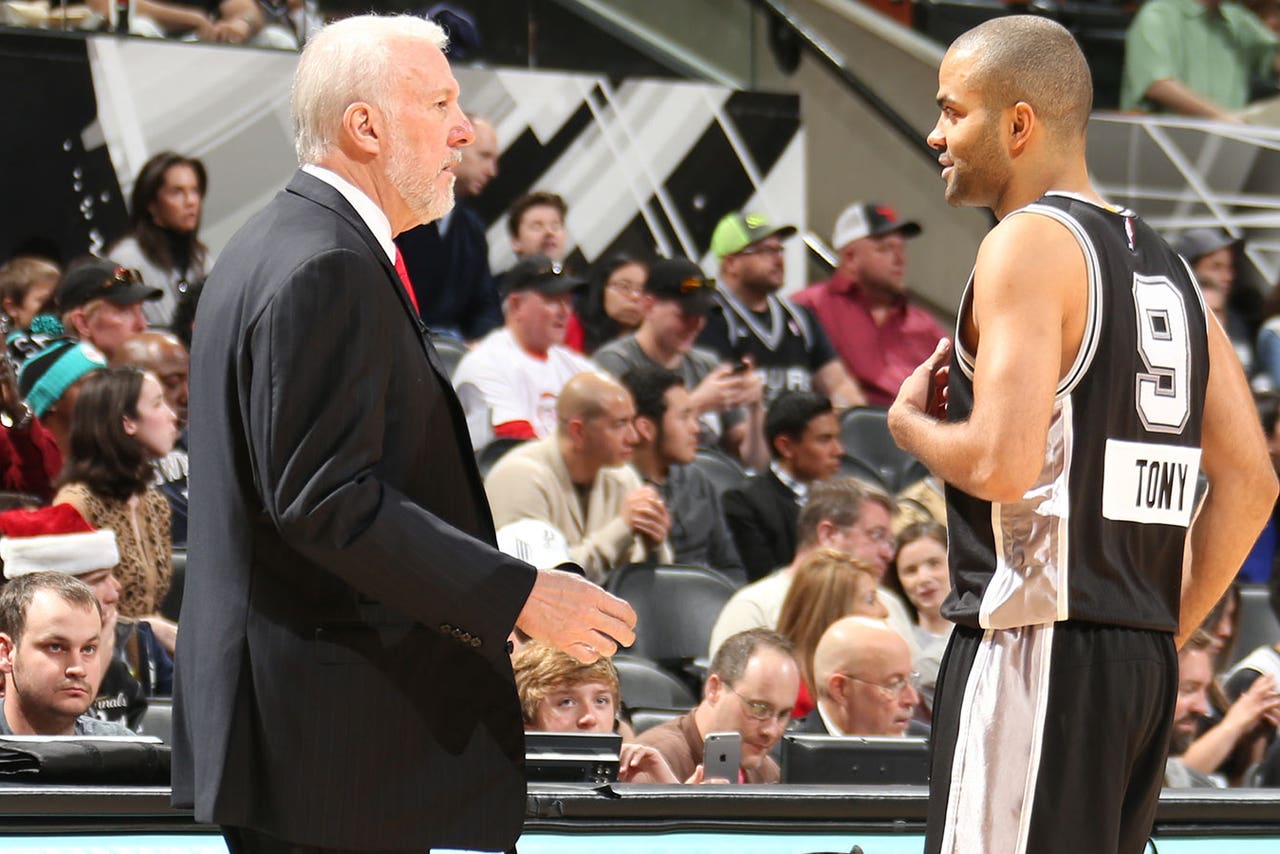 With five championship rings in his possession, Gregg Popovich has already cemented his place as one of the greatest coaches in NBA history.
Popovich can add another major accomplishment to an overflowing list - his 1,000th win - if he can lead the San Antonio Spurs past the Toronto Raptors on Sunday night.
Popovich is one of five coaches to win five or more championships after taking last season's title over Miami and is on the verge of becoming the ninth to reach 1,000 victories after a 98-85 win in Friday's NBA Finals rematch with the Heat.
He would become the second to earn 1,000 wins with one franchise, joining former Utah coach Jerry Sloan, and the third-fastest to reach that milestone behind Phil Jackson and Pat Riley.
"One more? Ok, so the next one is going to be a big one," point guard Tony Parker said following the end to a 5-1 homestand.
Having won nine of 11, San Antonio is on pace to extend its NBA record streak of 50-win seasons to 16 and also in line for an 18th straight winning season. Popovich, who turned 66 on Jan. 28, is 999-461 in his 19th season and has the longest current tenure with one team in all four major sports.
The Spurs (32-18) are heading into their annual rodeo road swing, which lasts nine games around the All-Star break and keeps them away from home until March 4.
San Antonio looks to open its trip by extending its recent dominance over Toronto (34-17). The Spurs have won a series-best seven in a row against the Raptors and the last four road meetings.
The teams are facing each other for the first time since San Antonio's 112-99 home victory Dec. 23, 2013, and the Spurs could have a healthy roster for back-to-back games for the first time this season.
"We definitely want to find our rotation and have everybody know their role before the playoffs. It's going to come fast," Parker said. "Hopefully, everybody can stay healthy and Pop can get a rotation and we can start playing good basketball."
Toronto looked like it might start 0-3 on its five-game homestand after falling behind by 20 points late in the first quarter Friday against the Los Angeles Clippers. Instead, the Raptors rallied for a decisive 123-107 victory, their eighth in 11 games.
"I loved the way we bounced back," coach Dwane Casey said. "I loved the fight and tenacity we had defensively against one of the top scoring teams in the league. I loved the way the guys responded."
DeMar DeRozan had 24 points despite shooting 6 of 16, but did pull down nine rebounds and eight assists. DeRozan has converted 34.4 percent (21 of 61) of his shots in his last four games and gone 0 for 5 from 3-point range.
Kyle Lowry scored 21 points on 6-of-9 shooting after totaling 15 on 6-of-20 shooting in the back-to-back defeats. Lowry had 23 points in the Raptors' most recent game against San Antonio but was held to 11 in a 116-103 home defeat Dec. 10, 2013.
DeRozan has averaged 13.3 points on 34.1 percent shooting and gone 1 of 6 from beyond the arc in his past three matchups with San Antonio.
Kawhi Leonard led the Spurs with 24 points in Friday's win and is averaging 22.0 on 54.8 percent shooting in his last three games. He's averaged 10.0 points on 42.9 percent shooting in three career starts against the Raptors.
Parker, whose 21 points Friday was his most in 16 games, scored 26 in his latest game versus Toronto and is averaging 24.0 in his last five matchups.
---
---