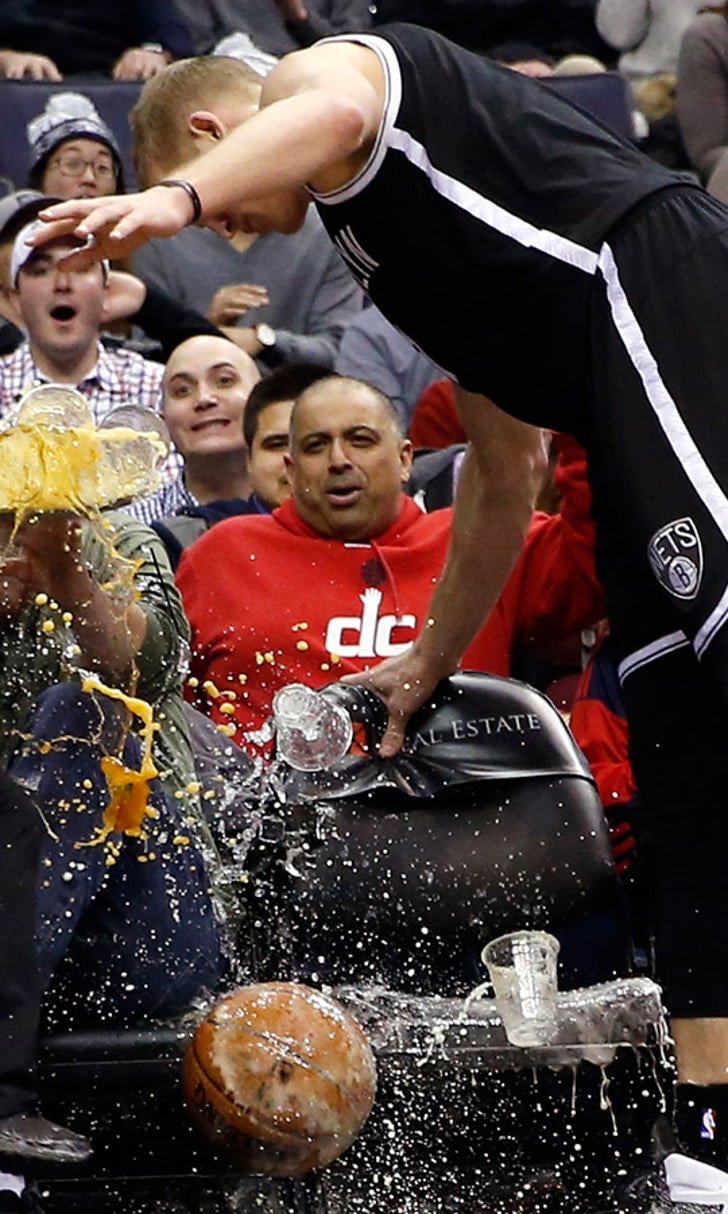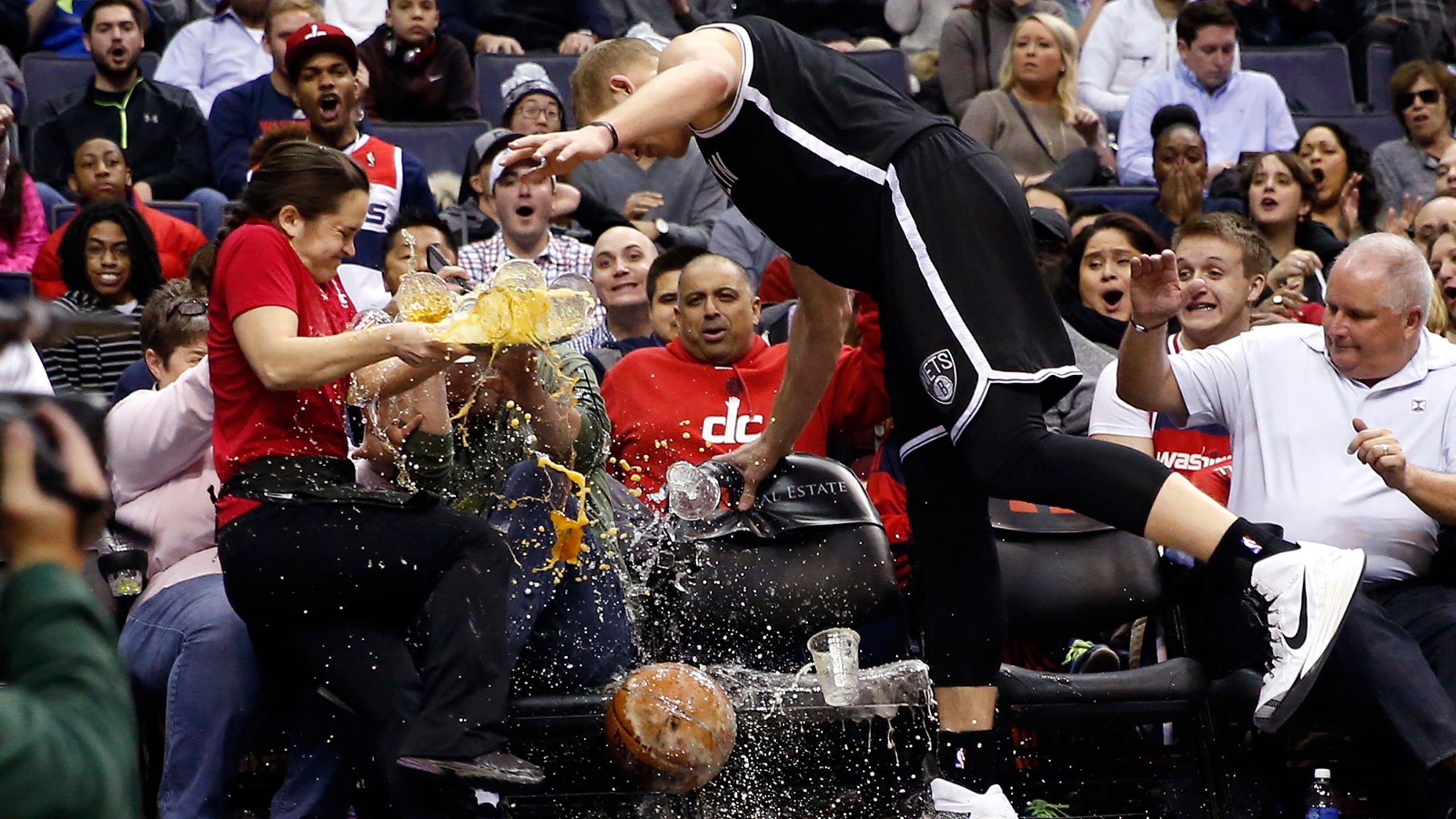 Nets' Plumlee sends beer flying courtside in Washington
BY foxsports • February 7, 2015
The Brooklyn Nets didn't stop the Washington Wizards much at all on Saturday night, losing 114-77. In fact, the Nets' biggest stop came from Mason Plumlee — who kept a courtside waitress from serving a trayful of beers.
While he pursued a loose ball in the first half, the Nets center's momentum carried him out of bounds. Plumlee reached out and knocked waitress Delia Barr off-balance. She fell onto some fans, sending beer splashing all over her and a couple of patrons, mostly fan Scott Jenkins.
Jenkins told the Washington Post that the Wizards gave him "a bunch of shirts. They took care of me. The Wizards did it right."
Barr seemed fine, too.
"I've got a new shirt coming," she said, "but I'll be on SportsCenter. ... I just smell like a hangover."
She did have a message for Plumlee, though.
What about the beer?
"I think it was lite. It smelled like it," Jenkins said.
Oh, OK. No big loss.
H/T Washington Post
---
---