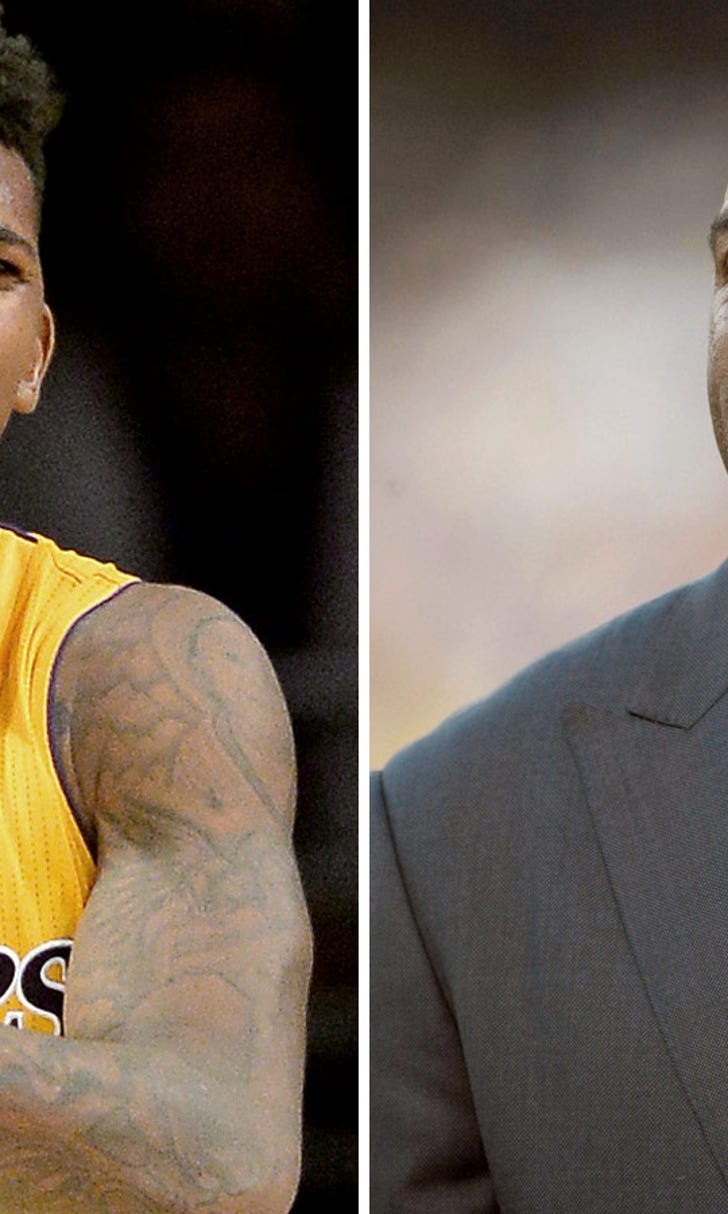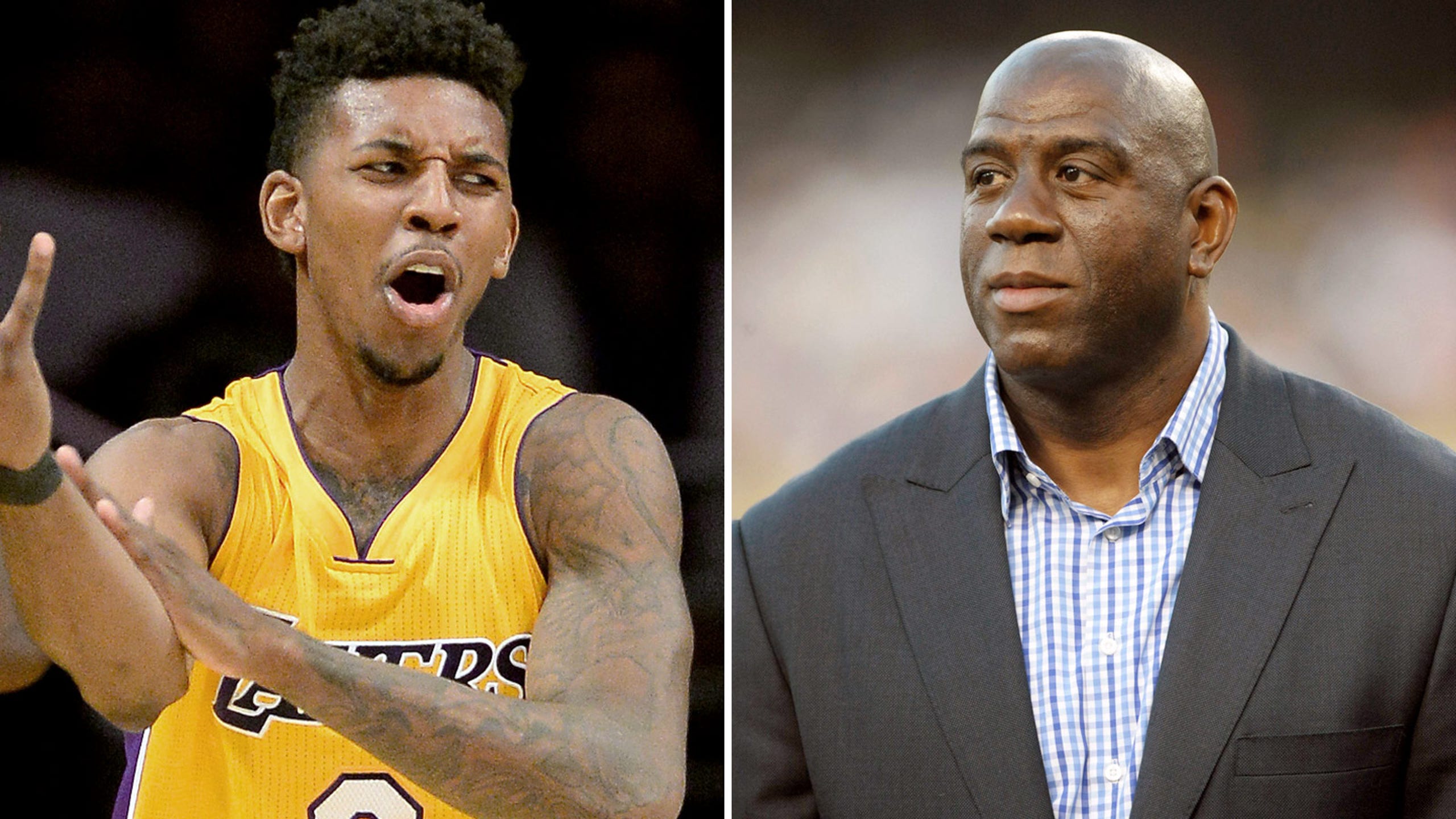 Lakers' Nick Young to Magic Johnson: Chill out before I have to knock you out
BY foxsports • December 11, 2014
Los Angeles Lakers guard Nick Young has a message for Magic Johnson — shut your trap before I shut it for you.
Those weren't Swaggy P's exact words, but let's just say he disagrees with Magic's idea that the Lakers should tank the remainder of the season in order to secure a high draft pick.
"It's too early to do that right now. I'm going to have to tell Magic to stay at Dodger Stadium for a while," Young said Wednesday, per Mike Bresnahan of the LA Times. "He's going to bring that smile around here. I'll do all the smiling right now.
"I'm [probably] telling Magic, 'You've got to stick with us.' Magic always has some bold comments. I remember last year he said some crazy things. I'd just tell him, 'Chill out for a minute' or I'd have to knock him out once or twice."
Of course, Young was laughing when he made his comments.
Johnson obviously still loves the Lakers, and his criticism often sounds like it is coming from a frustrated fan rather than an NBA legend. Remember Magic's epic Twitter rant from over a year ago?
But believe it or not, Kobe Bryant understands the point Magic was trying to make.
"I think the fans are hopefully . . . well, some of them are probably smart enough to understand his perspective as an owner. I certainly am," Bryant said. "Magic's one of the most competitive players of all time. He doesn't want to lose. From an owner's perspective, his opinion is to get top picks and to be able to use those as leverage to trade and get a competitive team and so on."
Even if the Lakers were thinking about tanking, there's no way they would admit it just 22 games into the regular season. Fans of winning franchises want to hear that their team is trying to turn things around right now — not next season.
H/T Ball Don't Lie
More from Larry Brown Sports:
---
---