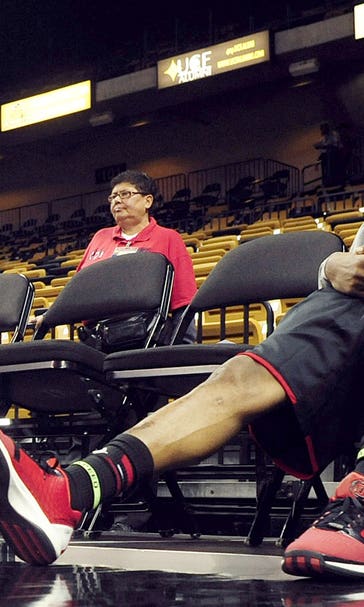 Kevin Ware's advice for Paul George: Be patient, positive
August 4, 2014

And online he saw the disturbing image of George's snapped leg. All night, Ware couldn't get that image out of his head. It looked virtually the same as when Ware snapped his own leg in a 2013 Elite Eight game against Duke. The same coach who was on the sideline at the Duke game, Mike Krzyzewski, was on the sideline at the Team USA scrimmage. It was eerie.
Ware didn't get one minute of sleep on Friday night.
"I was just laying here, trying to go to sleep, and I couldn't get it out of my mind," Ware said. "I saw the picture like I saw the picture of mine. I just couldn't get that image out of my head.
"I wish I didn't see it live, exactly how it happened. It was the same. He went up to block a shot like I went up to block a shot." Ware paused and took a breath. "Stuff like this, it isn't normal."
The day after George's injury, Ware's Georgia State team was scheduled to have a scrimmage, preparing for a preseason basketball trip to Costa Rica later this week. Ware didn't want to go. He hadn't slept, and he couldn't stop thinking about George. It was almost as if he were reliving it all. He called his mom, and she talked him into heading to the basketball court.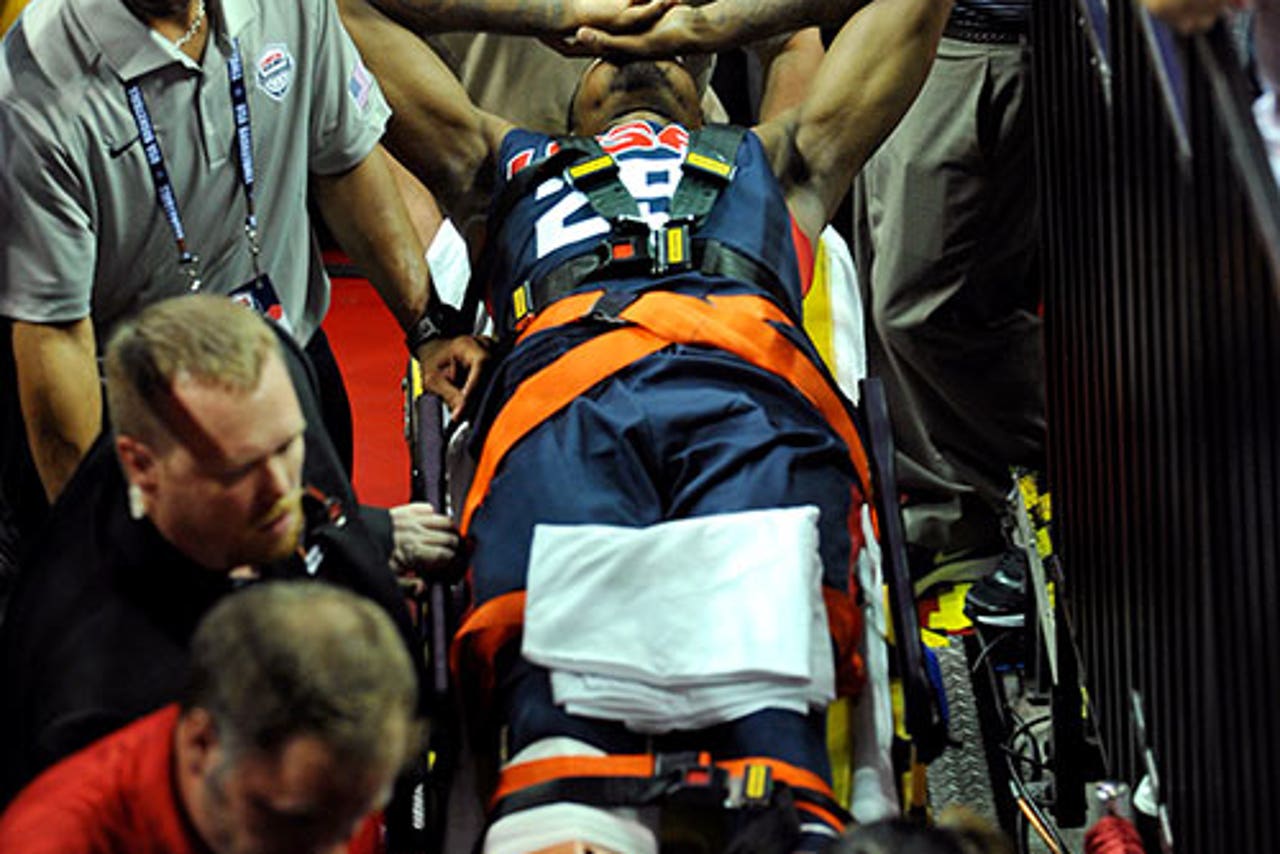 Paul George's Friday night injury reminded everyone -- including Kevin Ware -- of what happened to Ware in 2013.
George is one of the brightest young stars in the NBA. When Ware played for the Louisville team that went on to win the national championship with him cheering courtside in crutches, he had a significant bench role for the best college team in the country. Ware returned to Louisville at the beginning of last season but reinjured his leg in December. Living in Louisville became hard. It was as if everyone identified him as Kevin Ware, the guy who broke his leg, not Kevin Ware, the guy who plays basketball. So he transferred back home to Georgia State, a Sun Belt Conference school with an up-and-coming basketball program.
What's his advice for George?
"If your trainer tells you you can't do something, you gotta listen. I think I rushed myself to come back because I was so ready to play basketball again. I was just determined as much as I could to get back on the court. Looking back now, I definitely wish I would have taken some more time."
---
---