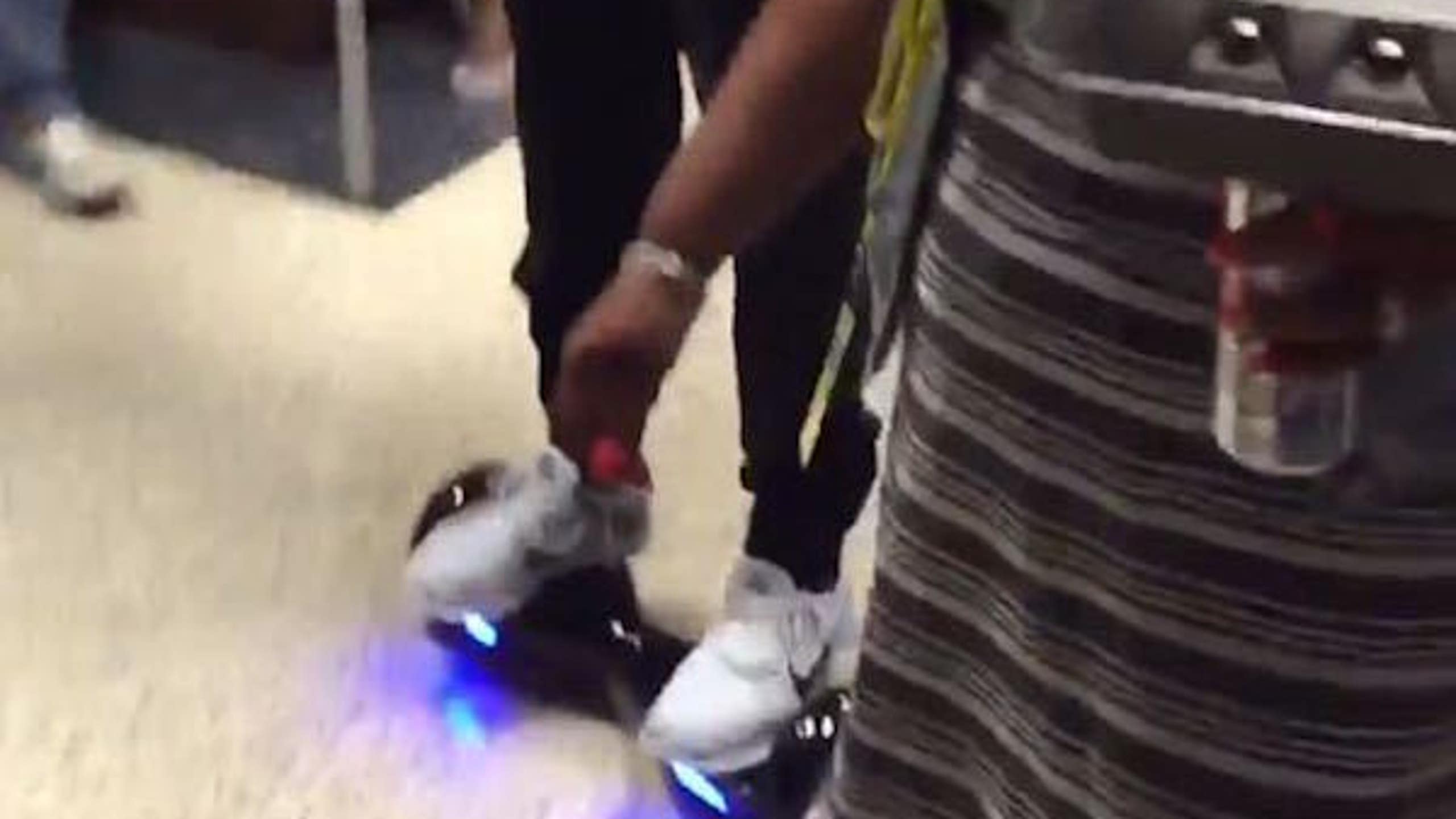 JR Smith exits NBA Finals on PhunkeeDuck scooter
BY foxsports • June 17, 2015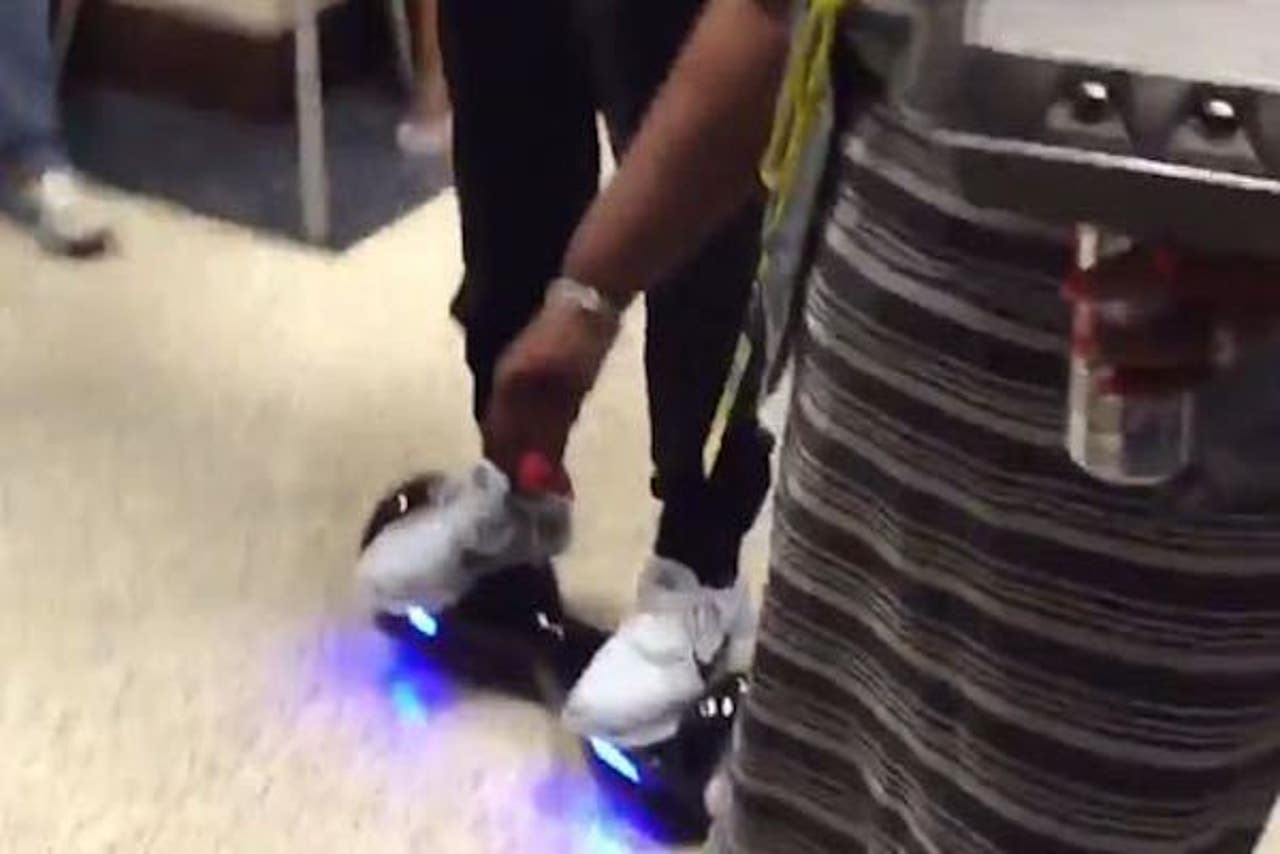 By Steve DelVecchio
Like his Cleveland Cavaliers teammates, J.R. Smith was very disappointed while exiting Quicken Loans Arena after a Game 6 loss to the Golden State Warriors on Tuesday night. But unlike the rest, Smith rode out in style.
Smith made his way out of the Cavs locker room riding a PhunkeeDuck Scooter (video here), which you can read all about here.
It looks like a hovercraft, but it actually has wheels. Apparently you lean to go forward and back and whatnot. I'm not sure how much coordination it takes, but I can see myself cracking a tailbone trying to use it.
Those of you who want to see an actual hovercraft can check out this PGA golfer. Still, Smith looked pretty smooth wheeling on out of there.
More from Larry Brown Sports:
---
---