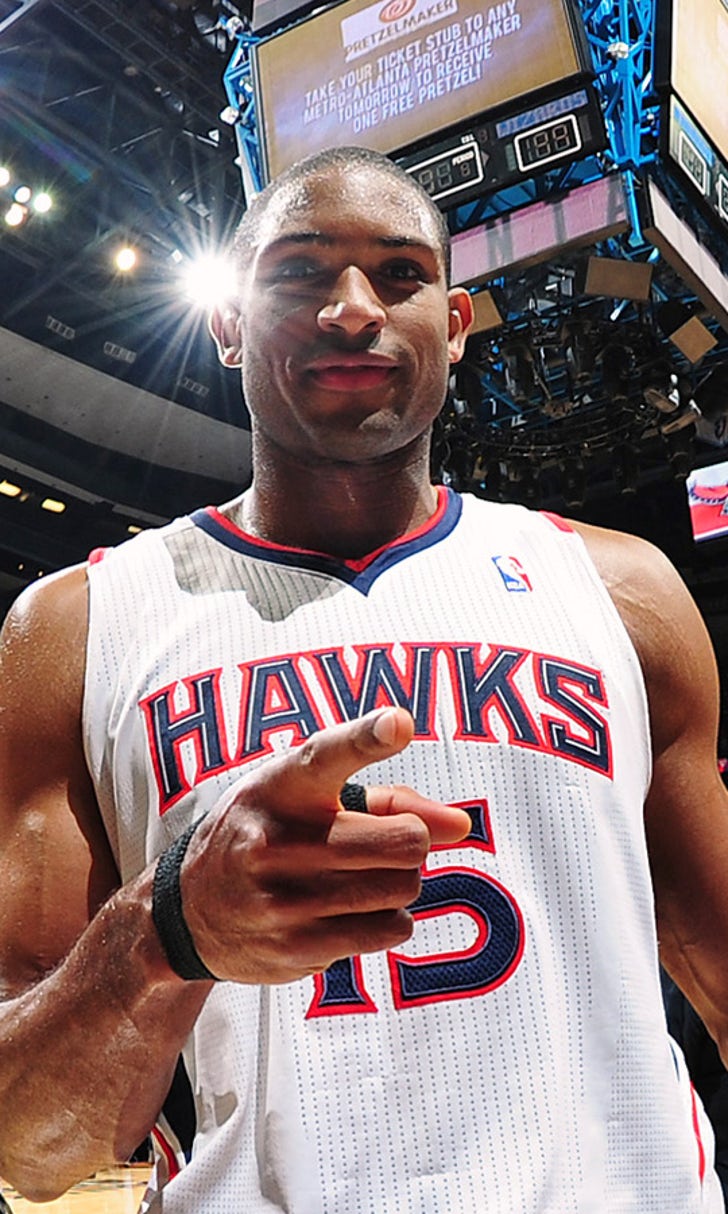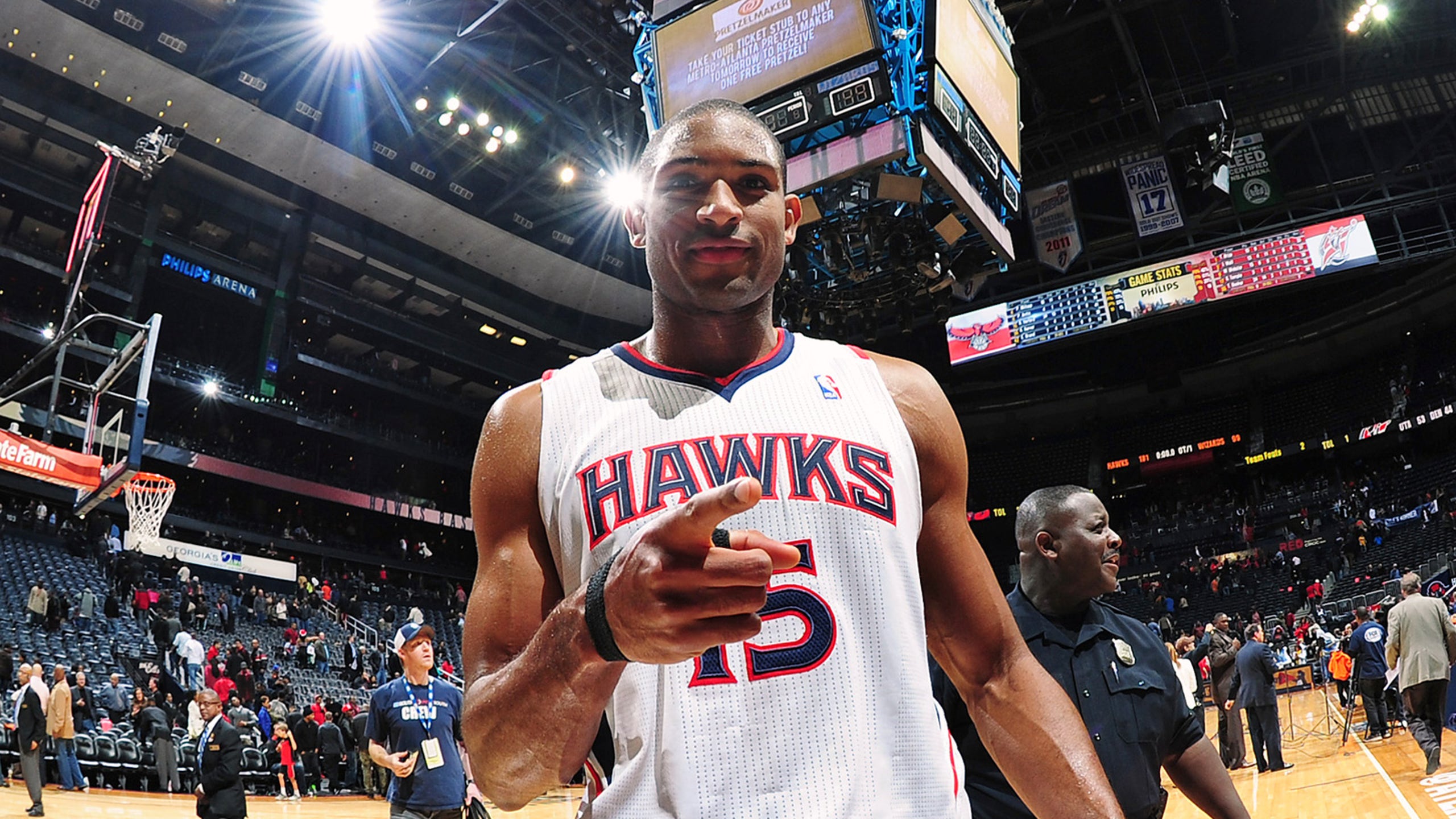 Hawks' Horford won't attempt to return this season
BY foxsports • March 13, 2014
Al Horford won't try and return for the playoffs if the Atlanta Hawks make the postseason.
The Hawks center tore his right pectoral muscle on Dec. 26 and hasn't played since. He tore the left one in the 2011 and returned to play later that season.
''No. I think it would be hard. This injury, honestly, was a little more severe than the other one,'' he explained Thursday in his first meeting with reporters since the injury. ''And it's my right side, shooting arm, and I need to feel 100 percent confident with it, so I think it's going to be a little bit slower.''
The Hawks have dropped six of their past seven games and 14 of 16 to fall into the No. 8 spot in the Eastern Conference. Atlanta was 16-13 with their star and 11-22 without him.
Horford, who spoke before the Hawks faced the Bucks, was averaging 18.4 points and 8.6 rebounds before he got hurt. He said some good may come of his time away. He has been forced to work on his left-handed shot.
''I've always neglected and hated using my left hand . . . so I think this is going to really challenge me to work on that,'' he said. ''It's a big challenge but I'm up for it.''
---
---