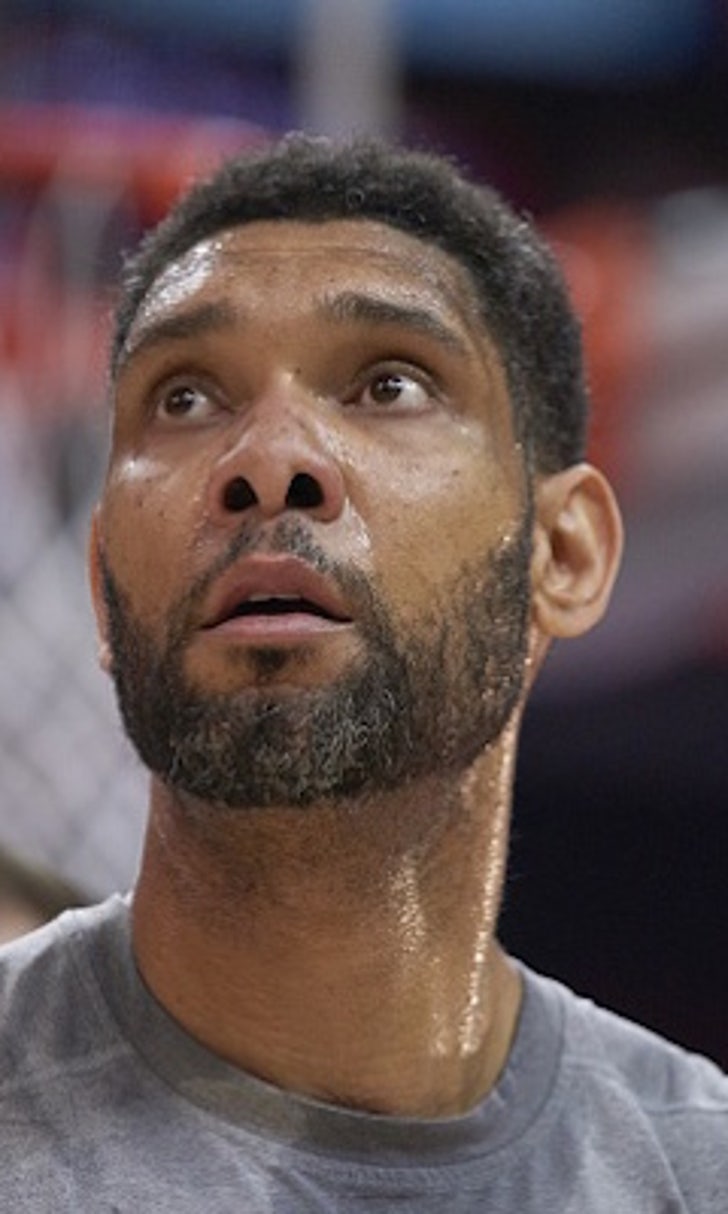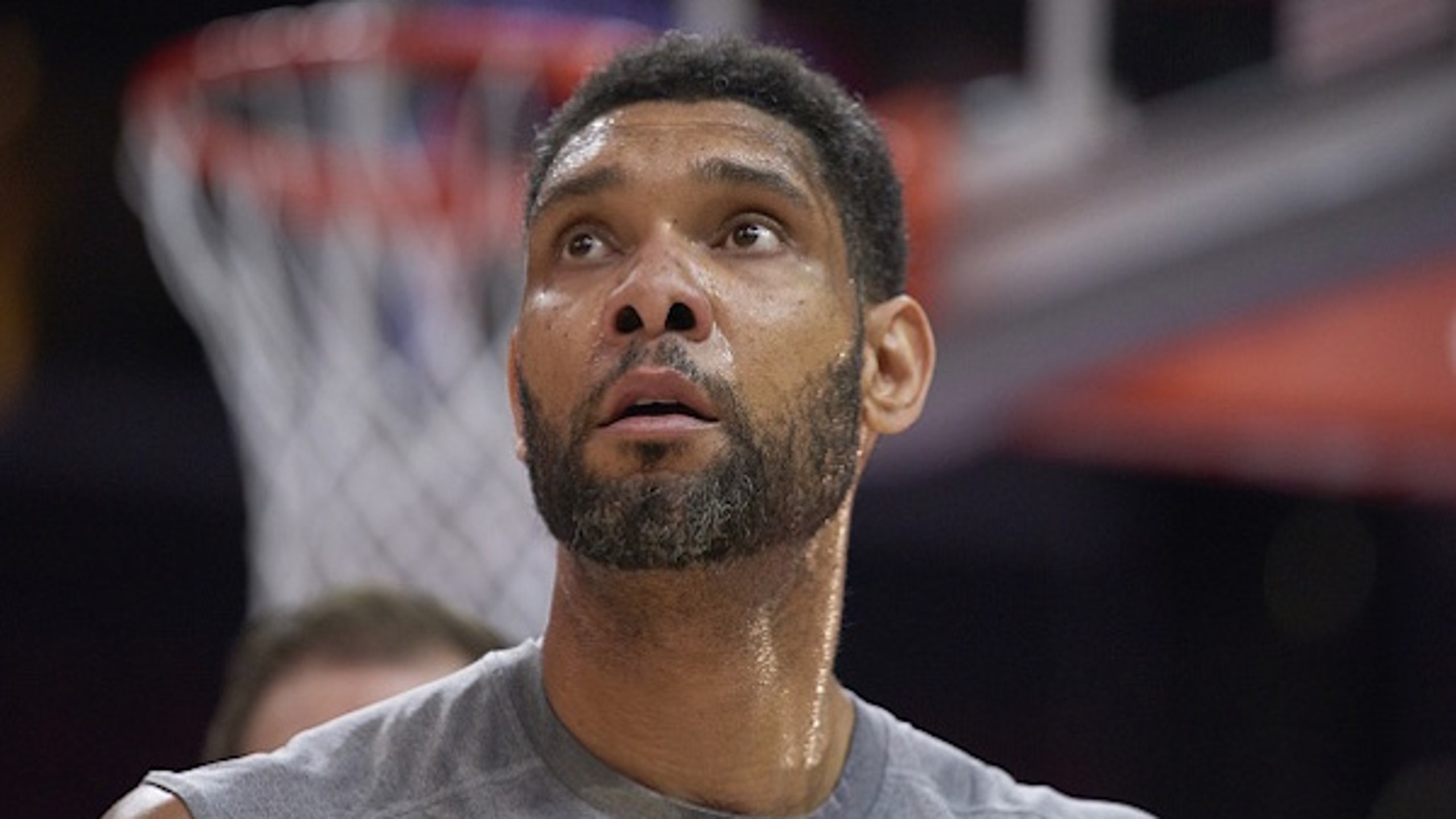 Financial scam won't affect Tim Duncan's decision on returning
BY foxsports • June 18, 2015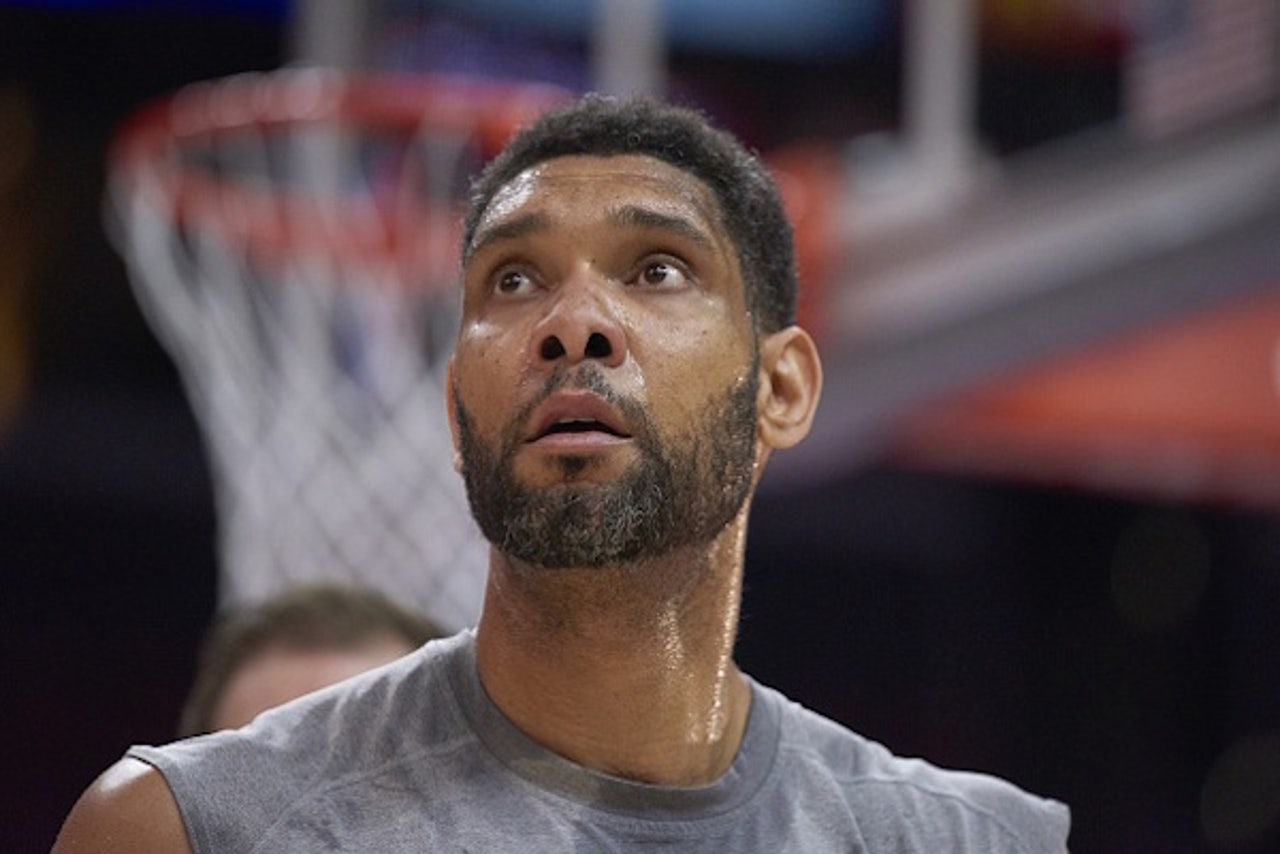 By David Kenyon
Veteran power forward Tim Duncan has accrued nearly $225 million during his 18-year NBA career, but an ex-financial adviser allegedly misused a portion of Duncan's income.
According to Scott Soshnick of Bloomberg.com, the complaint notes "[Charles] Banks hid his own interest in investment opportunities recommended to the 15-time All-Star" and caused a loss of more than $20 million.
Per Soshnick, Duncan — who is mulling retirement at age-39 — said the lawsuit will not affect his decision to either return or retire:
"Luckily I had a long career and made good money. This is a big chunk, but it's not going to change my life in any way. It's not going to make any decisions for me."
For starters, it's comforting to hear of a professional athletes who made hundreds of millions of dollars — plus any endorsements — doesn't needa final year to pad his bank account.
But on a basketball level, it's reassuring for San Antonio, a team with financial troubles of its own this summer. According to HoopsHype, the Spurs have $34 million in cap space, but they also have nine free agents.
San Antonio must re-sign Kawhi Leonard and Danny Green, as well as Duncan and Manu Ginobili if either player decides to return for another year. The front office probably hopes Duncan will take a hometown discount, and Soshnick's report suggests Duncan would be able to take another paycut.
The question, however, is if he's willing.
More from Sportsnaut:
---
---