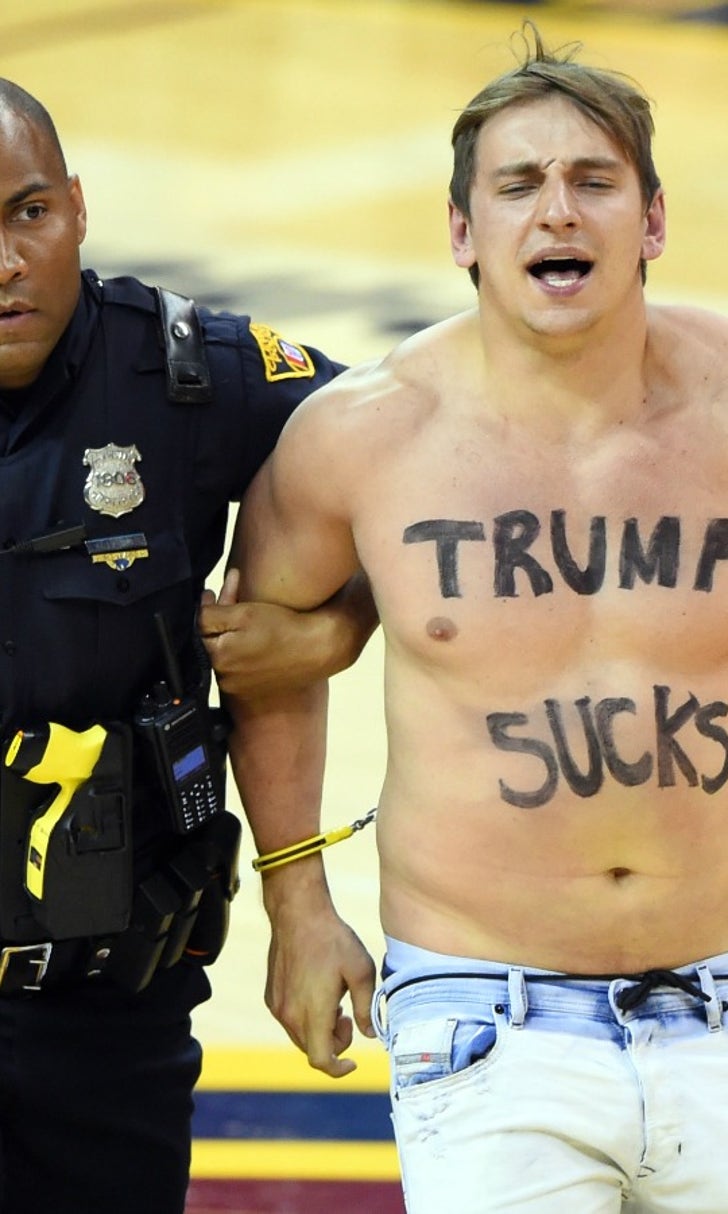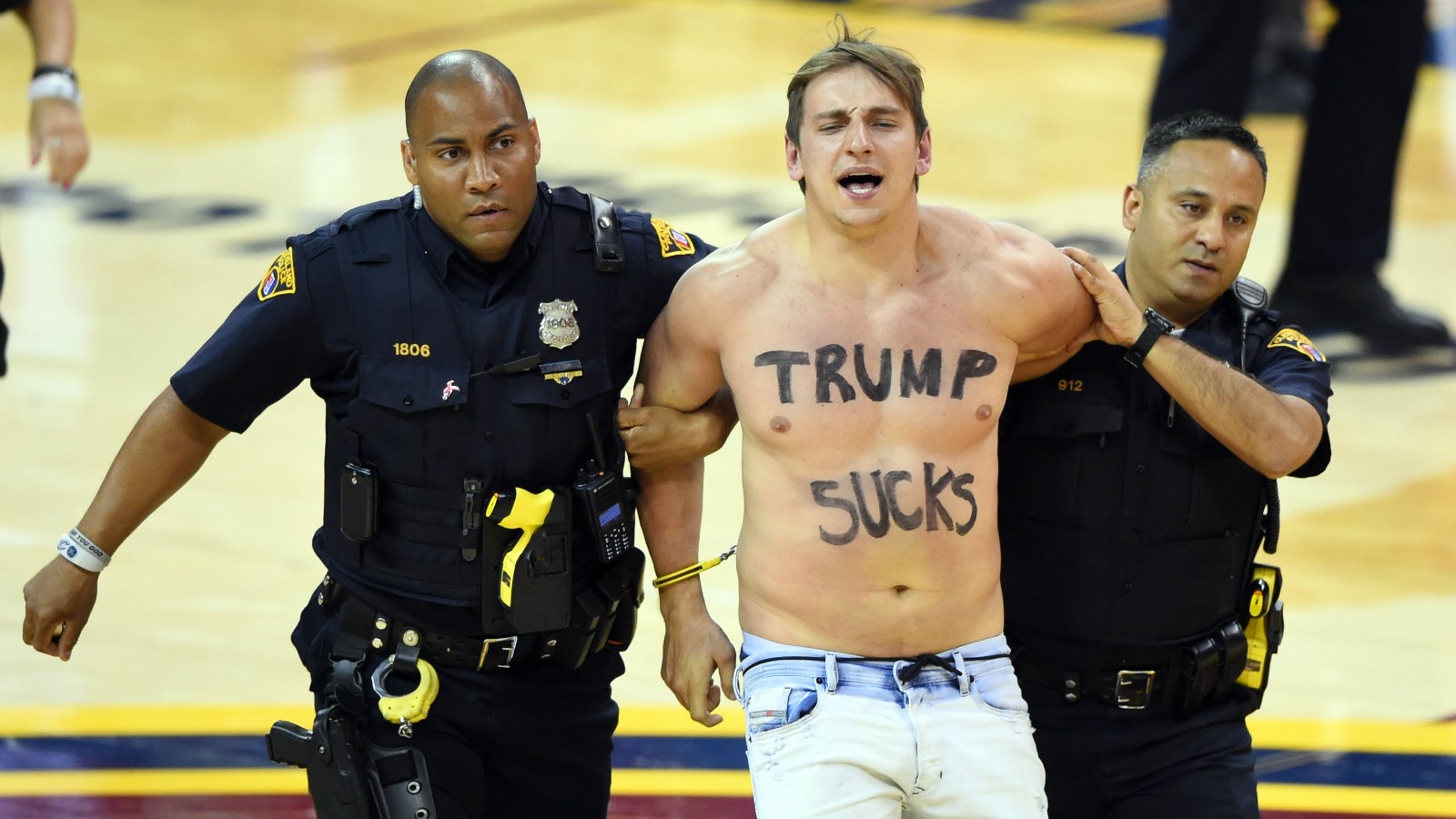 Fan rushes Warriors-Cavaliers Game 4 court with a message
BY foxsports • June 10, 2016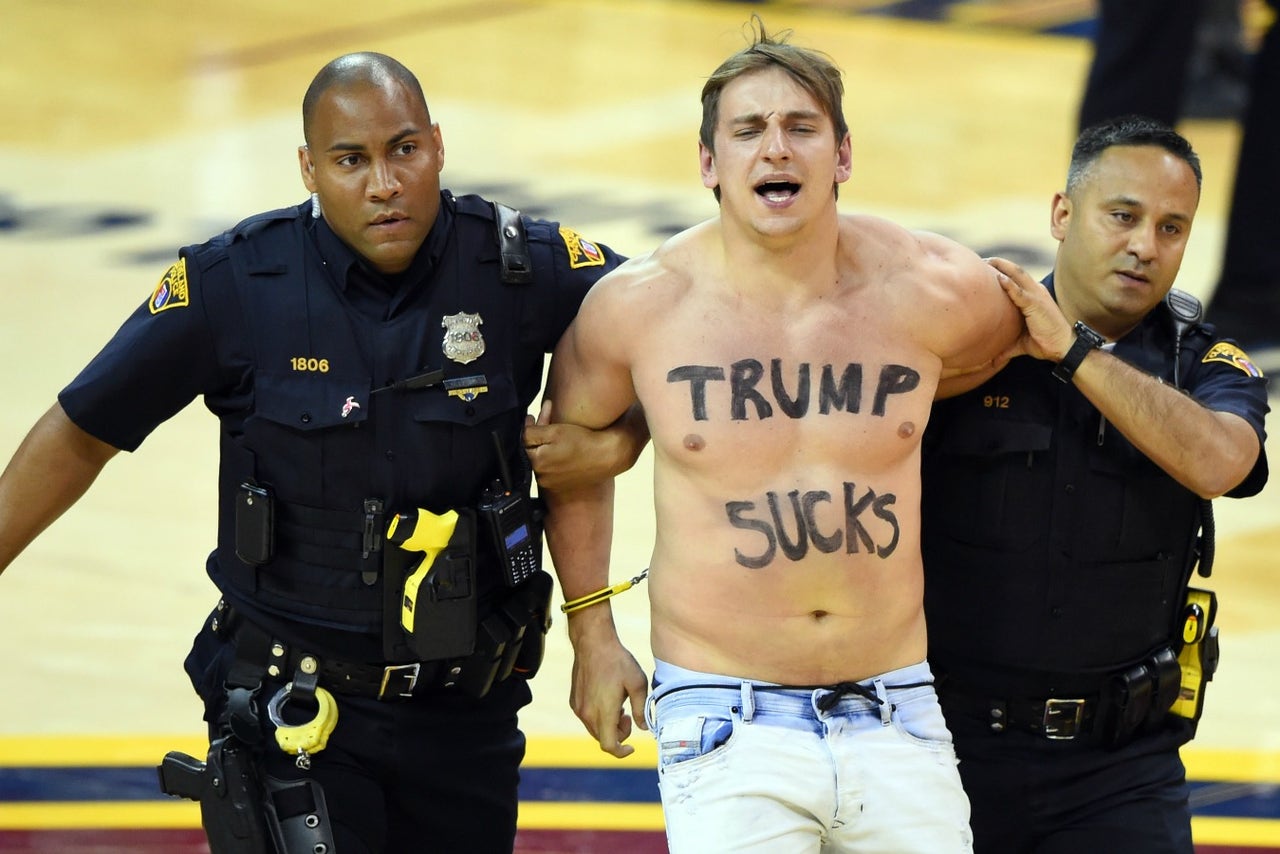 UPDATE: The fan was identified on social media as YouTube personality Vitaly Zdorovetskiy, who also ran onto the field at the World Cup in Brazil.
The tense play between the Cavaliers and the Warriors during Game 4 of the NBA Finals was interrupted for a short spell during the fourth quarter when a fan rushed the court at Cleveland's Quicken Loans Arena on Friday night. 
The man was quickly apprehended by authorities, and the incident was not captured by the television cameras, however pictures reveal this man was not just shirtless, but he also apparently had a message he wanted to get off his chest: 
From what one could make of his back, however, the man does appear to be a LeBron James fan. 
The Warriors beat the Cavaliers 108-97 to take a 3-1 lead in the series. 
---
---