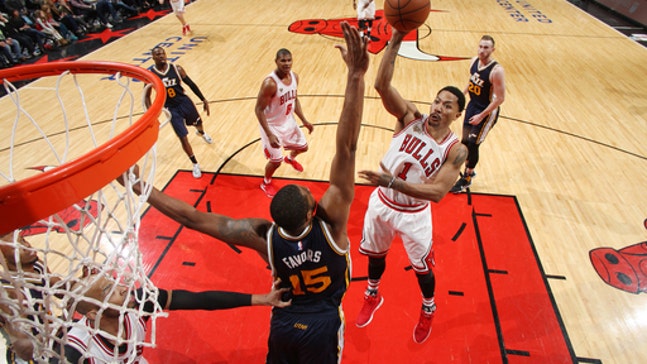 Derrick Rose scores 22 to lead Bulls to 92-85 win over Jazz
Published
Mar. 20, 2016 1:28 a.m. ET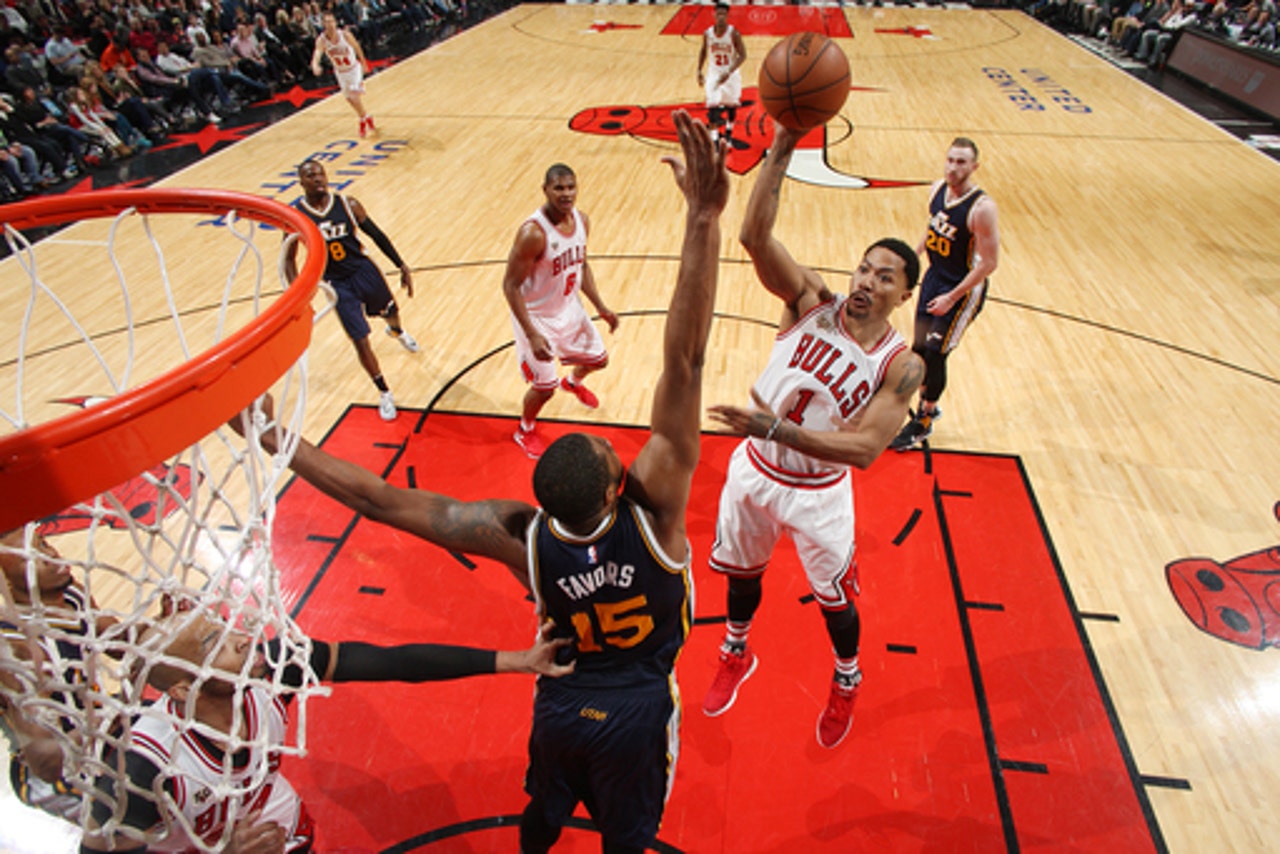 CHICAGO (AP) A sense of urgency has been an issue with the Chicago Bulls much of the season. It's less of one now that they are battling just to get into the playoffs.
Derrick Rose scored 22 points to lead the short-handed Bulls to a 92-85 victory over Utah on Saturday night, snapping the Jazz's four-game winning streak.
Taj Gibson had 15 points and 10 rebounds, and Nikola Mirotic added 15 points for Chicago.
Rose was 10 for 15 from the field as the Bulls won their second straight. Chicago (35-33) remained in eighth place in the Eastern Conference.
''Getting off to a great lead needs to be a constant for us,'' Bulls coach Fred Hoiberg said. ''For the past few games, we have gotten going and jumped out to double-digit leads.
''It had to be the urgency with what is at stake right now.''
The Bulls have battled injuries throughout the season and they were playing without Pau Gasol (right knee swelling) and E'Twaun Moore (left hamstring).
Utah, which is battling for a playoff spot in the Western Conference, started a five-game road trip with a loss. Derrick Favors led the Jazz with 24 points.
Gordon Hayward, the team's leading scorer with 20.1 points per game, had nine points on 4-for-13 shooting after missing two games with plantar fasciitis of the right foot.
''I felt fine out there,'' Hayward said. ''We didn't have a good shooting night and struggled a little bit early defensively.''
Rose, who has had his own injury woes the last few years, got the Bulls off to a fast start. He put in 16 first-half points on 7-for-10 shooting (including 2 for 2 on 3-pointers) in just 15 minutes.
That was enough to stake Chicago to a 50-40 halftime advantage.
''They scored on seven straight possessions to start the game,'' Jazz coach Quin Snyder said. ''That was essentially the margin of victory at the end of the game.''
Utah inched closer early in the third quarter, trimming the deficit to 58-52, but the Bulls responded with a 14-5 run for a 72-57 advantage. Chicago took a 79-67 lead into the fourth quarter.
The Bulls had an 87-73 edge midway through the fourth, but had to survive a 10-2 Utah run to hang on for the win.
Now the Bulls, who have the slimmest of leads over the Detroit Pistons (36-34), want to hang on for the postseason. Gibson, though, said scoreboard watching isn't part of their plans.
''We can't do that right now,'' he said. ''We have to focus on getting wins. You get a nice win streak going you could find yourself in sixth. You can't focus on other teams. You have to focus on yourself.''
TIP INS
Jazz: Snyder said Hayward is not under a minutes limit. ''The nature of the injury is it's pain-related,'' Snyder said. ''Rest and treatment is really the only thing that can improve it. We'll just take it day-by-day and see how he's doing.''
Bulls: Gasol missed a fourth straight game, but Hoiberg is optimistic the veteran will be able to return soon. ''He did a little bit of spot shooting (Friday) and did some lateral movement (Saturday),'' Hoiberg said. ''We hope to get him back doing a little bit in practice (Sunday).''
HALFTIME SHOW
Despite the Bulls' double-digit lead at halftime, Gibson was not happy with a few missed defensive assignments and called out a few players in the locker room.
''He jumped the locker room and really got on our guys,'' Hoiberg said. ''He is taking more of a leadership role with Pau being out.''
When asked what he said, Gibson was tight-lipped: ''None of your business. Some things don't have to be said in the media. I said what I said at halftime. We responded well and we have to move on.''
UP NEXT
Jazz: Visit Milwaukee on Sunday.
Bulls: Host Sacramento on Monday night
---
---