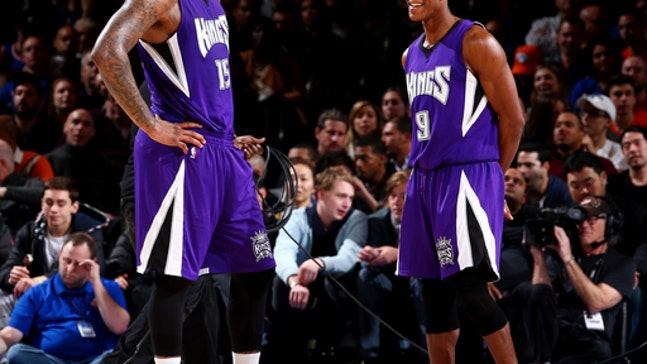 Cousins has 24 points, 20 boards as Kings shut down Knicks
Published
Mar. 21, 2016 12:15 a.m. ET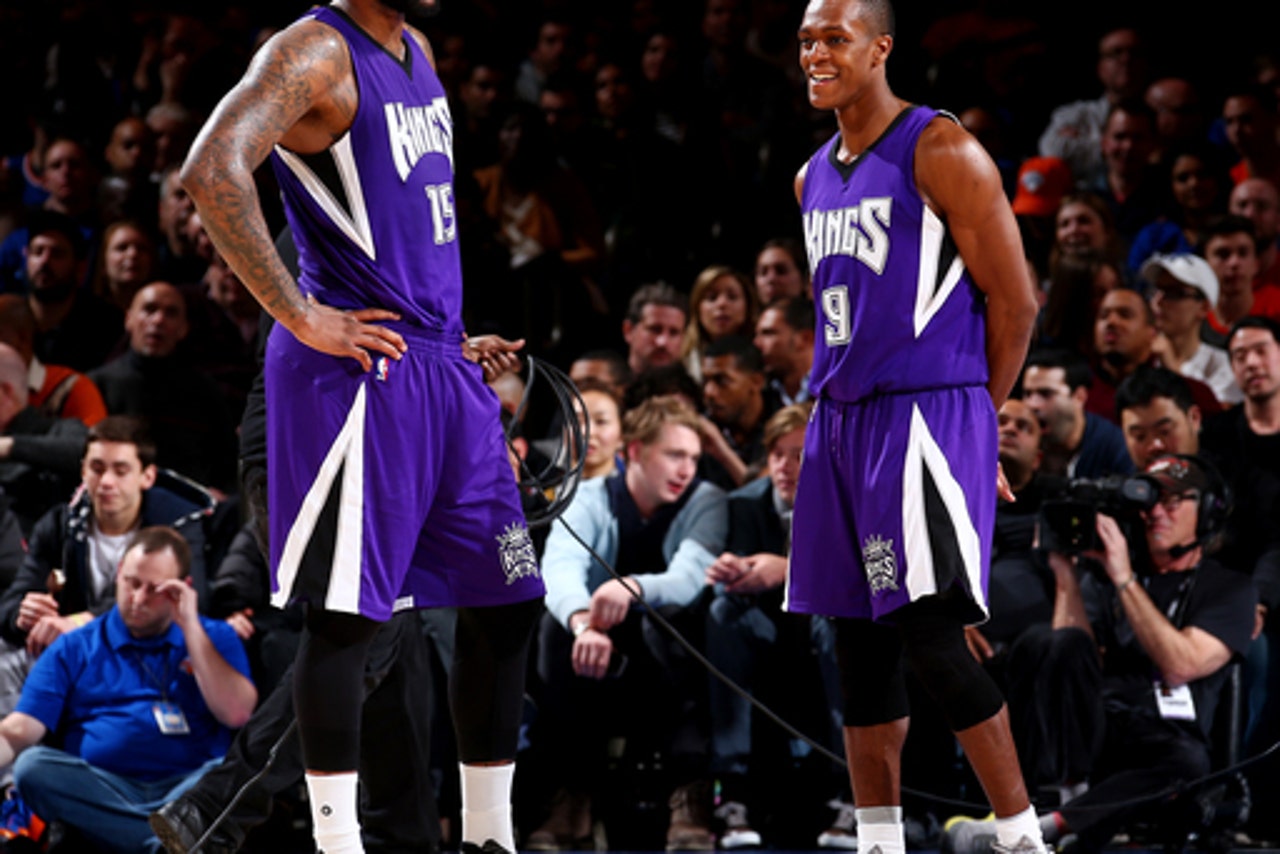 NEW YORK (AP) DeMarcus Cousins had 24 points and 20 rebounds and the Sacramento Kings had their best defensive performance of the season Sunday night in an 88-80 victory over the New York Knicks.
The Kings, who came in allowing a league-worst 109.6 points per game, easily surpassed their previous best of 88 points allowed, shutting down a Knicks team that played without leading scorer Carmelo Anthony.
Cousins emerged the winner in a good big-man duel with Robin Lopez, who finished with 23 points and 20 rebounds for the Knicks, playing through his usual frustrations with the officiating and even a security guard in this one.
New York fell to 0-8 this season without Anthony, who was still bothered by symptoms of a migraine that he began suffering from Saturday night in a loss at Washington.
Jerian Grant scored 14 points and Kristaps Porzingis had 13 for the Knicks in their first home game since March 5 after going 2-4 on their longest road trip in terms of games in 10 years.
Interim coach Kurt Rambis said the Knicks appeared sluggish when they arrived earlier Sunday after the long trip, and that appeared to carry over into the start of the game. The Knicks managed just 5-for-22 shooting and 12 points in the first quarter, falling behind by 16.
New York came right back with 35 points in the second, cutting the Kings' lead to 50-47 at halftime. Cousins seemed angry as the half ended, saying something toward a referee at midcourt and then pushing away a security guard who bumped into him as Rajon Rondo was trying to separate him from the officials.
But it was too much Cousins and the Kings in the fourth quarter. Sacramento beat New York for the fourth straight time and the third in a row at Madison Square Garden.
Rudy Gay scored 17 points for the Kings, who won for just the second time in nine games.
TIP-INS
Kings: Rookie Willie Cauley-Stein missed the game with flu-like symptoms. After having no fast-break points in a game for the first time in nearly 10 years Friday at Detroit, the Kings had 12 Sunday.
Knicks: The Knicks recalled forward Cleanthony Early from Westchester of the NBA Development League, but he didn't play. Early hasn't played for the Knicks since getting shot in the right knee during a robbery on Dec. 30. Rambis said Early had been scheduled to appear in four D-League games, but only played in one before they chose to bring him back because of their injuries. ... Forward Kevin Seraphin sat out with a sore left foot. X-rays taken Sunday night were negative.
UP NEXT
Kings: Visit Chicago on Monday night.
Knicks: Visit Chicago on Wednesday night.
---
---