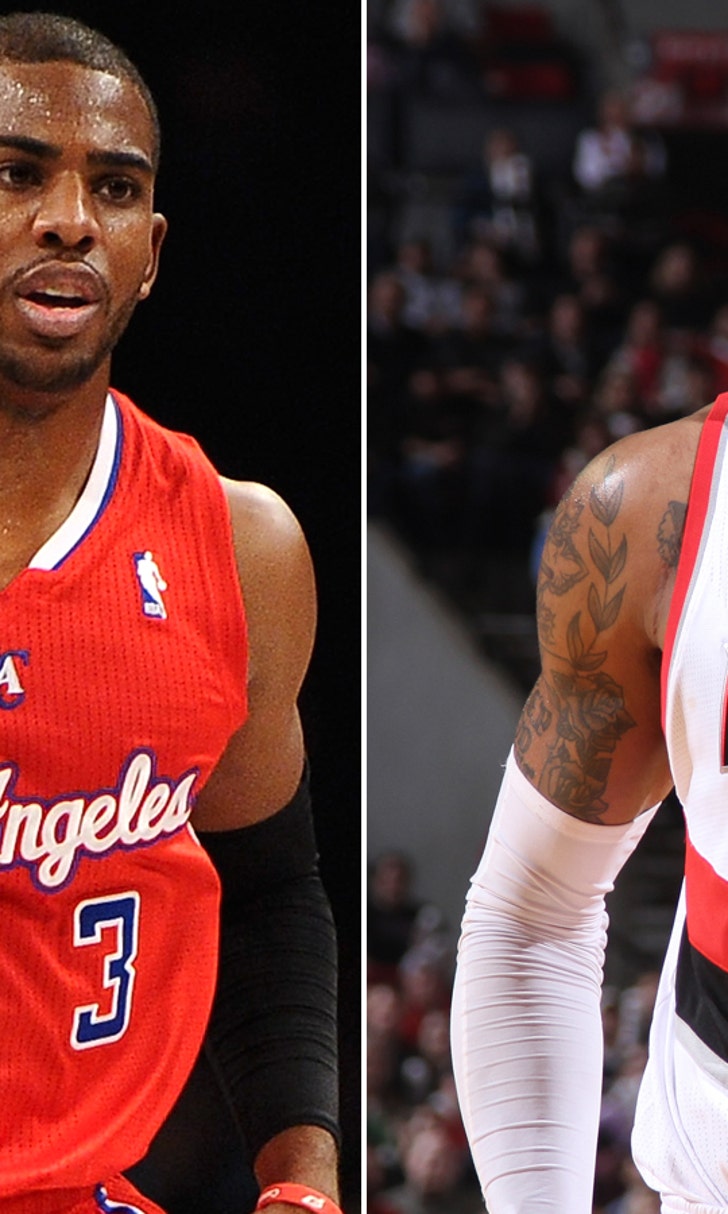 Chris Paul and LaMarcus Aldridge deserve to be in the MVP convo with LeBron James
BY foxsports • December 18, 2013
Another year, another Most Valuable Player trophy for LeBron James.
That is how this season's MVP race is most likely to pan out, anyway, with the four-time award winner on his way to placing another bronze trophy of an awkwardly dribbling guy on his mantle. Whereas the championship chase isn't nearly as boring as haters pretend it is — seriously, the Heat are a couple of bounces away from losing two of the last three NBA Finals — the MVP conversation has been fairly one-sided since 2009.
Derrick Rose deserves our thanks for breaking up the monotony.
Still, it's fun to take a look at the main contenders for the award and see who has the best chance to maybe, possibly slip past James if he stumbles or gets injured. Not every one of the MVP leaders thus far this season is a familiar name to the casual fan, and a couple of superstars might be a bit farther down the list than you would expect.
So take a look at this season's top 10 MVP candidates thus far
---
---