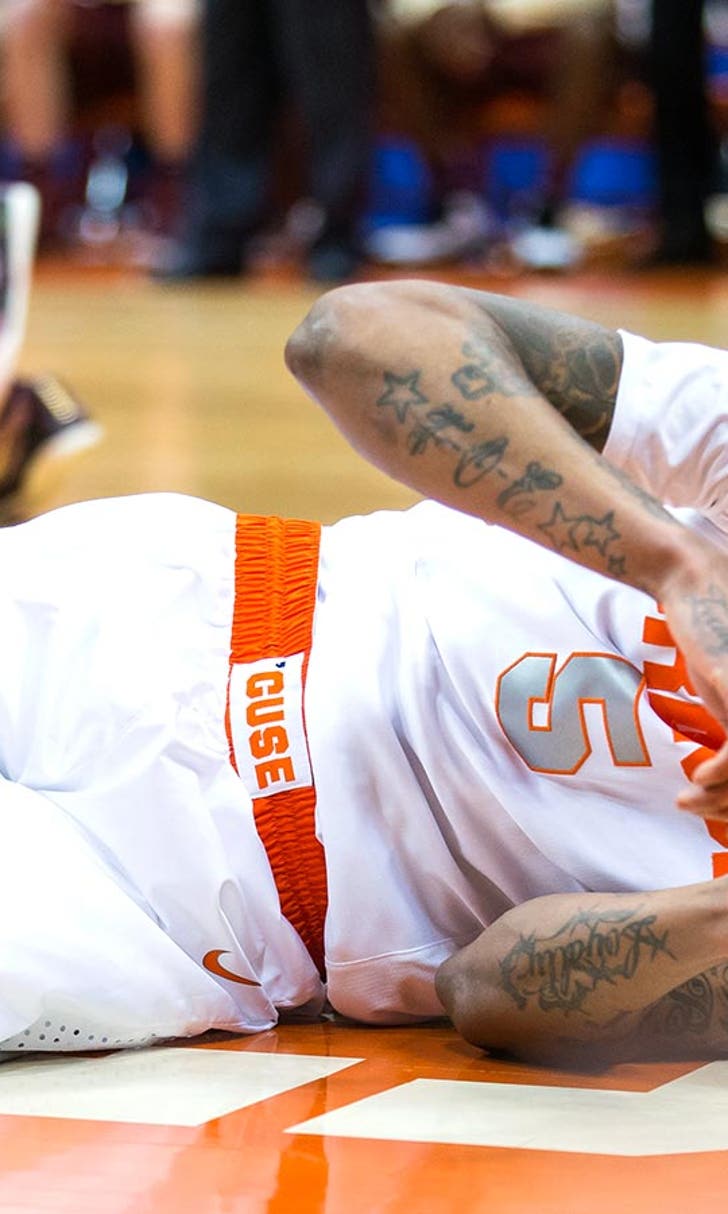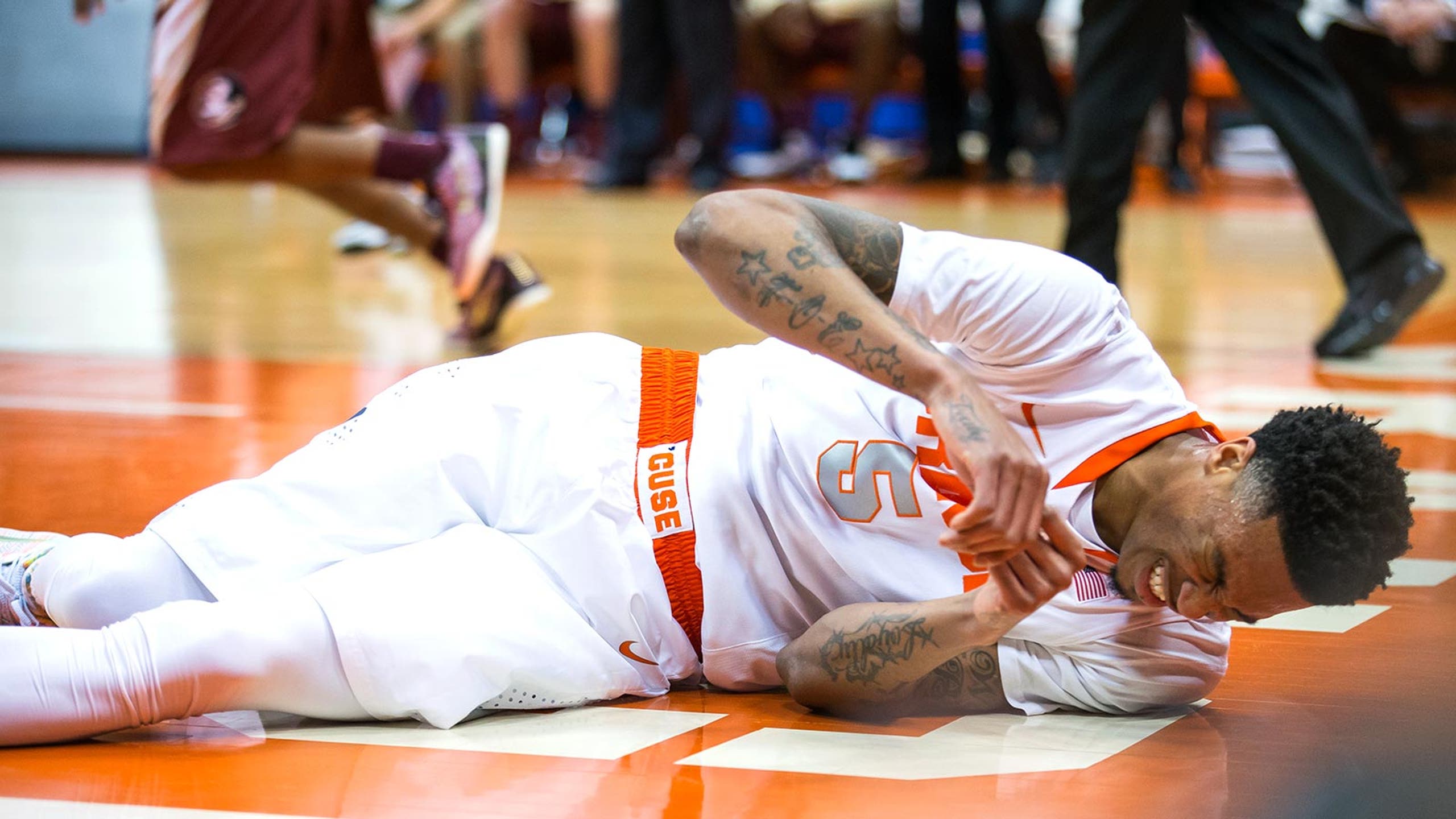 Chris McCullough wants to bring an NBA championship to his hometown
BY foxsports • June 11, 2015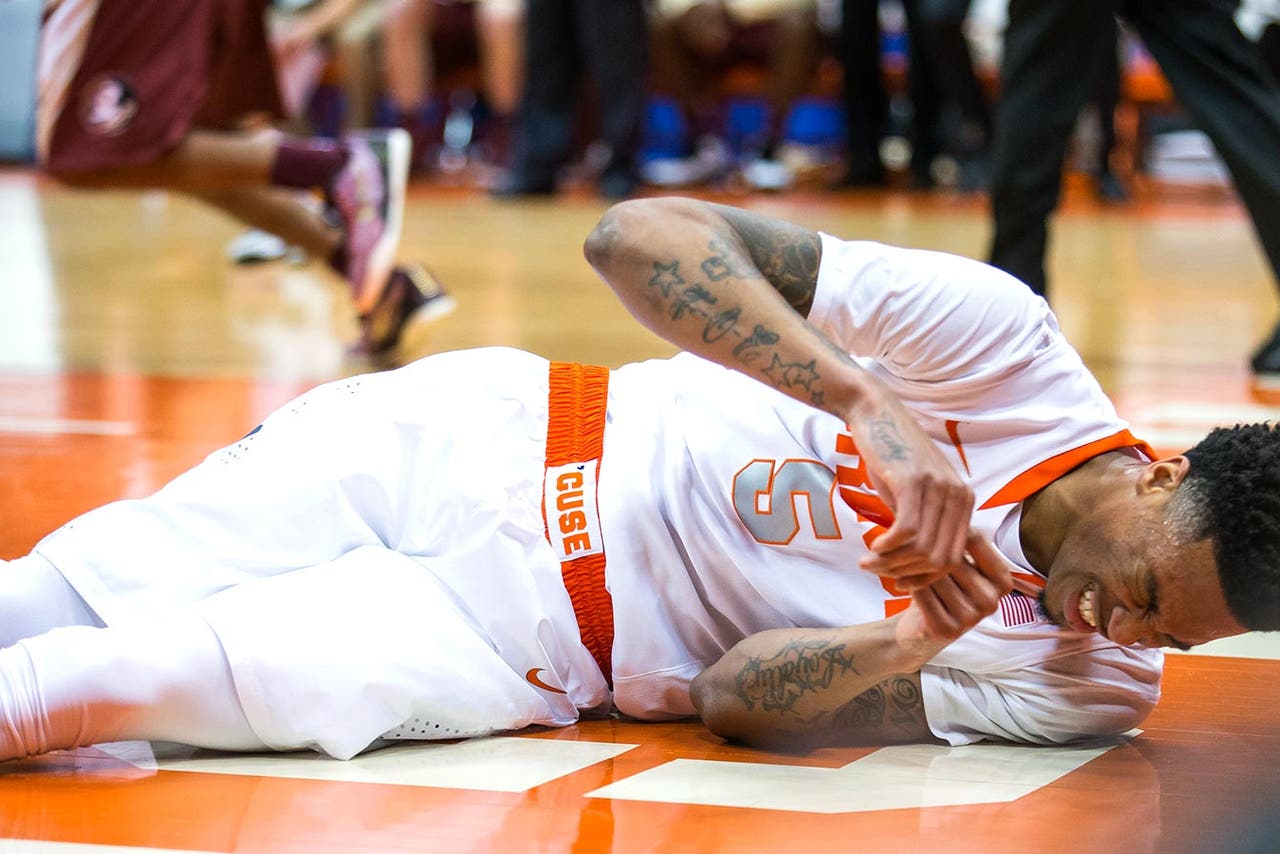 Syracuse prospect Chris McCullough has been in New York for much of his life. He grew up in the Bronx. He went to college in northwestern New York. Now, there's a chance he ends up playing basketball back in NYC.
The Nets could end up taking McCullough with the 29th pick in the draft, and if they do, McCullough says he's particularly interested in bringing a championship to the city in which he grew up.
From NetsDaily:
McCullough is coming off an ACL tear and probably wouldn't be ready to go at the start of next season, but he's an athlete who can play as a stretch power forward for a team which could use some shooting from its bigs.
(H/t to NetsDaily.)
Photo Credit: Brett Carlsen/Getty Images
"If I get drafted to the Brooklyn Nets, I want to bring home a NBA championship to my hometown," the Bronx native told Nets Daily News. McCollough also told Ravi Shah, "The Nets felt like home to me," saying he loved the questions the Nets asked him, presumably at the Draft Combine last month. He's not working out, still recovering from a torn ACL suffered in a game last January.

McCollough has potential. At 19 years old and a bit less than 6'10" (Syracuse listed him at 6'11"), he's intriguing despite the knee injury. He's long, with a wingspan of 7'3", and athletic.. He's fluid, agile and capable of hitting shots out to the three point line. He was ranked top 20 among high school seniors last year by ESPN: #7, Scout: #16, and Rivals: #13, as DX notes. And he started out like a house on fire at Syracuse, averaging 16.4 points in his first seven games and shooting nearly 60 percent from the floor.

"I think that a lot of my skills transfer to the NBA. I can run the floor, rebound, and have the size to be a good defender in the league. I can also shoot from long distance and have a solid face-up game. However, there are still aspects of my play that I can improve," said McCollough, noting he needs to work on his ball handling and consistency.

He has issues. Here are the other reasons besides his torn ACL injury that have draftniks questioning that potential. He is, as he notes, inconsistent, his motor is somewhat suspect and, as Draft Express notes, he has added only four pounds to his 199-pound frame in the past three years. Does that make him an average shooting stretch four, a tweener? And between that first great stretch at Syracuse where he averaged 16.4 points and his injury, McCollough didn't score more than seven points in any game.
---
---