Chris Broussard: The Cavaliers-Warriors rivalry has already matched Celtics-Lakers
BY Andrew Lynch • January 17, 2017
Two of the biggest names in the Warriors and Cavaliers' back-and-forth clash for NBA supremacy have very different perspectives on the whole situation.

One day before Golden State crushed Cleveland at home, LeBron James told reporters that the Warriors and Cavs aren't engaged in a rivalry:

"I don't think we have a rival in our game today," James said after Cavs practice Sunday, a day before Cleveland will meet Golden State again for the second of two regular-season meetings. "We've had two great Finals appearances the last two years, but I had the same with San Antonio when I was in Miami. We weren't rivals. And I think I played those guys more, so I wouldn't look at it as rivals."
"I don't have much love for the Cleveland Cavaliers at all, nor do I think they have much love for us," Green said. "And that's what makes it fun to play against each other. That's the true meaning of building a rivalry, which I think this has become a rivalry. And I think they'll say the same thing, and if they don't, they're blowing smoke and they're lying."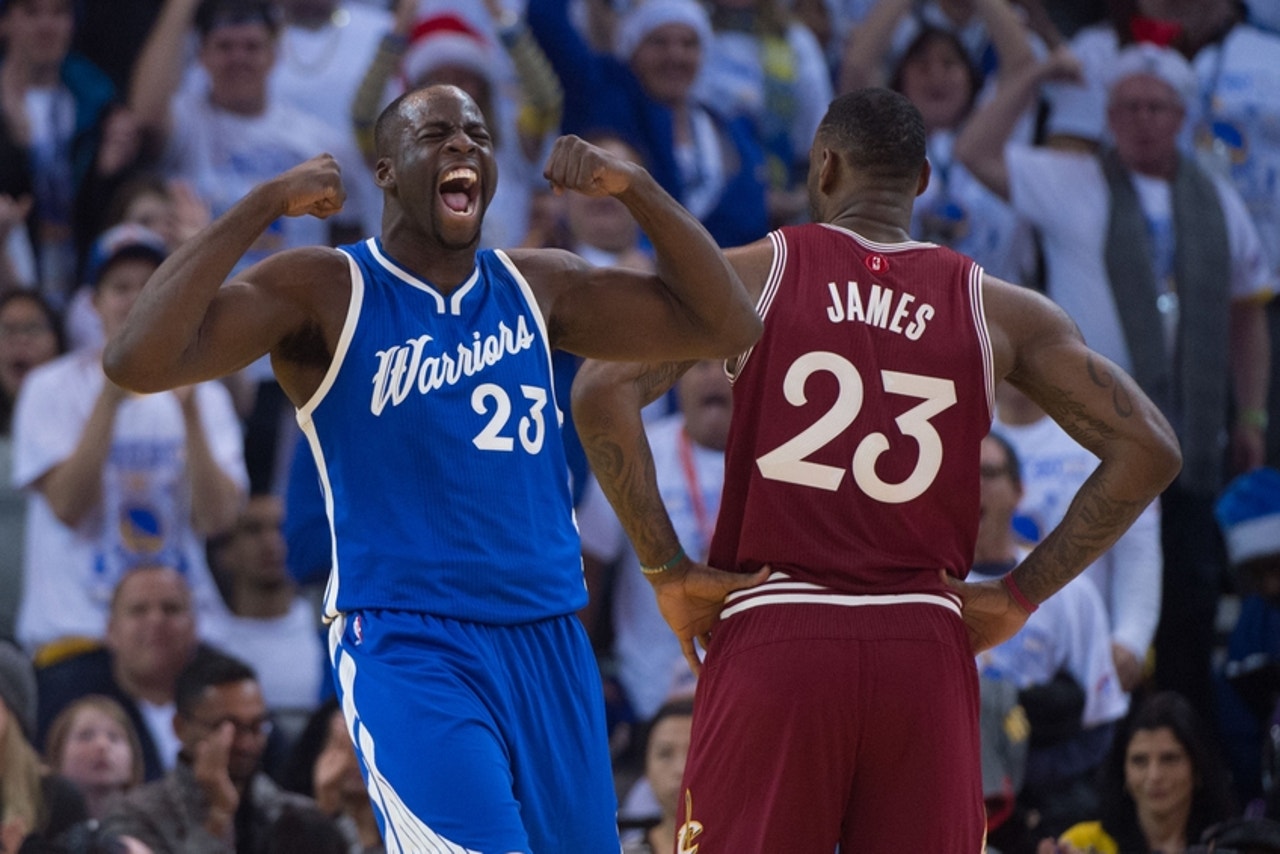 Suffice it to say FOX Sports NBA insider Chris Broussard agrees with Green. On Tuesday's episode of The Herd on FS1, Broussard told Colin Cowherd that in his 21 years covering the Association, Cavaliers-Warriors is easily the greatest rivalry — and one that matches the biggest in NBA history:

CHRIS: This is right up there with Lakers-Celtics in the '80s. LeBron knows the history of the game, okay? This was gamesmanship. This was him saying to the Warriors, "You're just like any other team. You're no big deal."
And you're right. LeBron, when you talk to people around him, he doesn't really see an individual player that's his rival. Like he said before the season, he's chasing that ghost in Chicago. So he doesn't see a Steph Curry or anybody else as his individual rival. But this is a great rivalry.
The Lakers and Celtics in the '80s only met three times in the Finals, and never three straight. So these two teams have a chance to meet three straight times in the Finals, never been done in NBA history.
---
---