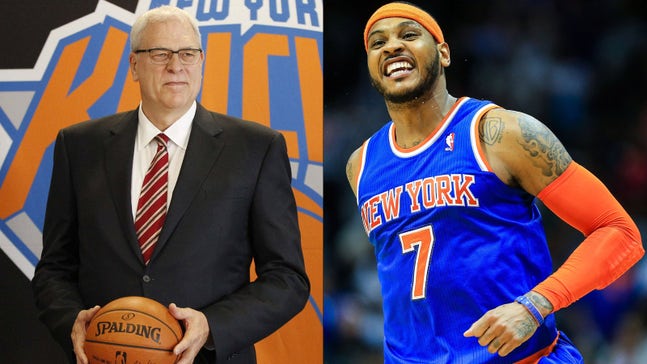 Carmelo Anthony weighs in on New York's messy coaching situation
Published
Mar. 15, 2016 4:44 p.m. ET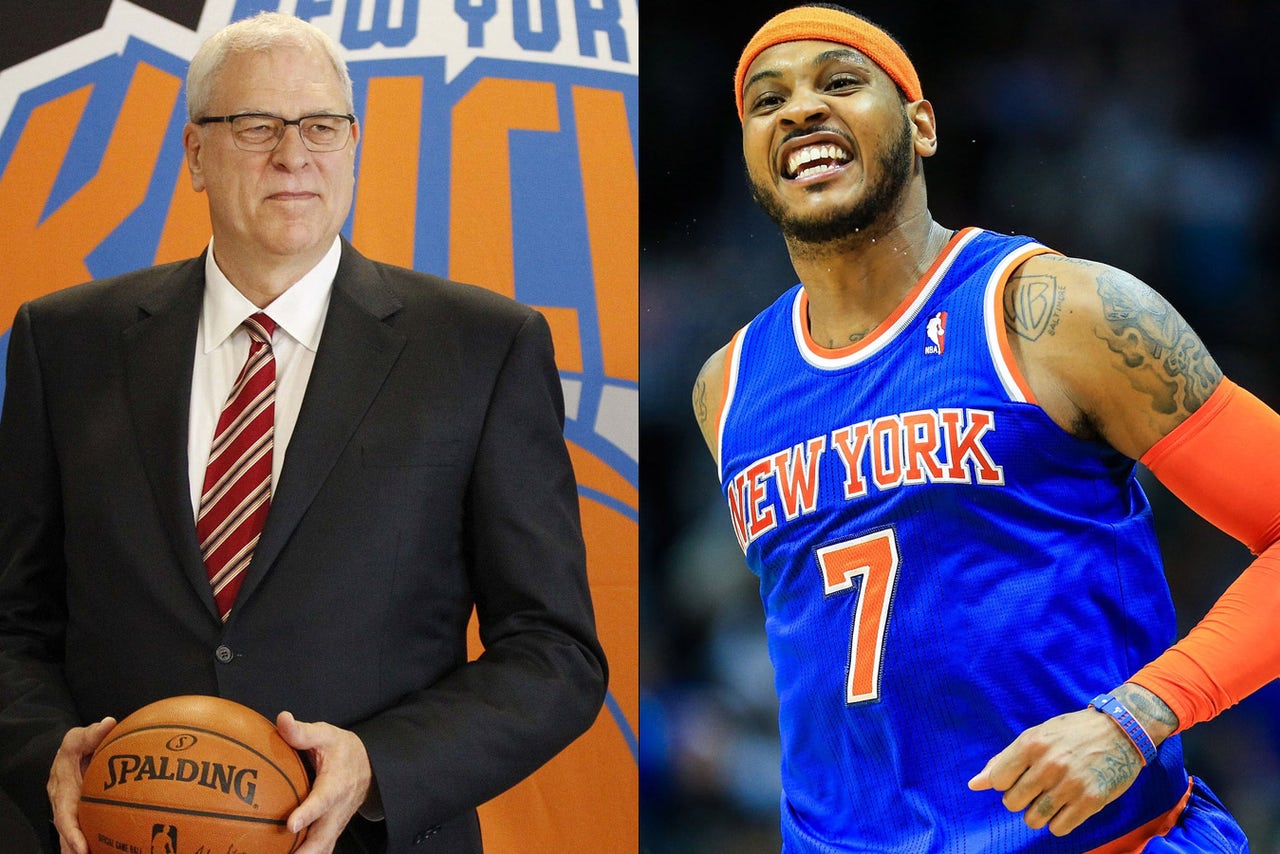 The New York Knicks don't appear to know what they're doing, per usual. Rumors are swirling about their short-term future, and whether Phil Jackson will retain Kurt Rambis as head coach on a full-time basis, hire someone new or come down from the front office and stalk the sidelines himself, only when the Knicks play in Madison Square Garden.
It's a lot to swallow, but New York's best player, Carmelo Anthony, isn't sold on that last option as a realistic alternative:
Jackson retired from coaching in 2011, then flirted with the Los Angeles Lakers two years later after they acquired Steve Nash and Dwight Howard and fired Mike Brown five games into the season.
Los Angeles eventually hired Mike D'Antoni instead, and Jackson became an executive in New York, where he won two championships as a player in the early 1970s. 
As much as Jackson trusts Rambis to instill the same principles that fostered so much success over the past two decades, it's better he go in a different direction.
Golden State Warriors assistant coach Luke Walton is the sexiest choice, but Jackson will have stiff competition once his former player starts interviewing around the league. That's fine. Throw all the money in the world Walton's way and see what happens. 
Settling on Rambis—whose career record in four years as a head coach is 61-154—would be a disaster, and for Jackson to call his own number would only hurt his ability to be effective in his current role. 
The Knicks currently own the third-worst record in the Eastern Conference.
---
---