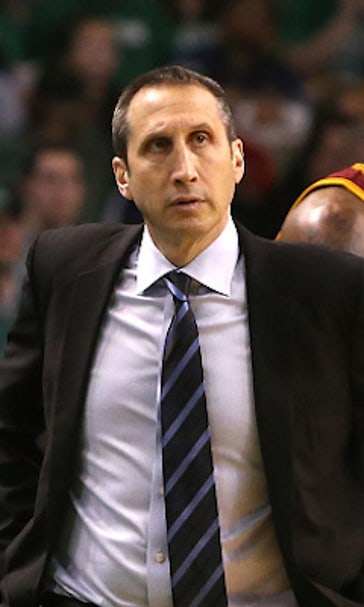 Blatt on season: 'What doesn't kill you makes you stronger'
April 16, 2015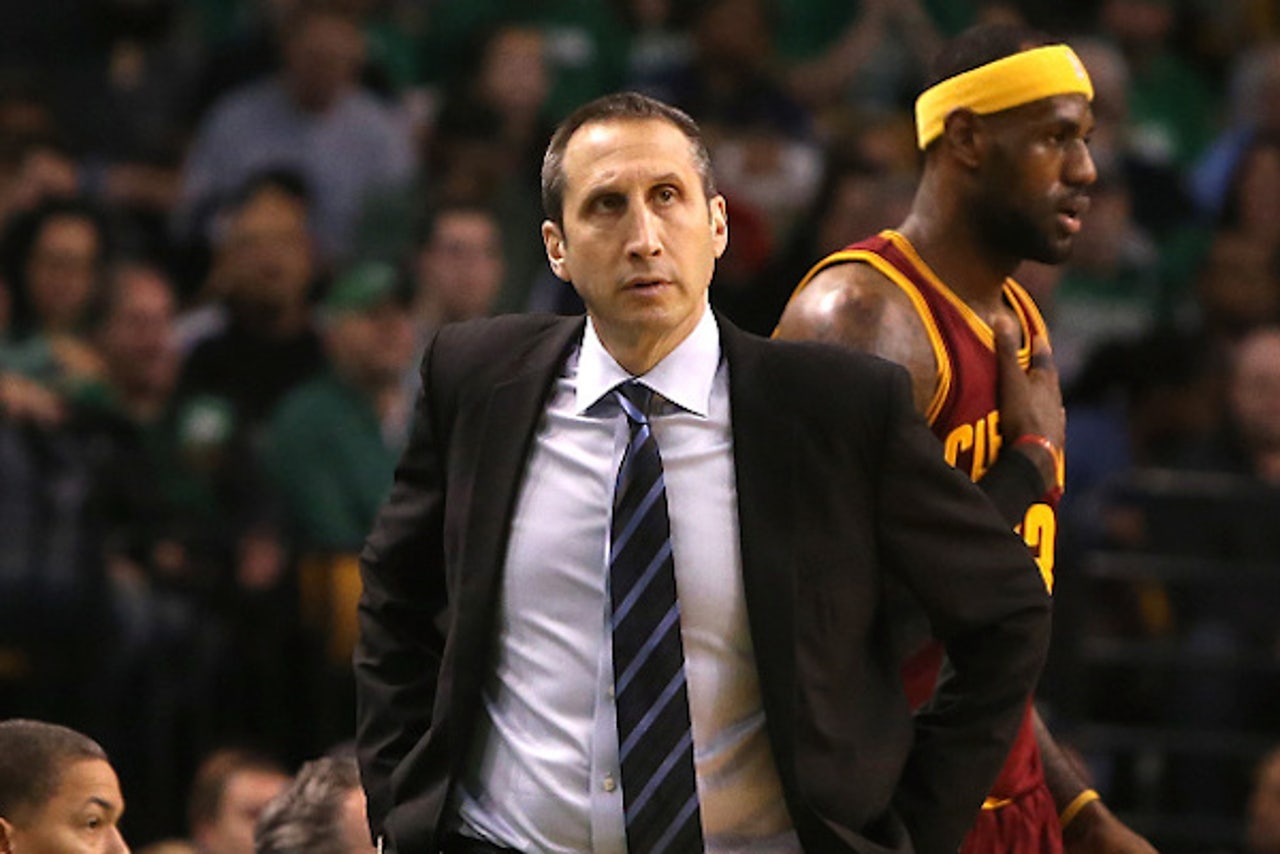 By Will Gibson
With Wednesday night's surprisingly thrilling overtime win against the Washington Wizards in the books, the Cleveland Cavaliers' regular season has reached its terminus. The playoffs start Sunday, with the Boston Celtics coming to town hoping to pull off a major upset or at least put a scare into the second-seeded Cavs.
After beating Washington, head coach David Blatt took the podium for his usual postgame press conference. Since this one came after game No. 82, much of the discussion was retrospective, exploring how far the Cavs have come since the season began way back in October 2014. Many questions revolved around the team's growth and how ready they are for the playoffs.
Blatt acknowledged that he's still a young pup by NBA coaching standards, and he was glad that his team dealt with struggles during the season.
"I'm still learning and I'm still figuring what the NBA is all about, and I'm happy that our team is coming into this time of year, these playoffs, after having gone through something. We didn't have a cakewalk getting to this point. We didn't have the easiest of seasons, particularly early on."
At this point, Blatt assumed that those assembled had a strong working knowledge of German philosophy.
"You all know, Friedrich Nietzche said, 'What doesn't kill you makes you stronger.' I think we got stronger."
Jokes aside, Blatt sees his team right now as better than the one he coached in October or January. He understands that his star-studded roster carries with it lofty expectations and that opponents play harder against the Cavs than they might against a lottery team. The Cavaliers' troubles, both on and off the court, provided adversity with which the team had to deal. Blatt spoke of that experience as a positive that helped them prepare for the postseason crucible.
"The fact that we did overcome obstacles, the fact that we did work through difficult times, the fact that we're, I think, played hard by everybody because of what I think this represents. Made us battle ready and has made us a more unified group and a stronger team, and I think that serves us well going forward into the playoffs. It doesn't guarantee us anything, but without question we've done something this year and we've been through something this year."
Blatt seemed pleased to have won 50-plus games and the Central Division, but he thinks that the team could have done even better if LeBron James were healthy and active all year long.
"We finished the season with 53 wins and we won the division, and honestly, if LeBron doesn't miss those eight games and I don't sit him out for another five; I don't sit him out, I think we've got a pretty good chance to win 60 games this year."
Whether or not that's true we'll never know for sure. Perhaps Blatt is just raising the bar for next year. A strong playoff performance will raise it even higher.
More from Waiting For Next Year:
---
---